Direct debit: The charity GiveDirectly donates cash straight to people in need
Sarah Morrison finds out what traditional charities think of letting the poor spend it on what they like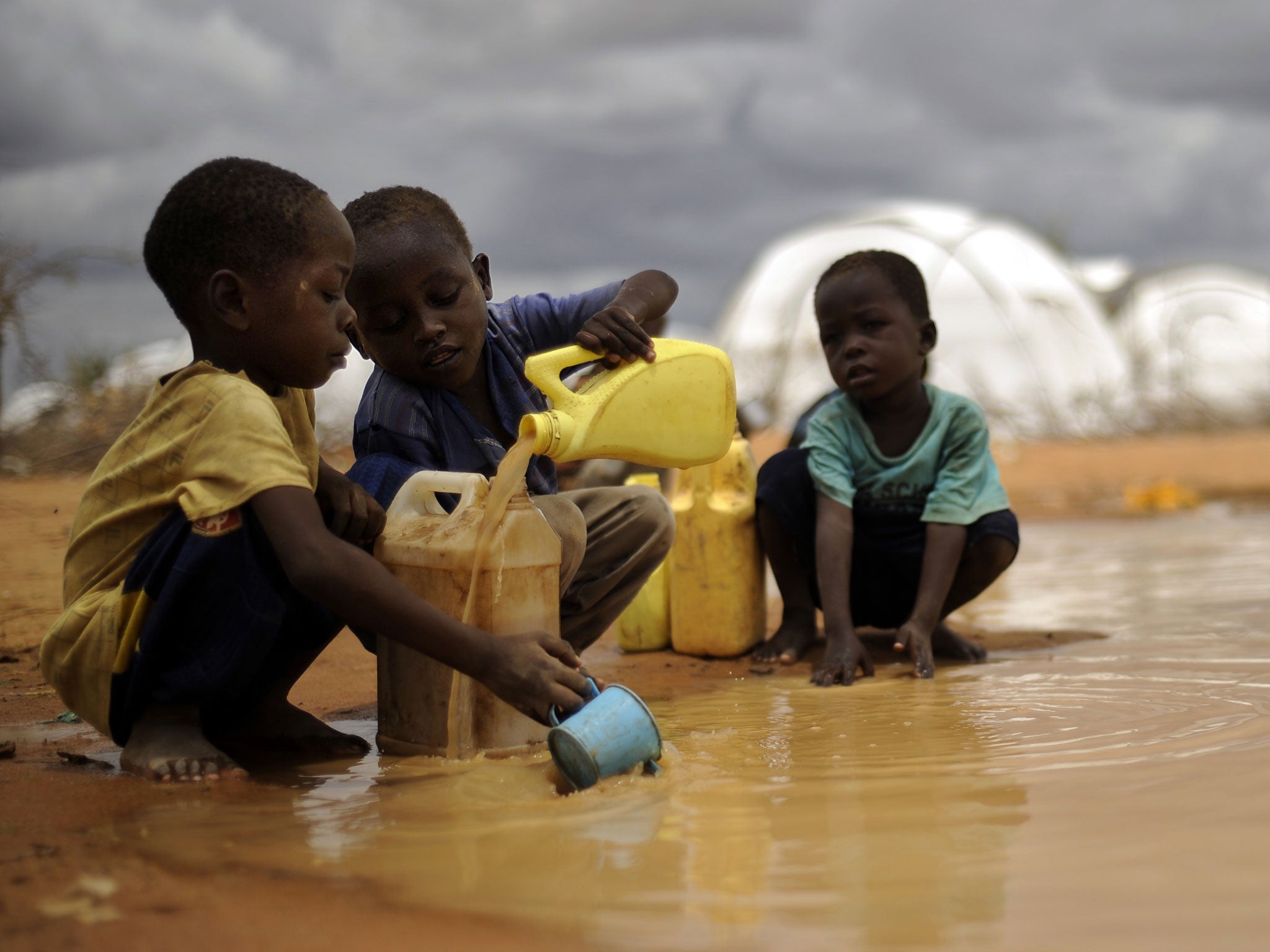 Is giving a few quid to the homeless woman on the corner doing her a disservice? In some charitable quarters, giving money to someone who may – or may not – spend it on their choice of poison, rather than a night in a shelter, simply makes her situation worse. However, for anyone who has ever dropped coins in someone's crumpled coffee cup while thinking "there but for the grace of god go I" or "who am I to tell people how to spend their money?", there's a charity that's right up their street.
The non-profit organisation GiveDirectly, lauded by the likes of Google and the GiveWell charity evaluator, gives people in need the chance to spend donations on whatever they need – or want – with no strings attached. Rather than Britain's homeless, though, it identifies some of the poorest people in Kenya and Uganda and sends them money electronically via their mobile phones. Forget huge operation costs, policy departments or central bureaucracies – it leaves the poor to decide what to buy with their buck.
The idea has been dubbed as extraordinary as "throwing money out of helicopters", but so many Britons have donated to GiveDirectly that it is considering launching a UK arm to collect funds here. In total, the organisation has transferred about $6.3m [£3.8m] to 6,000 households in Africa in the past four years.
"It's a welcome vote of humility and respect for the poor," says Paul Niehaus, a co-founder and Harvard graduate, who dismisses the notion that the world's poorest people would squander money on harmful products, such as alcohol. "There is no systematic evidence that people are blowing money at the bar," he adds. "They are making smart investments and their lives are getting better."
In 2011, the Department for International Development published a review of cash transfers, which claimed that the model "directly reduces poverty, hunger, and inequality". It added that, in the past 15 years, a "quiet revolution" has pushed the idea from "the margins of development policy toward the mainstream".
So, what do the traditional charities think? While it might be expected that this grass-roots approach would be anathema to the biggest charity brands, in fact they're often on board.
Oxfam has been making cash transfers since 2000 and has increased them "significantly" since the Indian Ocean tsunami in 2004. Philippa Young, Oxfam's emergency food security and livelihoods adviser, says an unconditional transfer "gives dignity to people to spend money as they wish" and "flexibility to respond to their most pressing needs".
Pete Garratt, disaster response manager for the British Red Cross – a charity which also uses unconditional cash transfers – says they can act as an injection into a community "at a time when demand had collapsed… rescuing local businesses from the effects of a catastrophe".
But, for GiveDirectly, what is key is that data seems to show that they work. An evaluation by Innovations for Poverty Action found that a group of the charity's recipients in Kenya – who received about $500 over up to 12 months – increased their asset holdings by almost 60 per cent, compared with those without. Recipients saw a 42 per cent reduction in the number of days their children went without food and lower stress levels, among other things.
The organisation expects to put 93 per cent of donations into the hands of recipients, who usually live on an average of 65 cents per day (39p). They are selected with tools including satellite imagery which, say, can determine if a house is made of mud and grass.
But there are those who warn that cash transfers do not necessarily facilitate structural, systemic change. Tanya Barron, chief executive of children's charity Plan UK, says she believes "it's more important to give a hand-up rather than a hand-out for sustainable development in the communities we work in". She adds that the charity prefers to focus on "longer-term, sustainable, positive changes – including improving government policy and practice – rather than on 'quick-fix', short-term interventions".
While Niehaus acknowledges cash transfers "won't change everything", he says he would like them to be seen as a "benchmark for development activity" everywhere. Let's hope that ambition is realised.
Join our commenting forum
Join thought-provoking conversations, follow other Independent readers and see their replies