Dolus eventualis: What is it and how does it relate to the Oscar Pistorius trial?
'The identity of his victim is irrelevant to his guilt'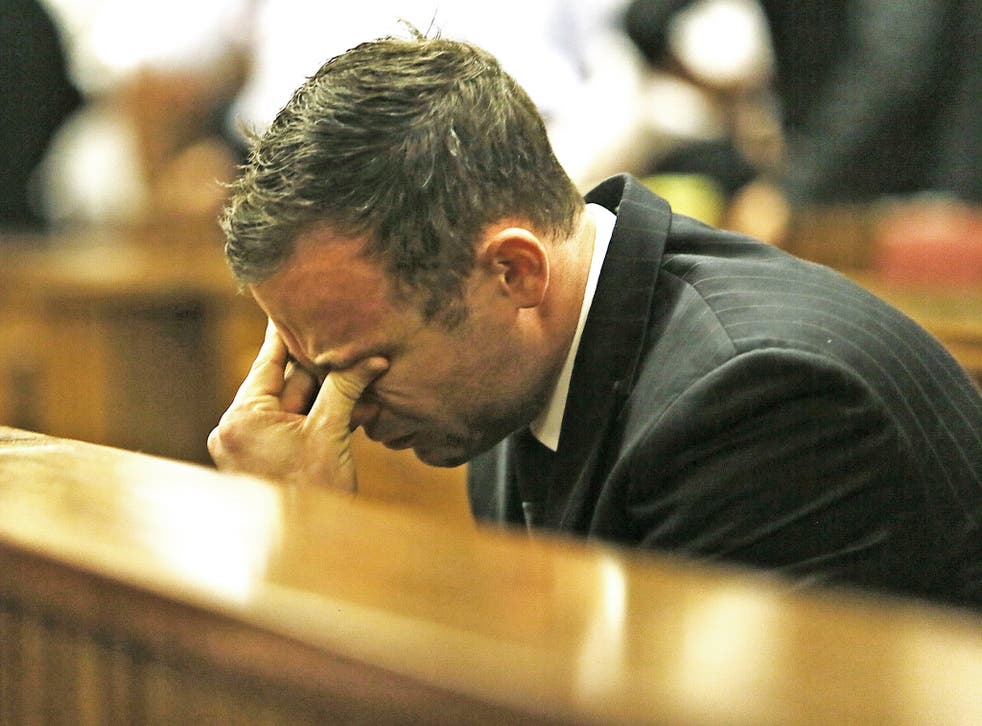 Oscar Pistorius has been convicted of murder after a South African appeals court overturned a lower court's conviction of manslaughter for shooting girlfriend Reeva Steenkamp to death in 2013.
The turn of events came after Justice Eric Leach ruled that the judge in the original trial had been wrong on the application of legal principle dolus eventualis.
Pistorius found guilty of murder by court of appeal
What is it?
In South African law, under the principle of dolus eventualis, a person can be convicted of murder if they foresaw the possibility of their actions resulting in the death of someone but continued regardless.
How does it relate to the Pistorius trial?
In the original trial in September 2014, Judge Thokozile Masipa ruled that the state had failed to prove intent or dolus eventualis because Pistorius would have needed to foresee that his actions would kill Steenkamp specifically. It led to Pistorius being convicted of manslaughter, rather than murder.
But on Thursday, Justice Leach said Pistorius should have known someone could have been killed by firing at the door, regardless of who might have been behind it.
After Oscar Pistorius weeps in the dock, family insists he is no murderer

Show all 4
"In these circumstances, the accused must have foreseen and, therefore, did foresee that whoever was behind the toilet door might die but reconciled himself to that even occurring and gambled with that person's life. The identity of his victim is irrelevant to his guilt."
Given the new conviction, Pistorius will have to attend the high court in Pretoria to receive a new sentence by Judge Masipa.
Additional reporting by AP
Join our new commenting forum
Join thought-provoking conversations, follow other Independent readers and see their replies