Egypt hotel deaths: authorities blame E coli, Thomas Cook 'notes' announcement
Thomas Cook's experts found that presence of bacteria 'shed no light' on events at Red Sea resort
Simon Calder
Travel Correspondent
Wednesday 12 September 2018 17:20 Comments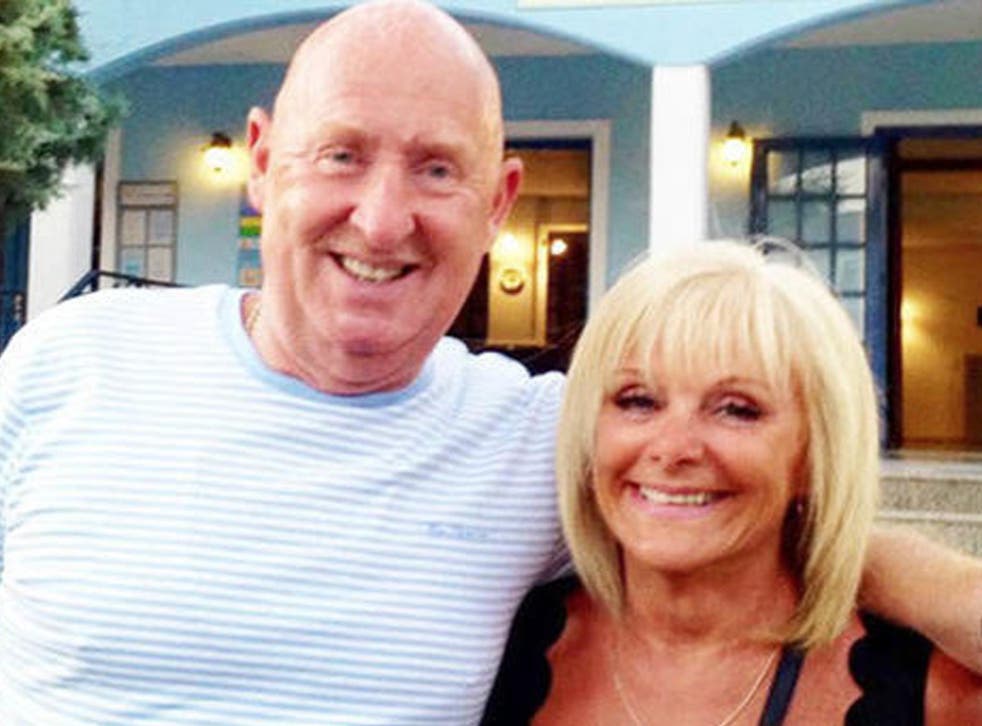 A British couple who died in a holiday hotel in Egypt were killed by E coli, according to the authorities.
John and Susan Cooper, who were staying at the Steigenberger Aqua Magic Hotel in Hurghada with their daughter and grandchildren, passed away within hours of each other on 21 August.
The Egyptian prosecutor general said they perished as a result of infection from the bacteria.
A week ago, the holiday company, Thomas Cook, revealed "a high level of E coli" had been found in the food served at the hotel.
The firm said at the time that the independent experts it commissioned did not believe that the results shed any light on the cause of the couple's deaths.
Two days after Mr and Ms Cooper died, Thomas Cook announced the evacuation of more than 300 holidaymakers from the hotel because of "a raised level of illness among guests".
The company sent in independent investigators to check the safety of food, water and air in the hotel. It said afterwards: "The tests on the food and hygiene standards identified a high level of E coli and staphylococcus bacteria."
Egyptian hotel evacuated after British couple found dead
The investigators were not allowed in the room where the couple died, as it was sealed off by the Egyptian authorities.
Prosecutor Nabil Sadek said forensic tests showed that Mr Cooper suffered acute intestinal dysentery caused by E coli, and Ms Cooper suffered Hemolytic-uremic syndrome (HUS), likely because of E coli.
He said the couple's bodies showed "no criminal violence" and other tests on air and water at the hotel found nothing unusual.
Thomas Cook is paying compensation package to holidaymakers who reported falling ill during August while staying at the hotel.
A spokesperson for the firm said: "Thomas Cook notes the announcement today by the Egyptian prosecutor on the results of the autopsies of John and Susan Cooper following their deaths at the Steigenberger Aqua Magic in Hurghada on 21 August 2018.
"We have not yet seen the full report and we will need time for our own experts to review it.
"We are deeply saddened by the tragic deaths of John and Susan Cooper. We will continue to offer every support to their daughter Kelly and the rest of their family."
Register for free to continue reading
Registration is a free and easy way to support our truly independent journalism
By registering, you will also enjoy limited access to Premium articles, exclusive newsletters, commenting, and virtual events with our leading journalists
Already have an account? sign in
Join our new commenting forum
Join thought-provoking conversations, follow other Independent readers and see their replies