Ebola: Guinea hit by new cases as nurse Pauline Cafferkey remains in hospital
No one had fallen ill with the disease for more than two weeks in the West African country
Lizzie Dearden
Friday 16 October 2015 15:27 Comments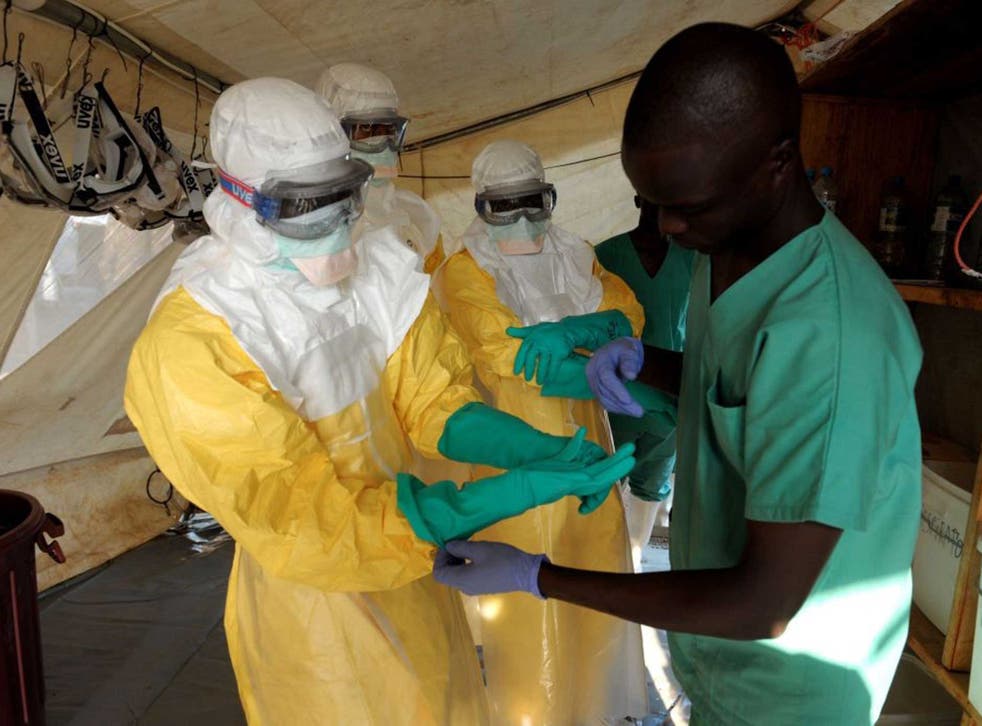 Two new cases of Ebola have surfaced in Guinea to after more than two weeks with no one falling ill with the disease.
It comes as Pauline Cafferkey, the British nurse who contracted the deadly virus last year in Sierra Leone, continues to be treated at a specialist unit in London after an unexplained relapse.
A spokesperson for the Royal Free Hospital told The Independent that there was no update on her condition, which has been critical since it deteriorated on Wednesday.
Ebola is transferred by direct contact and bodily fluids, and the World Health Organisation (WHO) warned this week that it can remain in men's semen for nine months.
Hopes were rising that Guinea would follow Liberia and Nigeria to be declared officially free of the disease but two more people have fallen ill, WHO said today.
More than 3,800 cases have been reported in the country, with 2,534 people being killed by Ebola so far.
Margaret Harris, a spokesperson for the WHO, told a UN briefing in Geneva that one case was in Forecariah, western Guinea, and appeared to be linked to a previously known chain of infection, while the other was in the capital Conakry.
Guinea introduces vaccinations against Ebola
Transmission is considered to be over once an area has gone 42 days without a new case of the disease – a benchmark three weeks away for Sierra Leone.
Liberia, was declared transmission-free on 3 September for the second time, after Ebola resurfaced despite having disappeared in May.
The worst outbreak on record has been largely stopped in its tracks after killing more than 11,200 people in the three worse-affected West African countries.
In pictures: Ebola virus

Show all 62
Experts have repeatedly warned against prematurely assuming outbreaks are over and authorities have continued surveillance and strict quarantine practices to control the risk of infection.
"On the bumpy road we keep talking about, the high risk of recurrence, once again we are navigating a few bumps," Ms Harris said.
"Of course we didn't want it, but we did expect it. Guinea hadn't got to the stage where we were looking at 42 days."
Medical capabilities for tackling Ebola have been transformed in the past few months by the success of a trial vaccine, which is now used to treat each new case and anyone in contact who may also be at risk.
Additional reporting by Reuters
Register for free to continue reading
Registration is a free and easy way to support our truly independent journalism
By registering, you will also enjoy limited access to Premium articles, exclusive newsletters, commenting, and virtual events with our leading journalists
Already have an account? sign in
Join our new commenting forum
Join thought-provoking conversations, follow other Independent readers and see their replies