Ebola in US: 'There is no reason to panic about the disease spreading,' expert says
The man was in Texas for days before being admitted to hospital
Lizzie Dearden
Wednesday 01 October 2014 13:50 Comments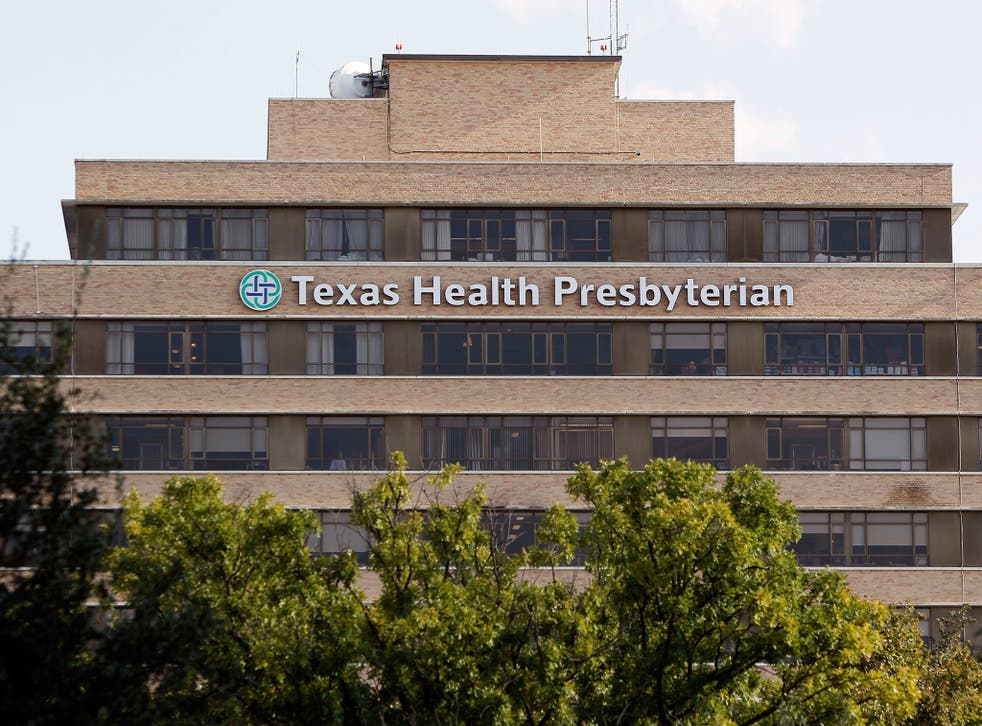 There is no reason to panic about Ebola spreading in the US from its first infected patient, an expert has said.
An unnamed man was diagnosed days after he arrived back in the country after visiting family in Liberia, where the disease has killed more than 2,000 people and infected many more.
Concerns have been raised about the virus spreading after it emerged that the patient was in Texas for four days before his symptoms showed, following a long-haul flight in close quarters to other passengers on a plane.
When he turned up to the Texas Health Presbyterian Hospital in Dallas on Friday, he was sent home with antibiotics because doctors failed to diagnose the "nondescript" symptoms.
Dr Edward Wright, a virology expert at the University of Westminster who is currently testing a possible Ebola vaccine in Oxford, said the chances of other people being infected were small.
"People infected with Ebola are not able to pass on the virus until they are symptomatic," he told The Independent.
"The level of the virus in the body is so low at that point that it can't be transmitted."
The risk heightens when the illness develops, usually with fever, muscle pain, vomiting, diarrhoea and internal and external bleeding.
Ebola is transmitted through contact with infected people's bodily fluids, including sweat, blood and vomit.
Some people are infected by contact with a victim or cleaning up after them. The virus can survive for several days outside the body on soiled clothing and anything a patient has touched.
Dr Wright said such transmission was unlikely in the US, where the Ebola patient has been treated in isolation since Sunday.
Hospital staff are following protocol for the treatment of the disease by wearing gowns, gloves and shoe and eye protection to stop the spread of the virus.
"In the early stages between arriving back in the US and being admitted to hospital, there was a chance [of transmission] but it was a small one," Dr Wright said.
"The reason the virus is causing such a problem in West Africa is because the world was notified too late to provide the medical infrastructure needed to stop the spread, but in the US and Europe it's already in place."
In pictures: Ebola virus

Show all 62
The paramedics who took the American Ebola patient to hospital have been quarantined and police are tracing any friends and family who may have come into contact with him.
It is understood that the man will not be treated with the experimental Zmapp drug, which has been used on several patients who have survived.
Tom Frieden, director at America's Centre for Disease Control and Prevention, said Ebola will be "stopped in its tracks" in the US.
"I have no doubt that – as long as the outbreak continues in Africa – we need to be on our guard," he added.
"But there is no doubt in my mind that we will stop it here."
Register for free to continue reading
Registration is a free and easy way to support our truly independent journalism
By registering, you will also enjoy limited access to Premium articles, exclusive newsletters, commenting, and virtual events with our leading journalists
Already have an account? sign in
Join our new commenting forum
Join thought-provoking conversations, follow other Independent readers and see their replies