Ebola: 17 people die as new outbreak of virus is reported in Democratic Republic of Congo
​DRC was not affected by the major 2014 outbreak of the virus, which killed thousands of people across west Africa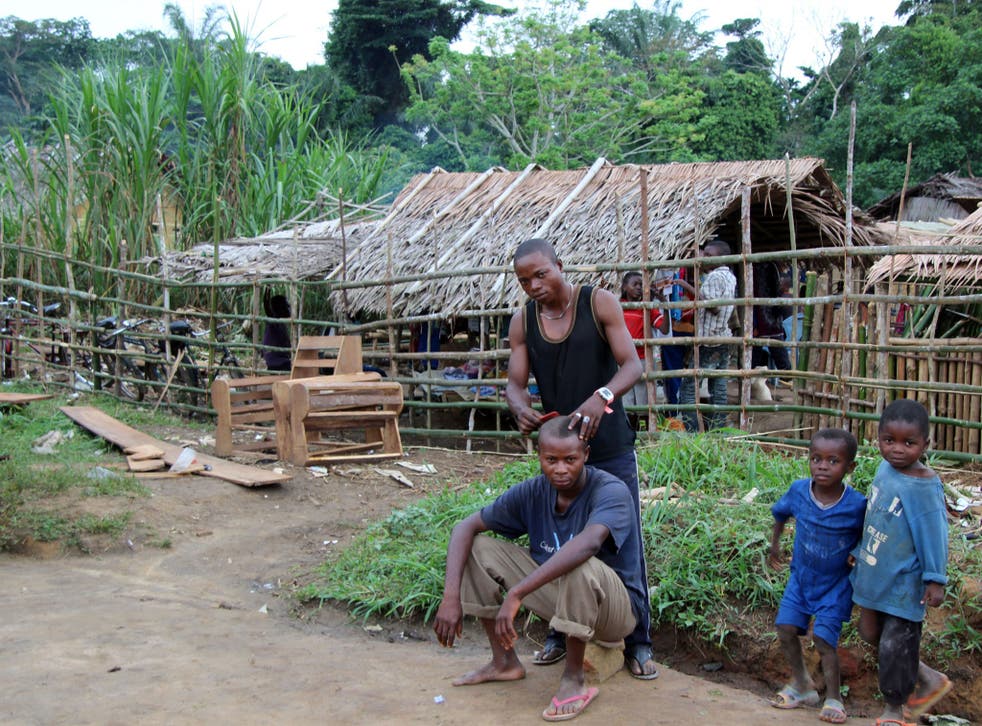 At least 17 people have died in an area of the Democratic Republic of Congo where health officials have declared an Ebola outbreak.
A health ministry statement said the central African country was "facing another epidemic" less than a year after its last Ebola outbreak killed eight people.
Medical teams dispatched to the zone took five samples from suspected active cases and two tested positive for the Zaire strain of the Ebola virus, the ministry said in a statement.
In the past five weeks, there have been 21 suspected cases of viral haemorrhagic fever, including 17 deaths.
​DRC was not affected by the major 2014 outbreak of the virus, which killed thousands of people across west Africa.
But in recent decades there have been a number of outbreaks there caused by the Zaire Ebola species.
Ebola first emerged in 1976 in what is now the DRC, and is named after a river in the country.
WHO declares Ebola outbreak over as Liberia gets all-clear
Health minister Oly Ilunga said [in French] a rapid response team would be deployed to the Équateur Province in the northwest of the country on Wednesday morning.
"Our country is facing another epidemic of the Ebola virus, which constitutes an international public health emergency," the ministry added in a statement.
"We still dispose of the well trained human resources that were able to rapidly control previous epidemics."
Ebola is believed to be spread over long distances by bats, which can host the virus without dying, as it infects other animals it shares trees with such as monkeys. It often spreads to humans via infected bushmeat.
Life after Ebola: a community rebuilds in Sierra Leone

Show all 27
The virus is also spread person-to-person in the blood, body fluids or organs of someone with the infection.
There are currently no licensed treatments or vaccines for Ebola, although potential new therapies are currently under development.
After Congo's last Ebola flare-up, authorities there approved the use of a new experimental vaccine but in the end did not deploy it owing to logistical challenges and the relatively minor nature of the outbreak.
The World Health Organisation said it was working to "rapidly scale up its operations" in DRC following the outbreak.
"Our top priority is to get to Bikoro to work alongside the government of the Democratic Republic of the Congo and partners to reduce the loss of life and suffering related to this new Ebola virus disease outbreak," said Dr Peter Salama, WHO Deputy Director-General for emergency preparedness and response.
WHO said it had released $1m (£740,000) from its Contingency Fund for Emergencies to support response activities for the next three months with the goal of stopping the spread of Ebola to surrounding provinces and countries.
Register for free to continue reading
Registration is a free and easy way to support our truly independent journalism
By registering, you will also enjoy limited access to Premium articles, exclusive newsletters, commenting, and virtual events with our leading journalists
Already have an account? sign in
Register for free to continue reading
Registration is a free and easy way to support our truly independent journalism
By registering, you will also enjoy limited access to Premium articles, exclusive newsletters, commenting, and virtual events with our leading journalists
Already have an account? sign in
Join our new commenting forum
Join thought-provoking conversations, follow other Independent readers and see their replies