Ebola outbreak 'kills at least 34 in Democratic Republic of Congo' says World Health Organisation
Vaccination programme begins
Harriet Agerholm
Friday 10 August 2018 17:26 Comments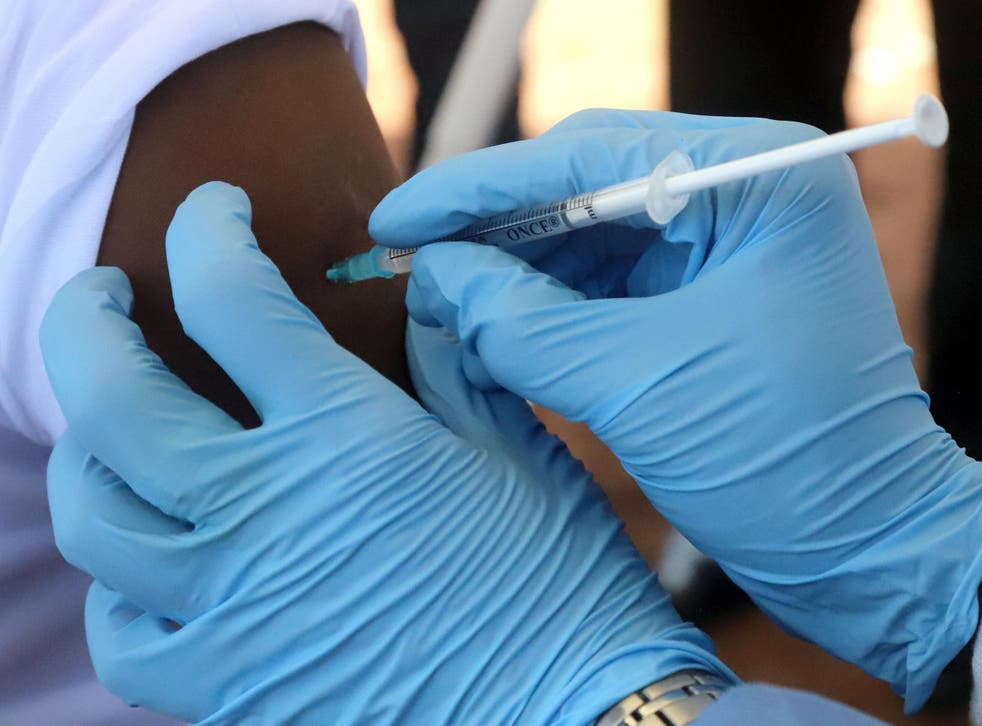 A fresh outbreak of Ebola has reportedly killed at least 34 people in the Democratic Republic of Congo (DRC) as health officials scramble to vaccinate the population to slow the spread of the virus, the World Health Organisation (WHO) has said.
The spate of cases in Mangina village in the Mabalako health zone is Congo's second outbreak this year and the tenth since the virus was first identified in 1976.
Health officials started to vaccinate in the area on Wednesday, but warned their efforts were being hampered by armed groups competing for mineral-rich land in the north east of the country.
The experimental vaccine was used in an earlier, unrelated outbreak in Congo's northwest that was declared over last month.
Dr Oly Ilunga, minister of health for the DRC, said: "Vaccines are an important tool in the fight against Ebola. This is why it has been a priority to move them rapidly into place to begin protecting our health workers and the affected population."
A total of 43 cases of Ebola have been reported so far, of which 16 have been confirmed, the WHO said in a statistics bulletin. Of the 34 reported deaths, seven had been confirmed.
More than three thousand doses of the Ebola vaccine are being sent from Kinshasa, the capital, and will be used first in the Mabalako health zone and in the nearby city of Beni, which has more than 680,000 people.
The first to be vaccinated are health workers, contacts of confirmed Ebola cases and their contacts in what is called a ring vaccination campaign. The strategy is the same used to contain the previous outbreak in Equateur province, with more than 3,300 people vaccinated.
Dr Tedros Adhanom Ghebreyesus, director-general of the WHO, said: "Ebola is aggressive. We must respond more aggressively. Beginning the vaccination so quickly is a key early step."
World news in pictures

Show all 50
The first people to be vaccinated on Wednesday included the Beni region's chief doctor and medical staff. Other residents in Beni and Mangina were also due to receive them, authorities said.
"I will be very content to receive the vaccination tomorrow," said Solange Mbambu. "When I see the doctors preparing the funerals for those who have died from Ebola, without their family, it gives me goose bumps."
Ebola is transmitted to humans from animals including bats and monkeys. It can be spread through contact of bodily fluids of someone infected, living or dead. There is no specific treatment, and depending on the strain the virus can be fatal in up to 90 per cent of cases.
Associated Press contributed to this report
Register for free to continue reading
Registration is a free and easy way to support our truly independent journalism
By registering, you will also enjoy limited access to Premium articles, exclusive newsletters, commenting, and virtual events with our leading journalists
Already have an account? sign in
Join our new commenting forum
Join thought-provoking conversations, follow other Independent readers and see their replies