Ebola outbreak: New 15-minute test offers hope for thousands
Researchers hope the highly portable equipment will help health and aid workers identify virus earlier
Rose Troup Buchanan
Saturday 29 November 2014 13:04 Comments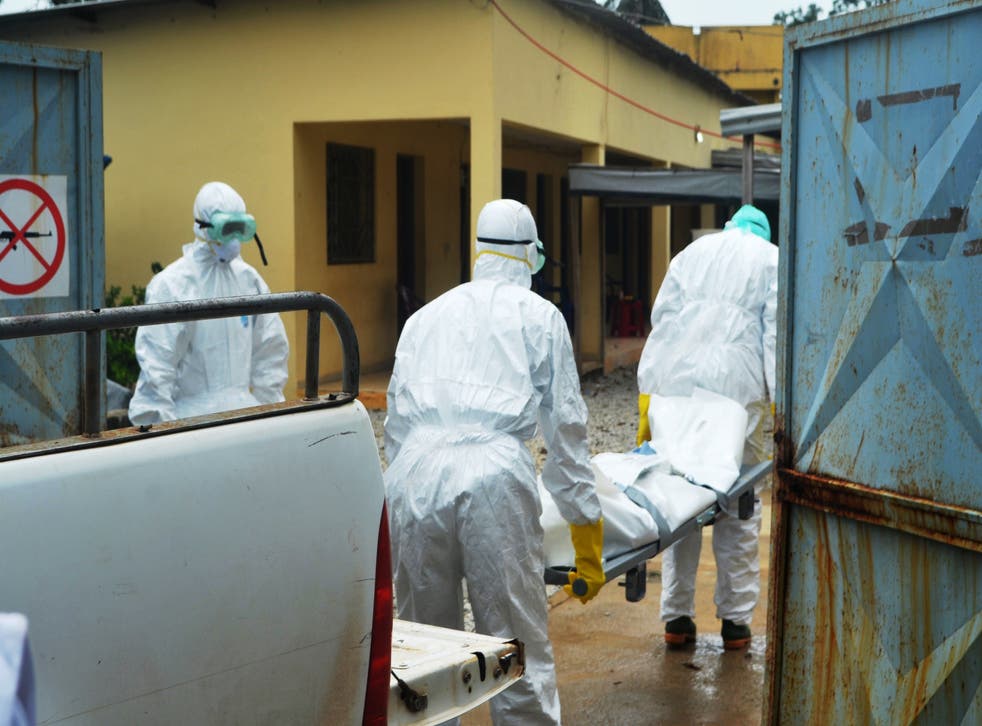 A new 15-minute test for Ebola is currently being trialled in Guinea, the epicentre of the deadly outbreak that has killed thousands in recent weeks.
If successful, researchers believe the breakthrough – which is six times faster than tests used at present – could help medical staff identify and isolate Ebola patients, allowing them to receive treatment sooner.
"It not only gives patients a better chance of survival, but it prevents transmission of the virus to other people," said Wellcome Trust, which is funding development and trials of the test, spokesperson Val Snewin.
The test, which uses a "mobile suitcase laboratory" – roughly the size of a laptop with a solar panel, a power pack and results radar, will be tested in Guinea's capital Conkary.
read more: Hollande promises hope to Ebola-hit Guinea
MSF: Work goes far beyond West Africa and the Ebola crisis
Comment: Ebola is a political AND a medical disease
Its design means that it can be easily transported to remote areas affected by Ebola, where health workers and aid organisations have warned there is little information and even less healthcare.
The test uses reagent substances which detect the genetic material of the virus, but crucially are available as dried pellets that do not need cold storage.
The initiative is one of six funded by the Wellcome Trust and the Department for International Relations (DFID) in a £6.5 million Research for Health in Humanitarian Crises programme.
The latest estimates from the Centres for Disease Control and Prevention indicate that 5,674 people have died after contracting Ebola, with an estimated 15,000 cases in total.
Of these figures, 1,260 of the dead were from Guinea. The country's healthcare has struggled to cope under the outbreak, with only 160 designated Ebola beds in two Ebola Treatment Centres, according to International SOS.
The news comes amid French President Francois Holland's visit to the country. He was warmly greeted by crowds and Guinean President Alpha Conde, who declared if Mr Hollande could visit the country, then anybody could.
Additional reporting from Reuters
Register for free to continue reading
Registration is a free and easy way to support our truly independent journalism
By registering, you will also enjoy limited access to Premium articles, exclusive newsletters, commenting, and virtual events with our leading journalists
Already have an account? sign in
Join our new commenting forum
Join thought-provoking conversations, follow other Independent readers and see their replies