Ebola virus vaccine breakthrough prompts health officials to order 300,000 doses
'When the next Ebola outbreak hits, we will not be defenceless'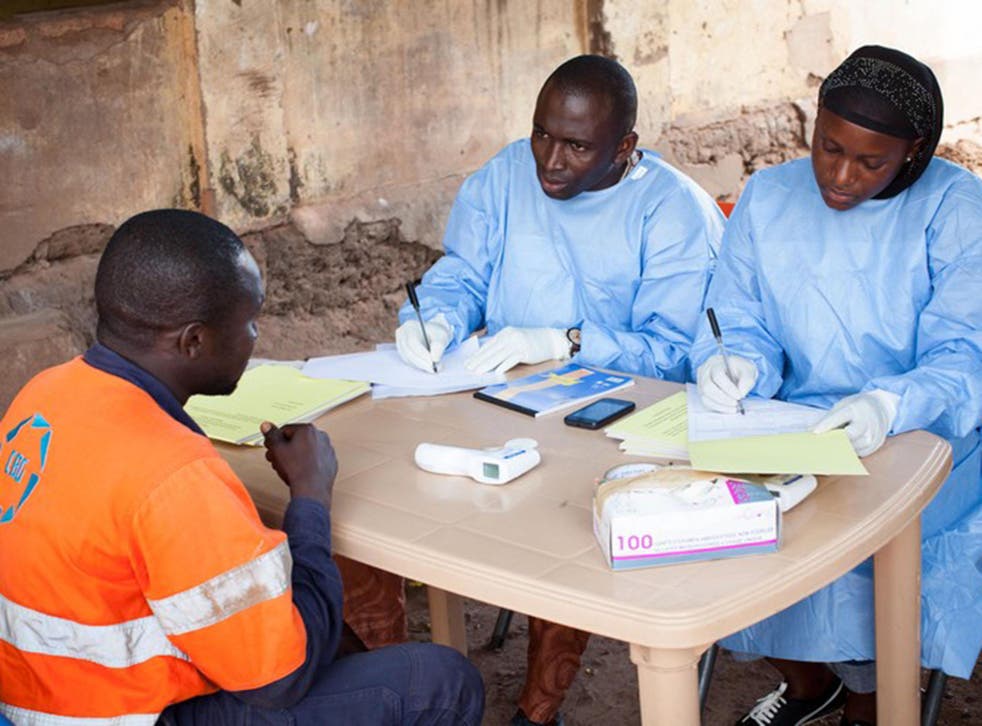 An experimental vaccine has been found to be highly successful against the deadly Ebola virus when used in a major trial in Guinea.
The study, led by the World Health Organisation (WHO), was the first to find a way to stop infection from the pathogen.
The drug has not yet been approved by regulatory authorities but an emergency stockpile of 300,000 doses has been created in case the virus flares up.
KeÏta Sakoba, director of the National Agency for Health Security in Guinea, said: "Ebola left a devastating legacy in our country.
"We are proud that we have been able to contribute to developing a vaccine that will prevent other nations from enduring what we endured."
During the outbreak of 2014, the virus took the lives of more than 11,000 in Africa with Guinea among the worst-affected countries.
The study, published in the Lancet medical journal, involved 11,841 people and took place in coastal regions where Ebola cases were still occurring when the trial began in 2015.
Nearly 6,000 people received the vaccine and all were free of the virus 10 days later.
The Ebola virus was first discovered in 1976 but until the 2014 outbreak, only about 1,600 people died from it and efforts to create a vaccine were hindered by a lack of funding.
"While these compelling results come too late for those who lost their lives during West Africa's Ebola epidemic, they show that when the next Ebola outbreak hits, we will not be defenceless," said Marie-Paule Kieny, WHO's assistant director-general for health systems and innovation, and the Lancet paper's lead author.
There are several ongoing studies looking into how to better understand the safety of the vaccine in children and other vulnerable populations.
Join our new commenting forum
Join thought-provoking conversations, follow other Independent readers and see their replies