Ebola outbreak: Five co-authors of latest study killed by virus before their research was published
Study found funeral in Guinea may have caused outbreak in Sierra Leone
Heather Saul
Sunday 31 August 2014 15:07 Comments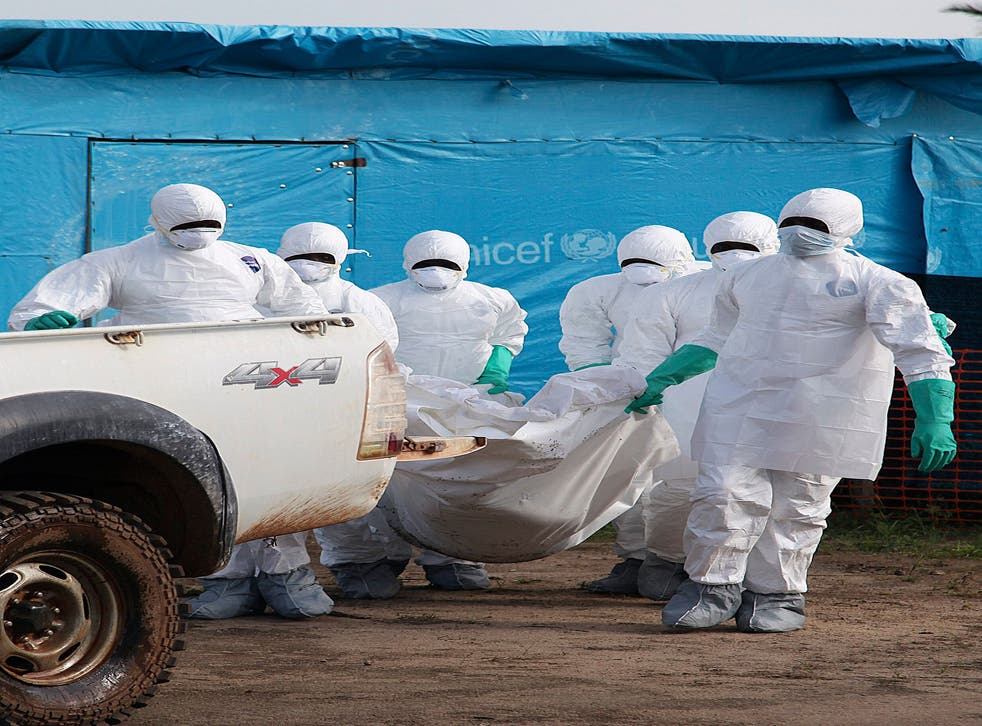 Five co-authors of the latest study on Ebola were killed by the virus before their research was published, highlighting the huge risks undertaken by those working to combat its spread.
The study, published on Thursday, discovered the virus has mutated many times during the outbreak in West Africa, making establishing a treatment more difficult.
Mbalu Fonnie, Alex Moigboi, Alice Kovoma, Mohamed Fullah and Sheik Umar Khan worked with lead researchers at Harvard University to examine the current outbreak.
Science Mag said all five were experienced members of the Kenema Government Hospital's (KGH) Lassa fever team. Lassa fever infections have similar symptoms to Ebola.
Their work sequenced the virus genomes from 78 patients and traced the outbreak in Sierra Leone to a funeral of a healer, which a pregnant Kenema Government Hospital Ebola patient and other women who were also infected had attended.
See the Ebola outbreak mapped

Show all 7
Two months before his death, Mr Khan had described the dangers of treating people with the disease, telling Reuters he feared for his life.
He said: "I am afraid for my life, I must say, because I cherish my life. Health workers are prone to the disease because we are the first port of call for somebody who is sickened by disease. Even with the full protective clothing you put on, you are at risk."
More than half of the 3,069 people infected by Ebola have died from the disease, which has spread across Sierra Leone, Liberia, Guinea, Nigeria and now Senegal.
The World Health Organisation has warned the current outbreak could infect up to 20,000 people before it ends.
The study, 'Genomic surveillance elucidates Ebola virus origin and transmission during the 2014 outbreak', is published online in Science Magazine.
Register for free to continue reading
Registration is a free and easy way to support our truly independent journalism
By registering, you will also enjoy limited access to Premium articles, exclusive newsletters, commenting, and virtual events with our leading journalists
Already have an account? sign in
Join our new commenting forum
Join thought-provoking conversations, follow other Independent readers and see their replies