Ebola virus outbreak: 'Five people infected every hour' in Sierra Leone
Save the Children warns virus is spreading at 'a terrifying rate'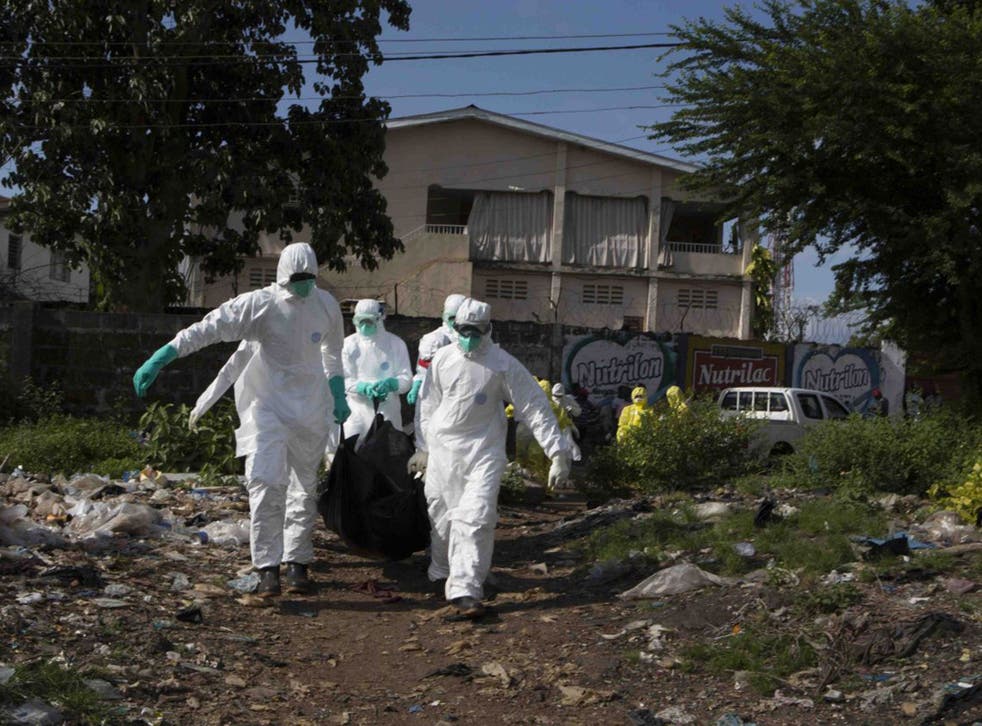 Five people are being infected with the deadly Ebola virus every hour in Sierra Leone as the outbreak continues to outstrip health supplies, a leading charity has warned.
An estimated 765 new cases were reported in Sierra Leone last week alone, but there are only 327 beds for Ebola patients in the country.
Save the Children said "untold numbers" of children are dying anonymously at home or in the streets, meaning the scale of the problem is massively under-reported.
More than 7,100 people have contracted the virus in West Africa and more than 3,300 have died after contracting it, according to the World Health Organisation (WHO). Sierra Leone and Liberia have been among the West African countries worst hit by the outbreak.
Save the Children said the outbreak was spreading "at a terrifying rate" and people will continue to die at home, increasing the chance of infecting others, unless the international community radically steps up its response.
In pictures: Ebola virus

Show all 62
Save the Children's country director in Sierra Leone, Rob MacGillivray, said: "We are facing the frightening prospect of an epidemic which is spreading like wildfire across Sierra Leone, with the number of new cases doubling every three weeks.
"Children, more than anyone, are suffering painful, anonymous and undignified deaths at home. It's very difficult at this stage to even give accurate figures on the number of children who are dying from Ebola, as monitoring systems cannot keep pace with the outbreak."
Register for free to continue reading
Registration is a free and easy way to support our truly independent journalism
By registering, you will also enjoy limited access to Premium articles, exclusive newsletters, commenting, and virtual events with our leading journalists
Already have an account? sign in
Register for free to continue reading
Registration is a free and easy way to support our truly independent journalism
By registering, you will also enjoy limited access to Premium articles, exclusive newsletters, commenting, and virtual events with our leading journalists
Already have an account? sign in
Join our new commenting forum
Join thought-provoking conversations, follow other Independent readers and see their replies