Ebola virus spreads to Nigeria by plane as Sierra Leone hunts kidnapped patient
Ebola, one of the world's most deadly and contagious diseases, has killed more than 660 people across West Africa
Tomas Jivanda
Sunday 27 July 2014 09:17 Comments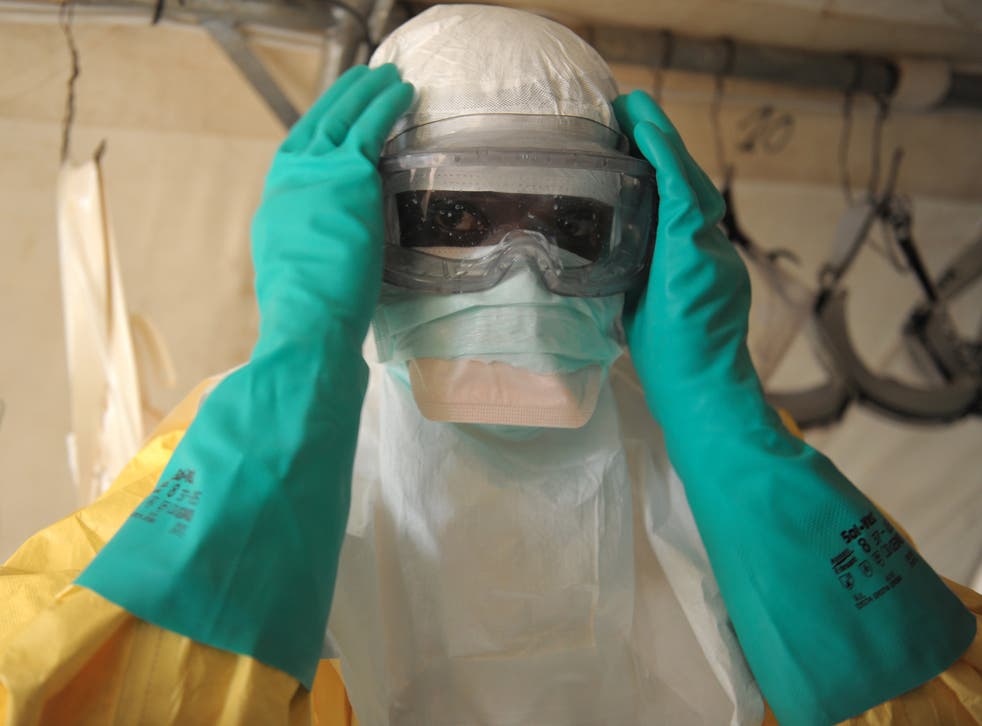 The Ebola virus that has already killed 660 people across West Africa has spread to Nigeria after a Liberian man boarded a plane to the country, the most populous in the continent.
He managed to board the flight despite of having a high fever. Once on the plane he vomited, before dying in Nigeria.
Upon arrival in the country's capital Lagos - a megacity home to 21 million people - the 40-year-old had been moved to an isolation ward.
Believed to be a government official with the finance ministry, he had recently lost his sister to Ebola in Liberia, health officials there said. Authorities are now investigating anyone who may have come into contact with him.
Nigerian health minister Onyebuchi Chukwu said it was the first case of Ebola to be confirmed in Nigeria since the start of the current outbreak in the region. The disease has already hit Guinea, Liberia and Sierra Leone, infecting 1,093.
In Sierra Leone, officials are hunting the first known resident of the capital Freetown to test positive for the disease after the family of the woman forcibly removed her from a hospital in the city.
Saudatu Koroma, 32, a resident of the densely populated Wellington neighbourhood, had been admitted to an isolation ward while blood samples were analysed, health ministry spokesman Sidi Yahya Tunis. The results came back on Thursday.
"The family of the patient stormed the hospital and forcefully removed her and took her away," Tunis said. "We are searching for her."
Fighting one of the world's deadliest diseases is straining the region's weak health systems, while a lack of information and suspicion of medical staff has led many to shun treatment.
According to health ministry data and officials, dozens of people confirmed by laboratory tests to have Ebola are now unaccounted for in Sierra Leone, where the majority of cases have been recorded in the country's east.
There is no cure or vaccine for Ebola, which causes diarrhea, vomiting and internal and external bleeding. It can kill up to 90 percent of those infected, although the mortality rate of the current outbreak is around 60 percent.
The West African outbreak is the first time that Ebola, which was first discovered in what is now Democratic Republic of Congo in 1976, has appeared in heavily populated urban areas and international travel hubs.
Register for free to continue reading
Registration is a free and easy way to support our truly independent journalism
By registering, you will also enjoy limited access to Premium articles, exclusive newsletters, commenting, and virtual events with our leading journalists
Already have an account? sign in
Join our new commenting forum
Join thought-provoking conversations, follow other Independent readers and see their replies