Ebola virus: Top Sierra Leone doctor, Sheik Umar Khan, dies of disease
The virus that has killed more than 670 people across West Africa this year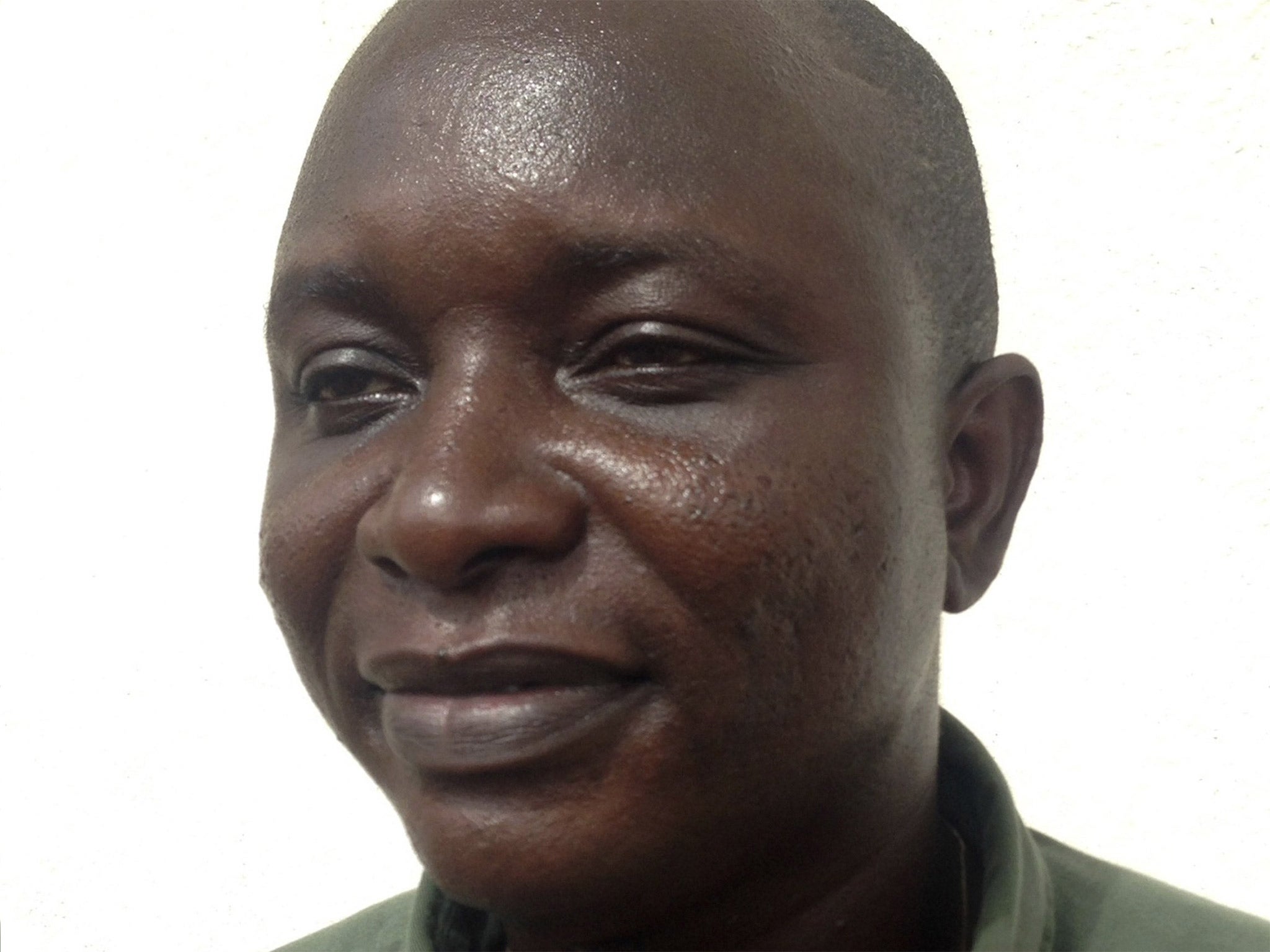 The top doctor treating patients infected with the Ebola virus in Sierra Leone has died from the disease, officials have confirmed.
Dr Sheik Umar Khan had been hospitalised in quarantine since he contracted the virus last week. The virologist was credited with treating more than 100 patients at the hospital in Kenema - one of the world's leading Ebola diagnosis facilities.
The current outbreak is the largest in history, so far killing more than 672 people across West Africa since the outbreak began in February, according to the World Health Organisation (WHO). Nations affected include Sierra Leone, Liberia, Guinea and Nigeria.
Dr Khan's death on Tuesday afternoon was confirmed by chief medical officer Dr Brima Kargbo, who had previously hailed him as a "national hero" when she announced he had contracted the the disease.
"It is a big and irreparable loss to Sierra Leone as he was the only specialist the country had in viral haemorrhagic fevers," Kargbo said on Tuesday.
Dr Khan was being treated at an Ebola ward run by the medical charity Medecins Sans Frontieres, which has in recent weeks described the disease's West African outbreak as "out of control".

At the time of his diagnosis, it was not immediately clear how Dr Khan became infected. While health workers are especially vulnerable to contracting the virus spread through bodily fluids such as saliva, sweat, blood and urine, Reuters reporters who visited Kenema in June heard the doctor was "always meticulous with protection, wearing overalls, mask, gloves and special footwear".
Before his diagnosis, Dr Khan told reporters: "I am afraid for my life, I must say, because I cherish my life."
"Health workers are prone to the disease because we are the first port of call for somebody who is sickened by disease. Even with the full protective clothing you put on, you are at risk," he added.
The confirmation of Dr Khan's death came as two American health workers were being treated for Ebola at a hospital in neighboring Liberia.
Health workers have become increasingly frustrated by the outbreak that has killed dozens of their colleagues. Last week, dozens of nurses at the Kenema facility staged a strike after three colleagues died, BBC News reported.
Despite international help ranging from doctors to safety equipment, weak health systems in affected countries are struggling to contain the disease.
Efforts are further hindered by the fact the disease has no vaccine and no specific treatment. The current outbreak has a fatality rate of at least 60 percent, but it can reach as high as 90 percent.
In an attempt to control the virus in Liberia, police officers have been deployed to the nation's international airport to ensure passengers are screened for symptoms. Fever, aches and sore throat are among the early signs of the disease. Only in later stages do patients sometimes experience severe internal bleeding and blood coming out of their mouth, eyes or ears.
Earlier on Tuesday, the West African airline Asky suspended flights to and from Sierra Leone and Liberia. Tensions in the region were heightened last Friday when 40-year-old Patrick Sawyer became the first person to die in Nigeria's coastal city of Lagos, home to 21 million people.
Sawyer was of Liberian descent, and worked for the West African nation's Finance Ministry. He had taken several flights on ASKY Airlines. His sister had died of Ebola though he maintained he had not had close physical contact with her when she was sick. At the time, Liberian authorities said they had not been requiring health checks of departing passengers in Monrovia.
At the Finance Ministry where Sawyer worked, officials announced they were temporarily shutting down operations. All employees who came into contact with Sawyer before he left for Nigeria were being placed under surveillance, it said.
"We have a presence of the police at the airport to enforce what we're doing," said Binyah Kesselly, chairman of the Liberia Airport Authority board. "So if you have a flight and you are not complying with the rules, we will not allow you to board."
However, the WHO said travellers are unlikely to catch Ebola because it is not be spread like flu through casual contact or breathing in the same air.
Meanwhile in Washington, a US administration official said on Monday that President Barack Obama was receiving updates and noted that US agencies had stepped up assistance to help contain the virus.
Additional reporting by PAgoog
Join our commenting forum
Join thought-provoking conversations, follow other Independent readers and see their replies