Egypt expels Turkish ambassador following Prime Minister Recep Tayyip Erdogan's call for release of Mohammed Morsi
Move comes a say after Turkish PM calls for release of Mohammed Morsi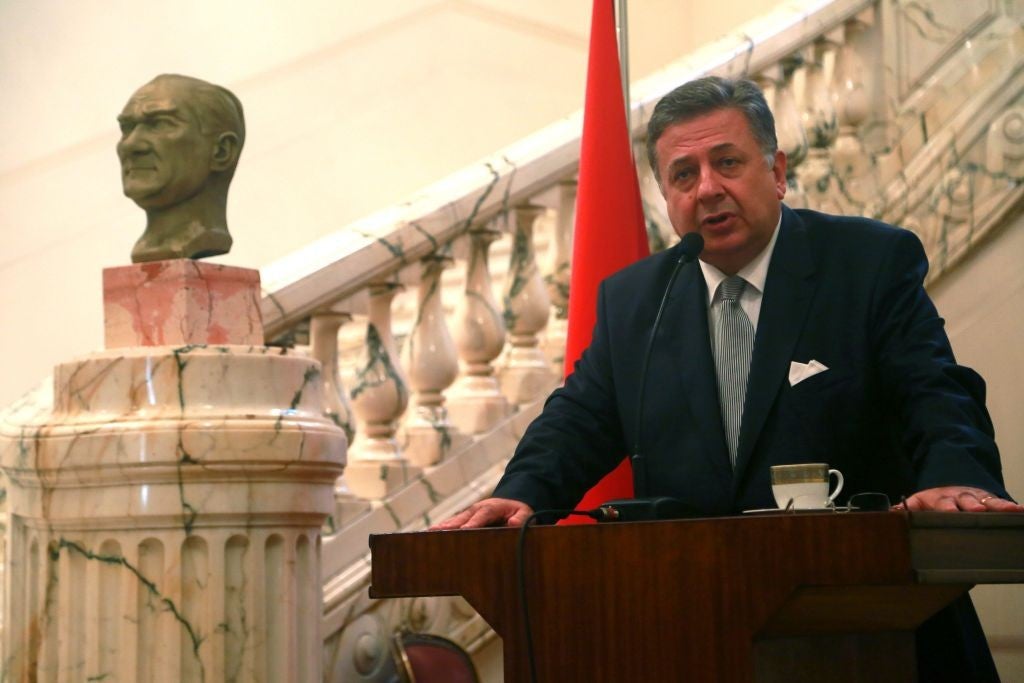 Egypt has expelled Turkey's ambassador and downgraded relations between the two countries, a day after the Turkish Prime Minister Recep Tayyip Erdogan called for the release of ousted president Mohammed Morsi.
Egypt's foreign minister accused Turkey of continually interfering in their internal affairs, after the Prime Minister voiced fierce criticism of Islamist President Morsi's removal on 3 July, describing it as an "unacceptable coup".
The capital of Ankara was "attempting to influence public opinion against Egyptian interests, supported meetings of organisations that seek to create instability in the country," foreign Ministry Spokesman Badr Abdelatty said today.
State-run news agency MENA said Egypt had also withdrawn its ambassador Abdel Rahman Fahmy from Turkey and blamed the decision on repeated calls for Mr Morsi's release.
In response to Egypt's decision, Turkish President Abdullah Gul spoke live on state run TRT television and said: "I hope our relations will again get back to its track."
A Turkish foreign ministry spokesman said Ankara was in touch with the ambassador "and we will respond with reciprocal steps in coming hours".
Morsi's Muslim Brotherhood, which has been staging protests calling for his reinstatement, has close ties with Turkey's ruling AK Party.
Both sides had recalled their ambassadors in August for consultation after Egyptian security forces stormed into pro-Morsi camps on August 14, killing hundreds.
Mr Morsi is currently detained in prison as he awaits a trial he has refused to acknowledge and denounced as illegitimate. Fourteen other senior members of the Muslim brotherhood are also awaiting trial on charges of inciting murder.
Join our commenting forum
Join thought-provoking conversations, follow other Independent readers and see their replies