Muslim Brotherhood leader 'killed during shootout in Cairo'
Senior member of outlawed group was wanted by the state for alleged involvement in more than a dozen armed attacks 
Tuesday 04 October 2016 16:40 Comments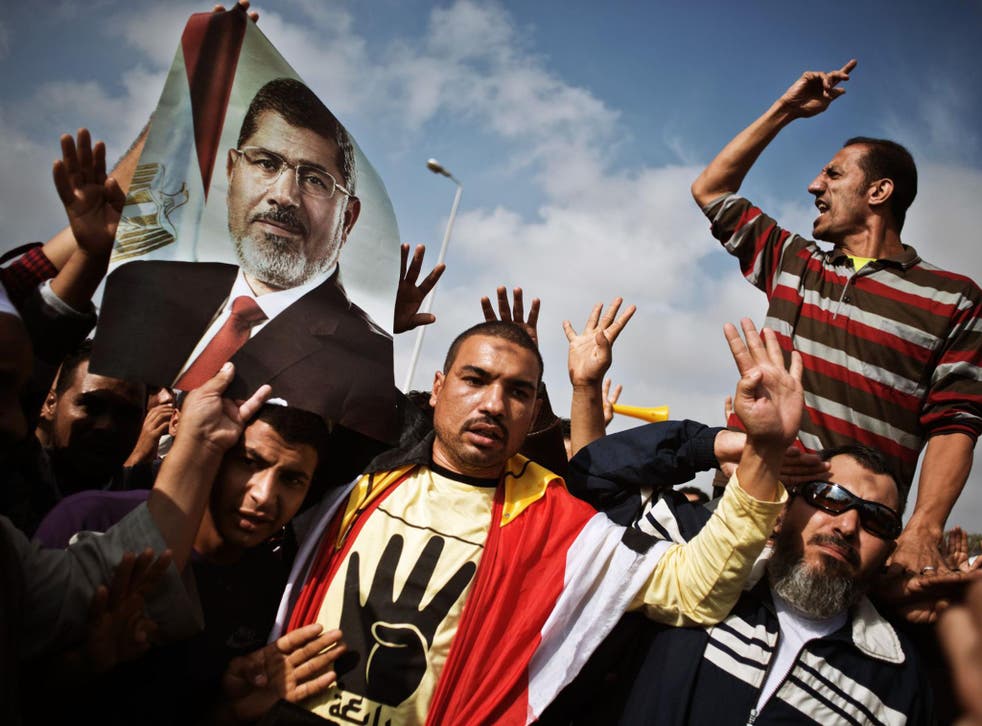 A senior Muslim Brotherhood leader has been killed by Egyptian security forces in a gun battle.
Egyptian state media reported that 61-year-old Mohammed Kamal, a doctor by profession, died in a shootout at an apartment in Cairo overnight on Monday along with Yasser Shahata Ali Ragab, another prominent member of the group.
The Egyptian authorities said they raided the apartment in Bassateen after a tip off it was used as a Muslim Brotherhood headquarters. Police said weapons and munitions were confiscated at the scene.
Kamal was a senior member of the Muslim Brotherhood, the transnational Sunni Islamic political movement, which has been outlawed in Egypt since Egyptian President and former head of the armed forces Abdel Fattah al-Sisi overthrew democratically-elected Brotherhood President Mohamed Morsi in 2013.
Hundreds of Muslim Brotherhood members and other government opponents have been sentenced to death without fair trials since, rights groups claim.
A statement from the Egyptian interior ministry said that Mr Kamal was wanted in connection with a dozen armed attacks, including an explosion at a police station, and the June 2015 murder of Egypt's chief prosecutor, Hisham Barakat – the first assassination of a top Egyptian official in 25 years. The government had earlier implicated the Palestinian militant Hamas group, accusing it of training in the Gaza Strip individuals who carried out the assassination. Hamas has denied the accusation.
The statement additionally said Kamal was behind the failed assassination of Egypt's former mufti, Sheikh Ali Gomaa, in Cairo in August. A lesser-known militant group claimed responsibility for that attack.
Egypt's leaders struggle to regain control

Show all 2
Mr Kamal led several armed wings of the Muslim Brotherhood, Egyptian authorities said, although the organisation maintains it only uses peaceful means of protest. He had already been sentenced to life in prison in absentia.
A Brotherhood statement posted on its official website shortly after reports of the shootout emerged contradicted the authorities, saying that Kamal had been arrested and taken into custody alive and police were responsible for his wellbeing.
Earlier, Ragab, the second Brotherhood member reportedly killed on Monday night, had been sentenced in absentia to 10 years' imprisonment for assault and kidnapping.
The Egyptian Muslim Brotherhood is the oldest Islamist political party in the region and has long formed the largest opposition bloc to the Egyptian government. Brotherhood politician Mohamed Morsi was elected as president in 2012 following the Egypt's Arab Spring revolution in 2011 which swept autocrat Hosni Mubarak.
Mr Sisi's consolidation of power has included a crackdown on opposition to the government, including the Muslim Brotherhood.
Register for free to continue reading
Registration is a free and easy way to support our truly independent journalism
By registering, you will also enjoy limited access to Premium articles, exclusive newsletters, commenting, and virtual events with our leading journalists
Already have an account? sign in
Join our new commenting forum
Join thought-provoking conversations, follow other Independent readers and see their replies