Egypt plane crash: 10-month-old baby flying home with parents among children killed in disaster
The Metrojet plane was flying from the holiday resort of Sharm el-Sheikh to St Petersburg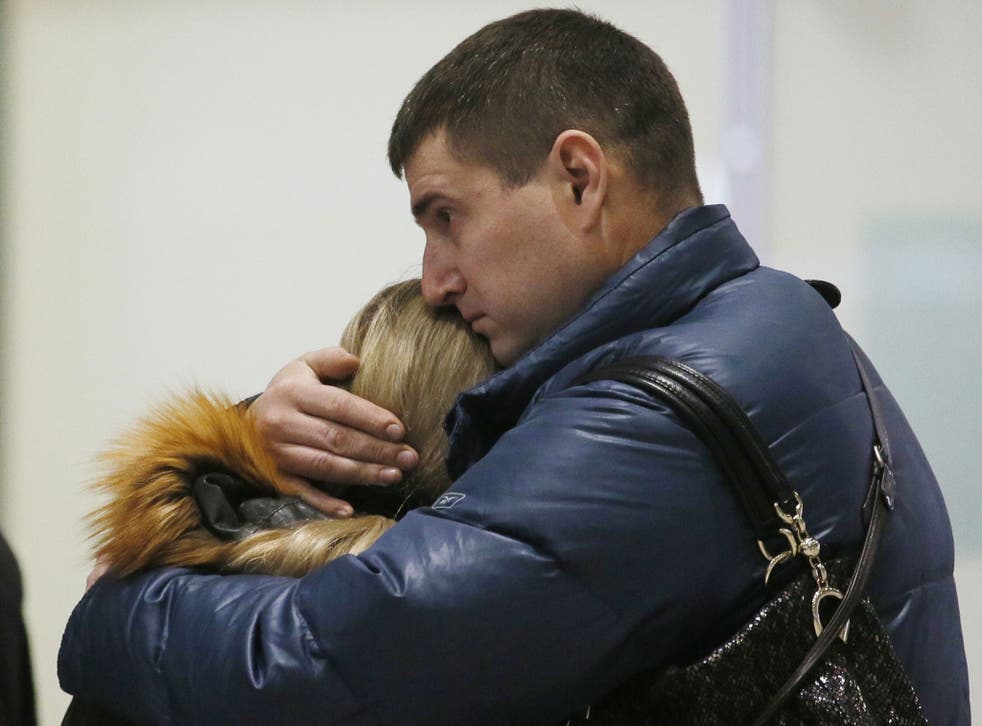 A 10-month-old baby flying home with her parents is believed to be the youngest victim of the plane crash that claimed more than 200 lives today.
The child's name and birth date was listed in a passenger manifest from Metrojet flight 9268, which went down in Egypt less than half an hour into its journey from Sharm el-Sheikh to St Petersburg.
At least 17 children were among passengers on the Airbus A321, with 138 women and 62 men, according to Egyptian officials who said that except for three Ukrainians, all the victims were Russian.
Russian plane crashes in Egypt
Two siblings aged two and three were also on the plane, according to the manifest published by the Association of Tour Operators of Russia (ATOR).
Other children were aged between two and 11, with several teenagers also on board.
Names on the list suggested that the majority of passengers were travelling in family groups, believed to be mainly tourists returning to Russia from holidays in Egypt's Red Sea resorts.
One woman would have been celebrating her 35th birthday tomorrow.
The first rescuers arriving at the site described a "tragic scene" with dead passengers still strapped in their seats.
An initial examination of the crash site showed that a technical fault cause the crash, security sources in North Sinai said.
About 150 bodies, including burnt corpses, have been found in a three-mile radius around the wreckage and the identification process has started.
Egyptian investigators believe the plane fell vertically, with parts of it catching fire as it fell from the sky.
Russian passenger plane crashes in Egypt

Show all 20
According to FlightRadar24, a Sweden-based flight tracking service, the aircraft was descending rapidly at about 6,000 feet per minute before it disappeared from radar.
"It was climbing quite normally when after 23 minutes when it passed 30,000ft it suddenly started to lose speed," he said.
"It went down from 400 knots to 62 knots and then it suddenly started to drop very fast… after about 20 seconds we lost the signal from this aircraft."
The plane's black box recorders have been recovered and will be used to work out what happened in its final moments.
An official from Egypt's Aviation Incidents Committee said the plane had undergone pre-flight checks but the pilot of flight 9268 had reported technical difficulties and planned an emergency landing at the nearest airport before losing contact with air traffic controllers.
Additional reporting by agencies
Register for free to continue reading
Registration is a free and easy way to support our truly independent journalism
By registering, you will also enjoy limited access to Premium articles, exclusive newsletters, commenting, and virtual events with our leading journalists
Already have an account? sign in
Register for free to continue reading
Registration is a free and easy way to support our truly independent journalism
By registering, you will also enjoy limited access to Premium articles, exclusive newsletters, commenting, and virtual events with our leading journalists
Already have an account? sign in
Join our new commenting forum
Join thought-provoking conversations, follow other Independent readers and see their replies