Egypt plane crash: Hotel workers 'may have hidden bomb inside Russian passengers' luggage'
Employees at the hotels used by the 224 people on board Metrojet flight 9268 are reportedly being questioned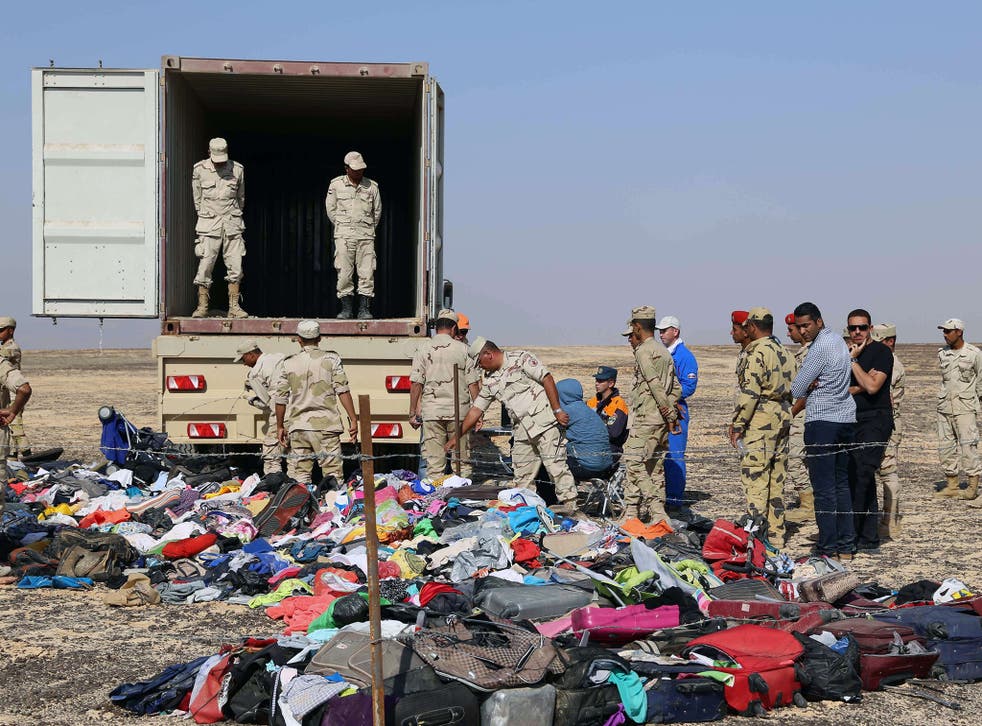 Egyptian police are reportedly exploring a new theory that hotel staff may have planted the bomb possibly used to down a Russian passenger plane in tourists' luggage.
Maids, porters and other hotel staff are being questioned and having their backgrounds checked for any extremist links, The Telegraph reported.
No suspects have been named following days of interviews with airport workers and with the Egyptian government "90 per cent sure" the plane exploded, police are looking for new leads.
UK 'checked Sharm security'
Thousands of holidaymakers remain stranded in Sharm el-Sheikh amid heightened security measures as investigations into the disaster on 31 October continue.
All 224 passengers and crew on board Metrojet flight 9268 died when it crashed in the Sinai Peninsula less than half an hour into its flight from the Egyptian resort to St Petersburg.
Extremist "chatter" intercepted by intelligence agencies indicated that a bomb was planted on board and the Prime Minister and Foreign Secretary have said a terrorist attack is the most likely cause of the disaster.
British investigators believe the bomb would have been put in the hold and suspicion initially turned to airport workers and baggage handlers, but now the possibility that luggage was tampered with is being examined.
Russian passenger plane crashes in Egypt

Show all 20
Isis' Egyptian affiliate, Wilayat Sinai, immediately claimed responsibility for the atrocity and released footage, which was initially dismissed as fake, claiming to show an explosion on the plane before it falls out the sky.
A written statement said jihadists were exacting revenge for Russia's intervention in Syria and militant leader Abu Osama al-Masri released an audio message last week claiming the bombing marked the one-year anniversary of the group's pledge of allegiance to Isis.
The Foreign Secretary, Philip Hammond, has said the thousands of British holidaymakers still stranded in Sharm el-Sheikh will be returned home by the end of this week.
Additional reporting by PA
Join our new commenting forum
Join thought-provoking conversations, follow other Independent readers and see their replies