Egypt's public prosecutor orders the assets of 14 Muslim Brotherhood leaders to be frozen
Meanwhile, Egypt's army chief says no group will be barred from participating in politics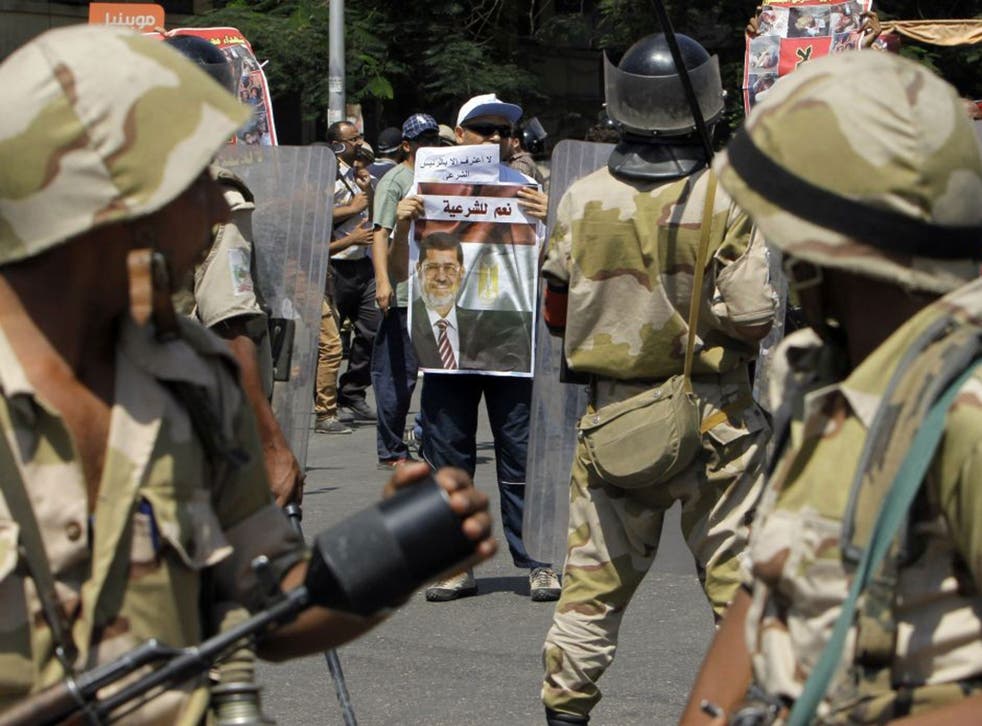 Egypt's public prosecutor has ordered the assets of 14 Muslim Brotherhood members, including its head Mohamed Badie, be frozen on Sunday, according to judicial sources.
His deputy, Khairat El-Shater, and the deputy head of the Brotherhood's political party, Essam El-Erian were believed to be included in these measures.
On the same day, Egypt's army chief Abdel Fattah al-Sisi spoke to say that no group would be barred from participating in politics.
In a speech, he also defended the army's decision to remove Mohamed Morsi from power, saying the deposed president had lost legitimacy because of mass demonstrations against him.
"Every political force without exception and without exclusion must realise that an opportunity is available for everyone in political life and no ideological movement is prevented from participating."
The US Deputy Secretary of State William Burns will meet members of the interim government in Egypt this week.
"In all these meetings, he will underscore U.S. support for the Egyptian people, an end to all violence, and a transition leading to an inclusive, democratically elected civilian government," the US State Department said in a brief statement.
They did not say whether he would meet with the Egyptian military, which toppled President Mohamed Mursi, or with Mursi's Muslim Brotherhood supporters.
Additional reporting by agencies
Register for free to continue reading
Registration is a free and easy way to support our truly independent journalism
By registering, you will also enjoy limited access to Premium articles, exclusive newsletters, commenting, and virtual events with our leading journalists
Already have an account? sign in
Register for free to continue reading
Registration is a free and easy way to support our truly independent journalism
By registering, you will also enjoy limited access to Premium articles, exclusive newsletters, commenting, and virtual events with our leading journalists
Already have an account? sign in
Join our new commenting forum
Join thought-provoking conversations, follow other Independent readers and see their replies