Egypt vows to hunt down gunmen in deadly border raid
Military sweep ordered after militants kill 16 troops, stealing army vehicles to get into Israel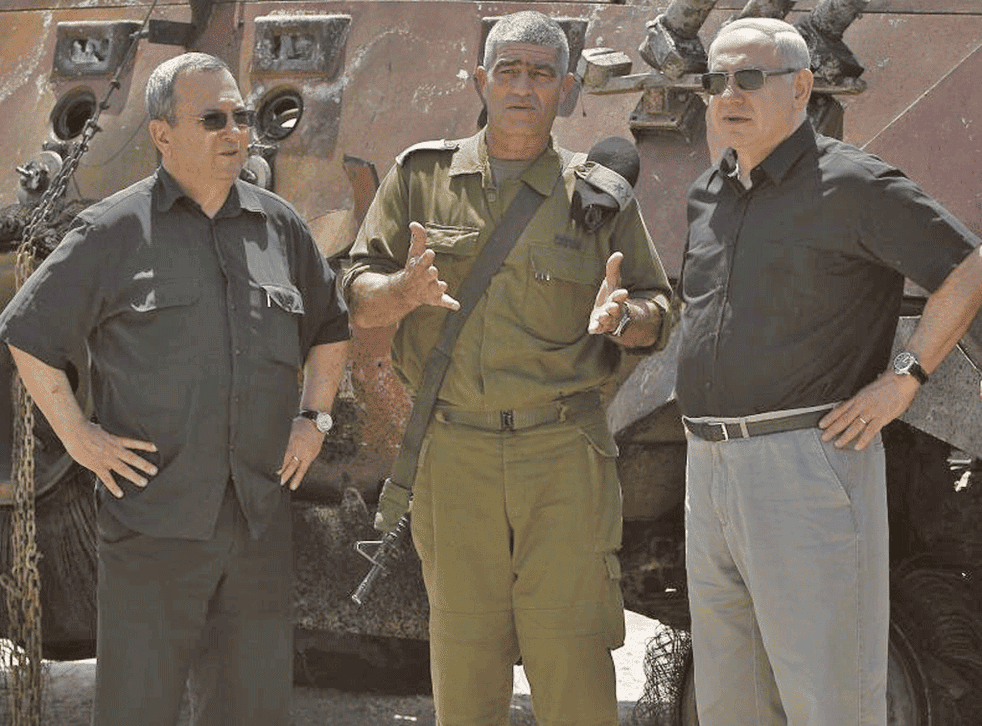 Egypt said it had deployed at least two helicopter gunships in northern Sinai to demonstrate its determination to hunt down the Islamist militants it believes killed 16 of its soldiers during a cross-border attack on Israel.
But it was unclear last night whether the aircraft heading for the coastal town of El-Arish – ahead of a military sweep of the area – would satisfy Israeli concerns that Egypt was not doing enough to contain the surge of violence in the Sinai Peninsula since deposed President Hosni Mubarak's fall last year.
On Sunday, in an operation described as "complex and highly sophisticated" by Israeli experts, the masked militants killed the 16 Egyptian soldiers at sundown as they began to break the Ramadan fast, then seized a pick-up truck and an armoured personnel carrier at the checkpoint. The gunmen, said to have been carrying explosives, sub-machine-guns and grenades, then drove towards the border. They blew up the truck next to the border fence before driving the armoured vehicle through the hole left by the explosion, reportedly getting into Israel. The Israeli military said it had received intelligence about an imminent raid and launched an air strike on the vehicle to avert an attack on Israeli communities in the area. Eight of the militants – said to be "global" jihadists significantly more extreme than the main Palestinian factions based in neighbouring Gaza – were then killed by Israeli forces in a 15-minute operation, which also included tanks and artillery. It was not immediately clear how specific Israel's intelligence was or whether it was also available to the Egyptian authorities.
Calling on Egypt to do more to prevent attacks in Sinai, Ehud Barak, Israel's Defence Minister, told a parliamentary committee yesterday: "We hope this will be a fitting wake up call for the Egyptians to take things in hand on their side more forcefully."
Visiting the scene, Prime Minister Benjamin Netanyahu said that while Egypt and Israel had a common interest in maintaining a "quiet" border, "when talking about the security of Israeli citizens, Israel must and will rely only on itself".
The killing of the soldiers at a border checkpoint poses a serious security challenge for Egypt's new Muslim Brotherhood President Mohammed Morsi, who ordered three days of mourning and told Egyptian state television after the incident that "this treason, this aggression and criminality cannot be appeased. Troops will totally control Sinai".
But then in a highly contradictory move, apparently intended for internal consumption, the Egyptian Muslim Brotherhood posted a claim on its website that the attack "can be attributed to Mossad [the Israeli foreign intelligence agency]".
While Egypt swiftly closed the crossing with Gaza, it was unclear whether the suspected Sinai Bedouin militants were augmented by others from Gaza, where extreme Salafist and other militants not linked to the main factions have been known to operate.
However, Hamas denounced "this awful crime".
Join our new commenting forum
Join thought-provoking conversations, follow other Independent readers and see their replies