EgyptAir flight MS804 crash: Pilot Mohamed Saeed Shaqeer had 'good reputation'
Mr Shaqeer, 36, had more than 6,000 hours of total flying time and has been described as a 'highly disciplined captain'
Katie Forster Comments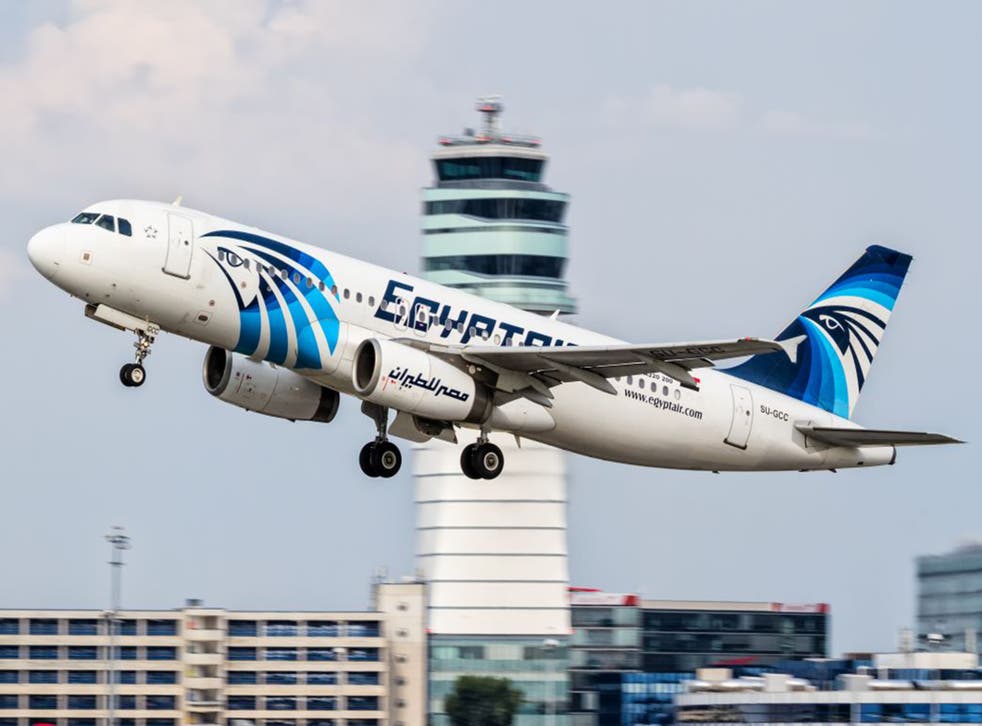 The pilot of the EgyptAir flight which crashed in the Mediterranean, Mohamed Saeed Shaqeer, has been described as a "highly disciplined captain" with a "good reputation".
Mr Shaqeer, 36, had more than 6,000 hours of total flying time, while his co-pilot Mohamed Ahmed Mamdouh, 24, had more than 2,700.
An Egyptian Interior Ministry official told the New York Times the men had no known political affiliations, and had passed their periodic background security checks.
A Cairo airport official described Mr Shaqeer as kind and responsible and called the suggestion that either of the pilots might have downed the plane "preposterous".
Both lived in Cairo, according to CNN.
"[Mr Shaqueer] is a very well trained, highly disciplined captain," EgyptAir Vice President Ahmed Adel said.
"He has a good reputation and was a good colleague of mine."
Mike Vivian, former head of operations at the UK's Civil Aviation Authority, told Radio 4's Today programme he thought the plane's sharp manoeuvres before disappearing from radar were more likely to be caused by a struggle in the cockpit than by a bomb.
"It looks highly unlikely that this was consistent with some sort of explosive device," he said.
"One's inclined to go towards the theory that there had been some interference in the aircraft and on the flight deck, with the control of the aircraft."
Mr Mamdouh's father works as a flight crew member for EgyptAir, according to the Daily Beast.
"He wanted to be a pilot since he was five," his childhood friend Omar Nasef said. "He was an unbelievable person, social."
In pictures: EgyptAir flight MS804 crash

Show all 10
His co-pilot's mother, Mona, is said to have passed away from cancer a few years ago.
"His mum put all her savings towards his education," Nasef said. "The academy and all that, and it's very expensive in Egypt. That was a big sacrifice."
"All that I know is that he loved flying," Nasef added. "That was his dream job and that's it."
Register for free to continue reading
Registration is a free and easy way to support our truly independent journalism
By registering, you will also enjoy limited access to Premium articles, exclusive newsletters, commenting, and virtual events with our leading journalists
Already have an account? sign in
Join our new commenting forum
Join thought-provoking conversations, follow other Independent readers and see their replies