EgyptAir Flight MS804: A history of incidents on the Egyptian flag carrier airline
There have been numerous fatal and non-fatal incidents over the past four decades
Matt Payton
Thursday 19 May 2016 11:10 Comments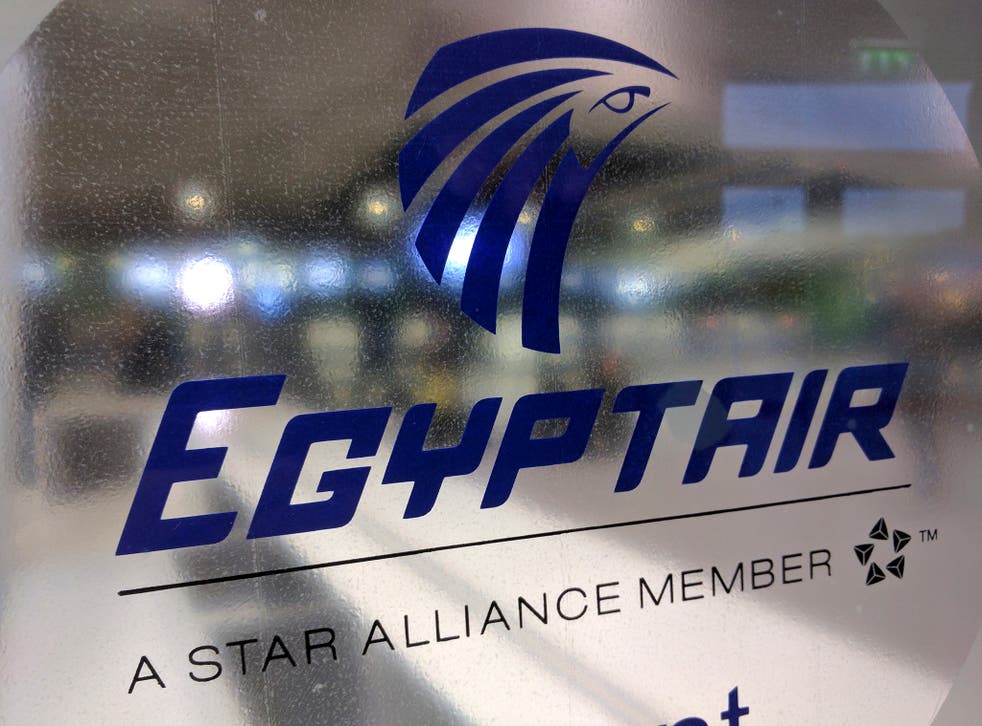 EgyptAir has been operating in the North African country for more than 84 years.
The airline has suffered a number of major fatal and non-fatal incidents involving hijacking, technical failures and pilot error.
EgyptAir flight MS804 live blog - follow the latest updates
Here are the most prominent incidents in the last 45 years:
March 1972 A flight from Cairo to Aden in South Yemen crashed into the Shamsan Mountains on approach to Aden killing all 30 onboard.
August 1976 A Cairo to Luxor flight was hijacked by three armed gunmen and had to be stormed by commandos.
December 1976 A flight flying from Cairo to Don Mueang International Airportn Bangkok crashed into an industrial complex in the Thai capital. All 52 onboard and 19 on the ground were killed in the crash. Pilot error was determined the cause.
October 1982 A flight from Cairo to Geneva landed 50m before the runway, bounced, slid off the left hand side of the runway, turned 270 degrees and lost its right wing. None of 182 people on board were killed but the plane was beyond repair.
November 1985 An Athens bound jet was stormed by Egyptian forces at Malta airport after three armed hijackers executed five hostages when local authorities refused to refuel the aircraft.
October 1993 A flight to Yemen was hijacked by an attacker with a large knife. He was arrested on landing.
In pictures: EgyptAir flight MS804 crash

Show all 10
March 1996 An Egyptian man and his teenage son hijacked a flight from Luxor. They claimed they had explosives and the plane was diverted to Libya, where they claimed they had a message from God for Libyan leader Muammar Gaddafi.
October 1999 A flight from Los Angeles to Cairo via stopover at New York's JFK airport crashed into the Atlantic Ocean 60 miles off the US coast. All 217 people onboard were killed. An investigation found the crash was deliberately caused by the relief first officer for unknown reasons.
May 2000 A man brandishing a jar of hair gel claimed he had a bomb and demanded to be taken to Afghanistan. The crew of the Aswan-bound internal flight over-powered the attacker after he attempted to storm the cockpit.
EgyptAir flight MS804 - What we know so far
May 2002 A flight from Cairo to Tunis crashed into a hill near the Tunis-Carthage International airport in sandstorm conditions. 14 of the 56 people onboard were killed. Faulty software was blamed for the crash
October 2009 A Sudanese man pulled a knife on a female flight attendant and was overpowered by two security officials on a flight from Istanbul to Cairo.
July 2011 A flight from Cairo to Jeddah in Saudi Arabia suffered a fire in the cockpit wile on the ground in Cairo. Seven people of the 317 passengers and crew on board were injured and the aircraft was damaged beyond repair.
March 2016 An internal flight from Alexandria to Cairo was hijacked and made an emergency landing at Larnaca International Airport in Cyprus. The hijacker, thought to be armed with an explosive belt. The belt was found to be made of mobile phones instead. Everyone on board escaped unharmed
Register for free to continue reading
Registration is a free and easy way to support our truly independent journalism
By registering, you will also enjoy limited access to Premium articles, exclusive newsletters, commenting, and virtual events with our leading journalists
Already have an account? sign in
Join our new commenting forum
Join thought-provoking conversations, follow other Independent readers and see their replies