Ruling by fear: Egyptian government 'disappears' 1,840 people in just 12 months
Rights groups in Egypt claim that since March 2015, enforced disappearance has become the government's unofficial security policy
Robert Trafford
,
Mays Ramadhani
Thursday 10 March 2016 19:57 Comments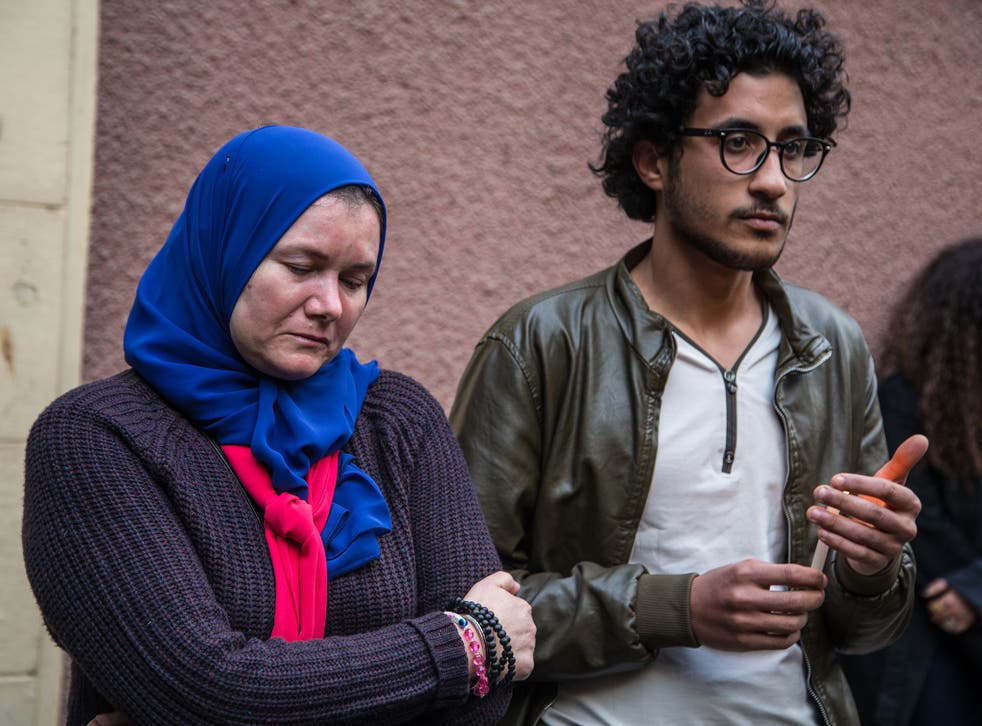 "I was asleep when they came," says Nour Khalil, a 22-year-old lawyer and activist. "I woke up to one of them pulling away my bed sheet and pointing a gun in my face. I was handcuffed and blindfolded immediately. I was put into solitary confinement for four days."
Egypt's Homeland Security forces battered down the door of the family home in Gharbiyah, north of Cairo. Taken into custody that night in May last year was Mr Khalil, his brother, Islam, and his father, Alsaid. As the family were in custody, Mr Khalil says security officials investigated every detail of his life: his friends, his relationships, "everything... all without a warrant, a lawyer or any charges. I had no rights".
Mr Khalil's case is one of thousands of claimed "enforced disappearances", the state-sanctioned detention and abduction of people, along with a refusal to acknowledge their whereabouts or fate. Yesterday, the European Parliament unanimously passed a resolution to act against Egypt for its "large-scale campaign of arbitrary detention", which by conservative estimates has left over 22,000 people in pre-trial incarceration. The motion acknowledges that a "long list of enforced disappearances have occurred in Egypt since June 2013".
Rights groups in Egypt claim that since Magdy Abdel Ghaffar was appointed Interior Minister in March 2015, enforced disappearance has become unofficial security policy of President Abdel Fattah al-Sisi's military government in response to economic instability and an Islamist insurgency in the Sinai.
The Egyptian Co-ordination for Rights and Freedoms claims to have recorded 1,840 cases of enforced disappearance in 2015. A report by the Nadeem Centre, which provides rehabilitation for victims of state violence, identified 66 disappearances in January. The European Parliament motion recognises the Nadeem Centre's role in the "provision of information on torture, killings and the worst abuses in detention", and criticises the Egyptian authorities' recent move to close the centre on "false accusations pertaining to health violations".
Reports of widespread enforced disappearance is testament to the growing influence of the military, which reaches across the judiciary, security and intelligence services. Activists claim that with "carte blanche to discourage dissent" in the struggle for stability, security services prey on citizens with impunity.
Human rights attacks around the world

Show all 10
However, Mr Ghaffar claimed there had been "not even a single case" of enforced disappearance. Those who disagree are "jumping to false conclusions", Mr Ghaffar said in January, claiming that "we are 90 million citizens – the disappearance of 200 is normal." The Egyptian government was unavailable for further comment this week.
Four days after his abduction, with no evidence linking him to any crime, Mr Khalil and his father were released. His brother was transferred to the headquarters of Homeland Security in Lazoghly Square, Cairo. "Since the moment I entered, I witnessed nothing but the violation of my humanity," Islam wrote in a letter smuggled from prison. He describes electrocutions, beatings, and spending hours in stress positions. Blindfolded from the moment they enter until the moment they leave, most of Egypt's disappeared will pass through Lazoghly.
Confessions are extracted, allegedly through torture. This is denied by the authorities. "From the first day," Islam Khalil wrote, "they were asking me about people I've never met, insisting I knew them. Sometimes, when I got tired of the torture, I told them I was ready to say everything they want me to say."
The atmosphere of repression extends to universities. Islam Atito was a student at Cairo's Ain Shams University when, during an exam in May 2015, a man claiming to be a university official demanded to meet him afterward. Mr Atito was later seen running through the university with two men in pursuit, before being bundled into a car.
The following morning, an Interior Ministry statement declared Mr Atito had been a terrorist, and died in a shootout with police. His body was found on a suburban roadside, he had been shot repeatedly.
The last time Ashraf Shehata was seen alive was in the lobby of the private school he had founded in western Cairo on 13 January, 2014. The school was almost deserted except for Mr Shehata and a few colleagues. His phone rang as they entered the building, he stepped outside to take the call and never returned. "There were no investigations," said Mr Shehata's wife, Maha Mekkawy.
She spoke to the station chief at the local branch of Homeland Security. "He told me: 'Maybe he is travelling; doesn't he have a passport?' That was the moment I realised… [my husband] had lost his national ID card and was carrying his passport on the day he disappeared."
Ms Mekkawy believes her husband was abducted after a dispute with a colleague with military connections. She claims she was given a letter by officials which insisted he was "out of the country". Later, officials told her "you're never going to get an answer".
When Islam Khalil appeared in court in September, weak and in the clothes he was wearing three months before, a judge was reportedly told he had been arrested the previous day. "My brother was a victim of enforced disappearance for 121 days," says Nour Khalil. "But the day he appeared in court, he was no longer a victim, but a criminal – with multiple charges against him."
"The failure of public prosecution to seriously investigate these cases," said Joe Stork, Middle East and North Africa deputy director of Human Rights Watch, "reinforces the near absolute impunity that security forces have enjoyed under President Sisi."
The danger is no longer limited to Egyptian nationals. The European Parliament's debate yesterday was prompted by the murder in January of Italian academic Giulio Regeni, whose tortured body was found by a road.
Islam Khalil has been on hunger strike since early February. He may die in custody. Campaigners say that as long as the military administration struggles to contain Islamist insurgents in Sinai and reverse the economic downturn, their security services will continue to detain and brutalise citizens in the name of stability.
Register for free to continue reading
Registration is a free and easy way to support our truly independent journalism
By registering, you will also enjoy limited access to Premium articles, exclusive newsletters, commenting, and virtual events with our leading journalists
Already have an account? sign in
Join our new commenting forum
Join thought-provoking conversations, follow other Independent readers and see their replies