Egyptian television station suspends eight female presenters 'for being overweight'
Women's rights groups call the move 'violence against women' - but say it would have been acceptable to suspend the anchors for wearing too much make-up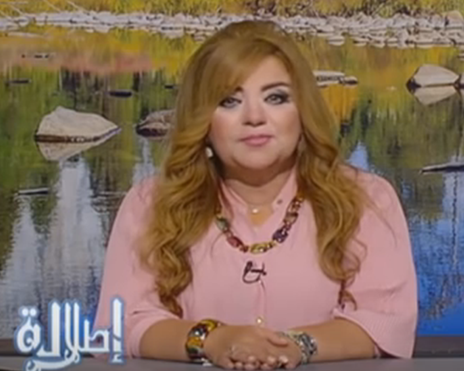 Egypt's state broadcaster has suspended eight female television presenters because it says they are overweight.
The Egyptian Radio and Television Union (ERTU) gave the women one month to lose weight and said they could return to work when they had an "appropriate appearance", local media reported.
Only female anchors were removed from their posts, leading women's rights groups to condemn the move as sexist.
The Women's Centre for Guidance and Legal Awareness said suspending the women on the basis of their weight "violates the constitution" and was a form of violence against women. In a Facebook post, the organisation called on the ERTU to apologise and reverse the decision.
The ERTU told local media the decision would not be reversed, but that the women would continue to be paid while they were suspended.
Khadija Khattab, one of the presenters told to go on a diet, told Saudi newspaper Al Watan that the situation was humiliating and scandalous. She said she wanted people to watch her most recent TV appearances and judge if she was fat, and whether she deserved to be prevented from working.
Another presenter told local media the situation had upset her family and should have been dealt with internally, without the public finding out.
Safaa Hegazy, a former news anchor, was appointed head of the ERTU in April and vowed to overhaul the state broadcaster, which is perceived as dowdy and has struggled to compete with international satellite channels that employ younger hosts.
Egyptian media commentators were split on whether or not the suspensions were a good idea.
World news in pictures
Show all 50
Fatma al-Sharawi, a journalist at a state-owned newspaper, said she thought the policy ought to be applied to all local TV stations and the BBC reported that one female Twitter user described Ms Hegazy as a "strong woman" for making the decision.
But women's rights group disagree.
"Judging anybody on the basis of his or her body weight is not the right criterion," said Eman Beibers, chairwoman of the Cairo-based Association for the Development and Enhancement of Women.
"Our problem is that we judge people by appearance rather than performance and content. I'd have appreciated the suspension decision if those presenters were suspended because they did their job badly or appeared with excessive make-up.
"It does not matter if the presenter is fat or thin as long as he or she does not use nasty words on the air and knows well how to deal with guests," Ms Beibers told Gulf News.
"We have Oprah Winfrey as a successful example," she said, referring to the famous American talk show host.
Join our commenting forum
Join thought-provoking conversations, follow other Independent readers and see their replies