Elephant poachers kill three rangers at a wildlife park in the Democratic Republic of Congo
The ivory trade is driven mainly by demand from the US and Asian countries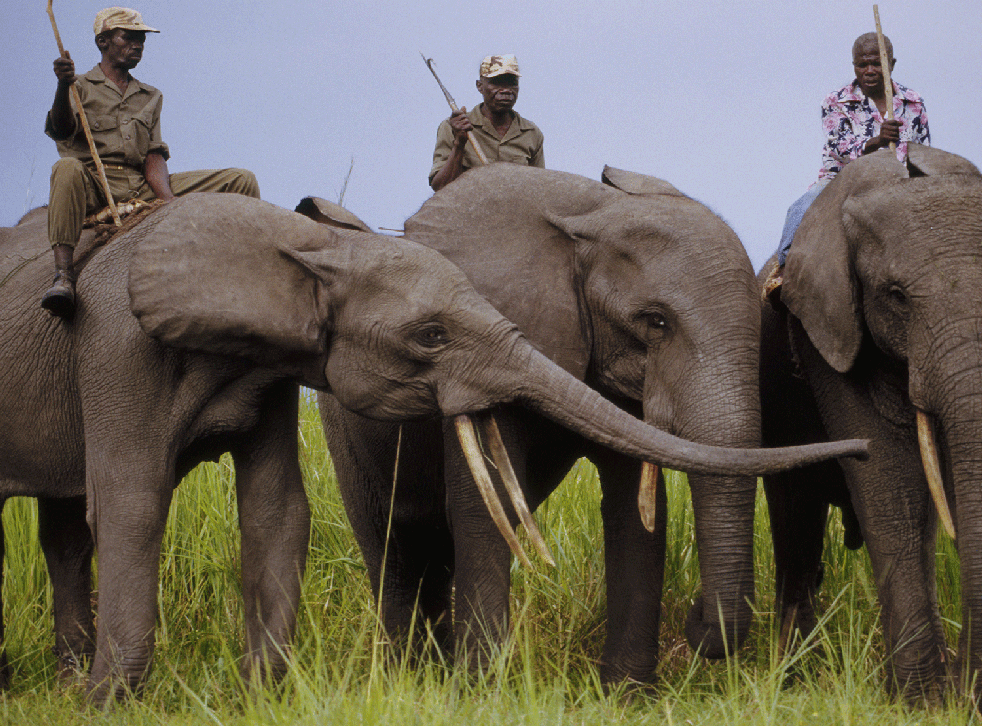 Elephant poachers have killed three rangers in a wildlife park in the Democratic Republic of Congo.
Two other people were wounded at Garamba wildlife park including the Swedish park manager in the attack on Saturday, environmental officials have said.
One of the rangers was found dead near the site, according to African Parks, which manages the UNESCO world heritage site.
US forces operating in the area evacuated the others, but two of them died of their injuries a day later at a military base in neighbouring Central African Republic. The survivors are in a stable condition.
Peter Fearnhead, chief executive of African Parks, said: "Rangers put their lives on the line each and every day, and are under real siege in Garamba protecting elephants from heavily incentivised and militarised poaching gangs."
It is not the first time officials have been killed in the Garamba wildlife park in the far north-east of the country.
Armed poachers also killed three Congolese soldiers and five guards from the state wildlife authority in three separate incidents in 2015.
"The big herds for which the park is famous makes it an ongoing target for well-organised, well-armed and well-equipped poaching groups," African Parks has said in a previous statement to AFP.
With US and Asian countries the predominant purchasers of ivory globally, Africa's elephant population is estimated to have dwindled by 60 per cent over the past decade.
About 30,000 elephants are poached each year, say campaigners.
US and UN forces have been operating as supposed peacekeepers in the central African country since at least 1960.
The country has been in turmoil since being colonised by King Leopold of Belgium in the 1870s, under whom millions of Congolese people were murdered.
Since 1996 Congolese Civil Wars have seen milions more killed, displaced and raped as various factions have fought for control of Africa's second largest country.
Additional reporting from Reuters
Register for free to continue reading
Registration is a free and easy way to support our truly independent journalism
By registering, you will also enjoy limited access to Premium articles, exclusive newsletters, commenting, and virtual events with our leading journalists
Already have an account? sign in
Register for free to continue reading
Registration is a free and easy way to support our truly independent journalism
By registering, you will also enjoy limited access to Premium articles, exclusive newsletters, commenting, and virtual events with our leading journalists
Already have an account? sign in
Join our new commenting forum
Join thought-provoking conversations, follow other Independent readers and see their replies