Elephant tramples security guard to death at mine outside Kruger National Park as he keeps watch for roaming lions
Worker believed to have been killed by animal after leaving guard room to investigate noises during night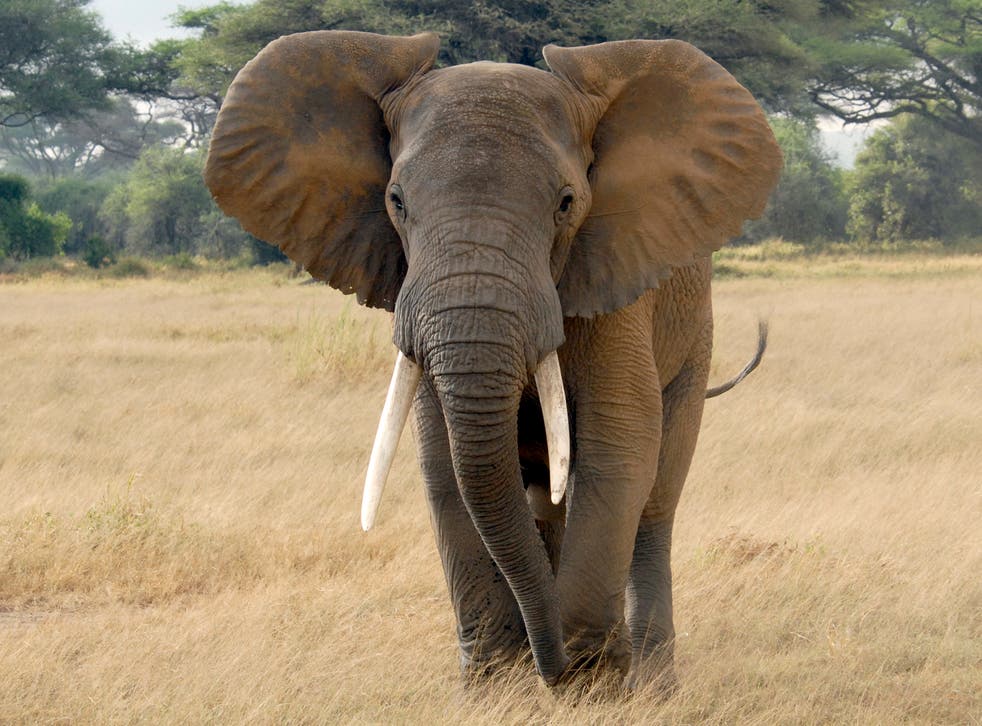 A security guard was trampled to death by an elephant as he kept watch for roaming lions in South Africa.
Eric Kgatla, 45, had been on patrol at Foskor Mine in the town of Phalaborwa, Limpopo province, when he came across the animal in the darkness.
He and his colleagues had been on full alert on Friday evening after a pride of lions was seen roaming near the mine earlier that day.
Mr Kgatla left his guard hut after hearing noises on Friday night. Another security guard found his body at around 4am on Saturday.
Mine spokesperson Frans Mkhondo told News24: "The other security [guard] heard sounds of an elephant, he went out to inspect the sound and upon arrival he found an elephant outside the guard house."
Wildlife of the world

Show all 19
"He phoned for help for the other security guard. When security arrived, the elephant had disappeared and they found the deceased dead behind the guard house. He was trampled to death.
"Our premises are adjacent to the Kruger National Park, so animals do break the fence and move into our area."
The incident came just a day after Limpopo provincial government warned the public and mine workers that 14 lions had escaped Kruger National Park.
However it later revealed the lions were not from the park, and had in fact been living in areas surrounding the mine for some time.
Support free-thinking journalism and attend Independent events
The government added that the park could not take the animals in because they could clash with existing prides in established territories.
The department for economic development, environment and tourism confirmed the lions had been returned to their usual pride location on Saturday evening.
News of the lions' escape came just days after a leopard at the park killed a toddler.
The big cat had entered the living quarters at Malelane Technical Service and killed the 30-month-old boy, who was the son of staff a member.
He was rushed to Shongwe hospital by relatives but died from his injuries.
The leopard was later found and shot dead.
The park said in a statement at the time: "In parks like the KNP predators do interact with tourists and staff and at times it may result in species like leopard getting habituated to people and losing their fear. The change in natural behaviour can then lead to unfortunate incidents such as this.
"These events are very rare occurrences but always tragic when they do occur."
Register for free to continue reading
Registration is a free and easy way to support our truly independent journalism
By registering, you will also enjoy limited access to Premium articles, exclusive newsletters, commenting, and virtual events with our leading journalists
Already have an account? sign in
Register for free to continue reading
Registration is a free and easy way to support our truly independent journalism
By registering, you will also enjoy limited access to Premium articles, exclusive newsletters, commenting, and virtual events with our leading journalists
Already have an account? sign in
Join our new commenting forum
Join thought-provoking conversations, follow other Independent readers and see their replies