Enforcer for Islamist rule in Timbuktu captured by Malian Tuareg rebels after French air strikes pound insurgent camps
Rebel accused of atrocities captured with leader of terror group
John Lichfield
Monday 04 February 2013 21:01 Comments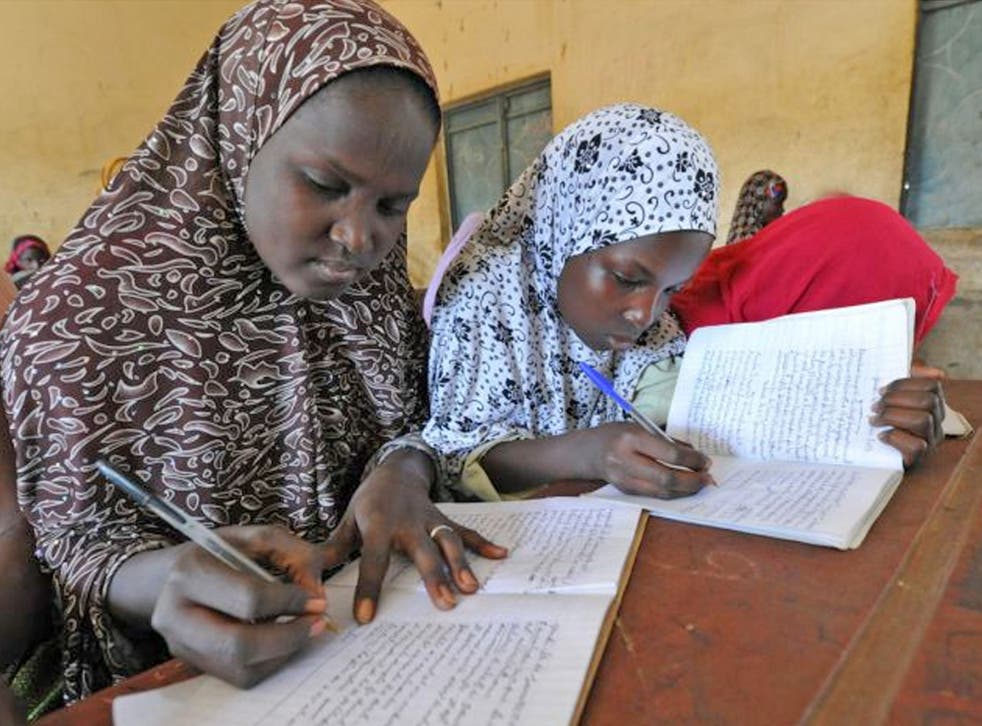 Two senior Islamist leaders were reported to have been captured today as they fled French bombardments of rebel bases in the mountains of northern Mali.
The two men, including a law-enforcer who allegedly ordered amputations and whippings in Timbuktu, were seized by a non-Islamist armed group near the Algerian border.
Up to 40 French warplanes, some flying direct from France, have been pounding rebel bases and supply dumps in the deserts and mountains of the far north of Mali in the past two days.
The French Foreign Minister, Laurent Fabius, said that the objective was to "destroy their support bases, their depots because … they can only stay there in the long term if they have the means to sustain themselves".
The situation is complicated by the fact that seven French hostages, seized in recent years in Mali and surrounding countries, are believed to be held by the Islamist insurgents in the Adrar des Ifoghas mountains in the far north-eastern corner of the country. Any attempt by French special forces to follow up the air strikes could endanger the lives of the hostages.
A further complication is that the largest town in the far north of Mali, Kidal, remains at least partially in the hands of two separatist Tuareg groups who have split from the Islamist fighters.
One of these groups, the MNLA (Mouvement national pour la Libération d'Azawad) claimed to have captured the two Islamist leaders in an attack on a fleeing convoy and to have handed them over to local authorities in Kidal.
They were named as Mohamed Moussa Ag Mohamed, third in command of the Ansar Dine movement and the former sharia law enforcer in Timbuktu, and Oumeini Ould Baba Akhmed, of the al-Qa'ida affiliated Movement for Unity and Jihad in West Africa (Mujao).
As the French intervention enters its fourth week, both government and opposition figures in France have warned that the Islamist rebels are far from defeated despite the rapid advances of French and Malian troops since early January.
The former centre-right Prime Minister and Foreign Minister, Alain Juppé, said: "Victory is not assured. We have not wiped out the terrorists … They can come back. We are entering a second phase of guerrilla warfare and terrorist attacks."
Two civilians were reported by the UN to have been killed after stepping on a landmine planted by the insurgents. Four Malian soldiers died in a similar incident last week.
France hopes to remove some of its 3,500 ground troops as soon as possible and hand over to the Malian army and a force of up to 8,000 soldiers from neighbouring African nations. "Withdrawal could happen very quickly," Mr Fabius said. "We're working towards it because we have no desire to stay [in Mali] for the long-term."
In Kidal, however, the two Tuareg separatist groups controlling the town have warned that they fear a "bloodbath" if Malian or West African soldiers enter what is an almost entirely Tuareg and Arab community. Paris and Bamako appear to have taken heed of this warning. French special forces seized the airport at Kidal last Wednesday but have not yet taken control of the town.
No French or foreign journalists have been allowed near Kidal and the situation is uncertain. According to French media reports, there have been fire-fights in recent days between French troops and scattered Islamist guerrillas close to the town. According to another report, some French special forces and troops from Chad – ethnically closer to the inhabitants – have entered Kidal.
President François Hollande was greeted as a national hero when he visited Bamako and Timbuktu at the weekend.
He said that French intervention was a "repayment of the debt" to Malian troops who fought for France in two world wars.
Timeline: the fight for Mali
10 January 2013 Islamists capture Konna, the furthest south they have ventured since taking control of northern Mali's main cities following a coup in the capital, Bamako, in March 2012. Mali's interim President appeals for French intervention.
11 January France launches first air strikes on Konna, and claims it has pushed rebels out of the town.
13 January Further strikes on the rebel-held towns of Kidal and Gao.
14 January Islamists seize Diabaly, a town even further south than Konna.
15 January French troops launch first ground assault against rebels.
17 January Malian troops recapture Konna.
20 January French and Malian troops push north to Niono and Sevare. French Defence Minister Jean-Yves Le Drian vows the "total reconquest" of Mali.
22 January French and Malian troops announce they have recaptured Diabaly, and announce recapture of Gao four days later.
28 January Malians cheer as French troops announce they have recaptured Timbuktu.
30 January France declares the intervention a "success" as French troops try to secure Kidal, the last rebel stronghold in northern Mali.
2 February French President François Hollande visits Timbuktu.
4 February Kidal remains in rebel Tuareg hands.
Register for free to continue reading
Registration is a free and easy way to support our truly independent journalism
By registering, you will also enjoy limited access to Premium articles, exclusive newsletters, commenting, and virtual events with our leading journalists
Already have an account? sign in
Join our new commenting forum
Join thought-provoking conversations, follow other Independent readers and see their replies