Ethiopian opposition leader testifies to EU over lack of political freedoms – and is immediately arrested upon his return
European politicians 'shocked' by arrest of Merera Gudina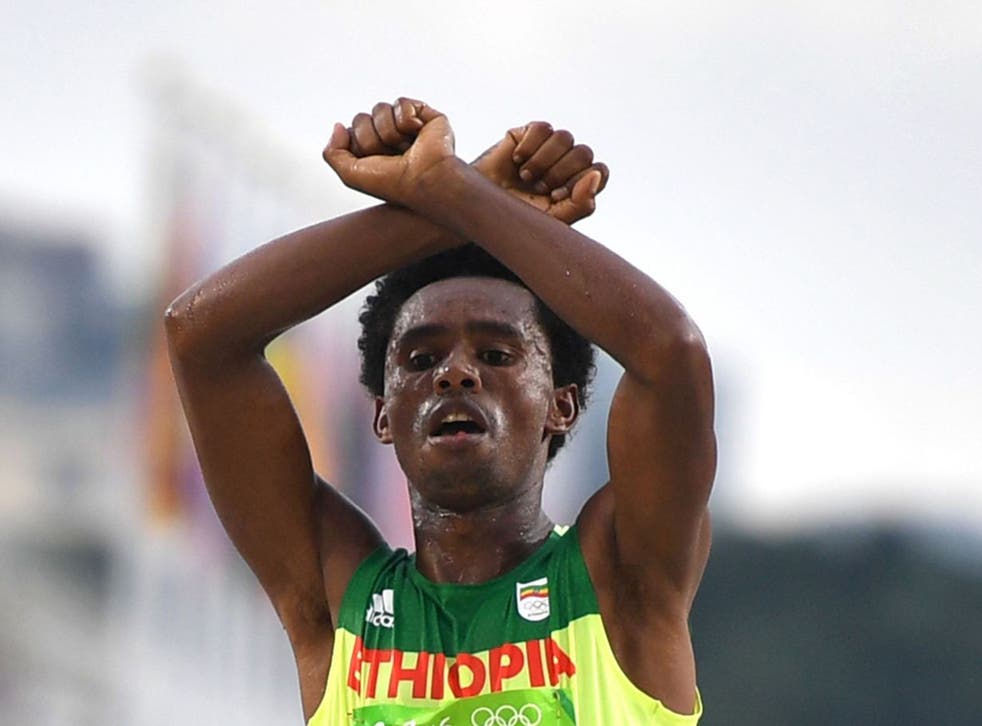 An opposition leader from Ethiopia's Oromo ethnic group has been arrested by the authorities after returning from a trip to Europe to discuss his country's crackdown on political freedoms.
Merera Gudina is the leader of the Oromo People's Congress, and met with members of the European Parliament in Brussels on Wednesday.
Ethiopia's Oromiya region has been the centre of protests for more than a year, with the Oromo people angry at alleged land grabs, brutal police responses and a lack of political recognition by the government in Addis Ababa.
And the unrest has led the government to declare a six-month state of emergency, which was violated when Mr Gudina left the country for Brussels.
A government secretariat, chaired by the prime minister and in charge of implementing emergency rule, said Mr Gudina violated guidelines "by making contact with terrorist groups".
"Given this violation, Merera is in custody and an investigation is currently taking place," the Amharic-language statement said.
Gebru Gebremariam, of the Oromo Federalist Congress, told Reuters: "Merera arrived in Addis Ababa on Wednesday morning from a trip to Brussels, where he met members of the European Parliament.
"Police arrested him in his house the same day in the evening. We haven't been given reasons behind his arrest."
The MEP Ana Gomes said Mr Gudina appeared at the hearing alongside exiled opposition leader Berhanu Nega and the marathon runner Feyisa Lilesa, who staged a protest against the treatment of the Oromo people at the Rio Olympics.
She said reports that Mr Gudina was allegedly "beaten and physically abused" upon his arrest were "appalling", and called on the EU to intervene, tweeting: "What is the problem in Ethiopia?"
Rights groups say more than 500 people have been killed since last year in protests, though clashes between police and demonstrators have subsided during the state of emergency.
The opposition says foreign firms have been leased land in Oromiya that rightfully belongs to locals, and was seized for little or no compensation. Foreign-owned businesses have been attacked during the unrest.
The Ethiopian government denies the accusations of illegally taking land or imposing political restrictions, as well as the numbers reported to have died. It considers the state of emergency a success, saying day-to-day life in the country has been normalised in the two months it has been in force.
Join our new commenting forum
Join thought-provoking conversations, follow other Independent readers and see their replies