Ethiopian security forces 'kill 140 protesters' over land dispute
Human Rights Watch has accused the Ethiopian capital of killing anti-goverment protesters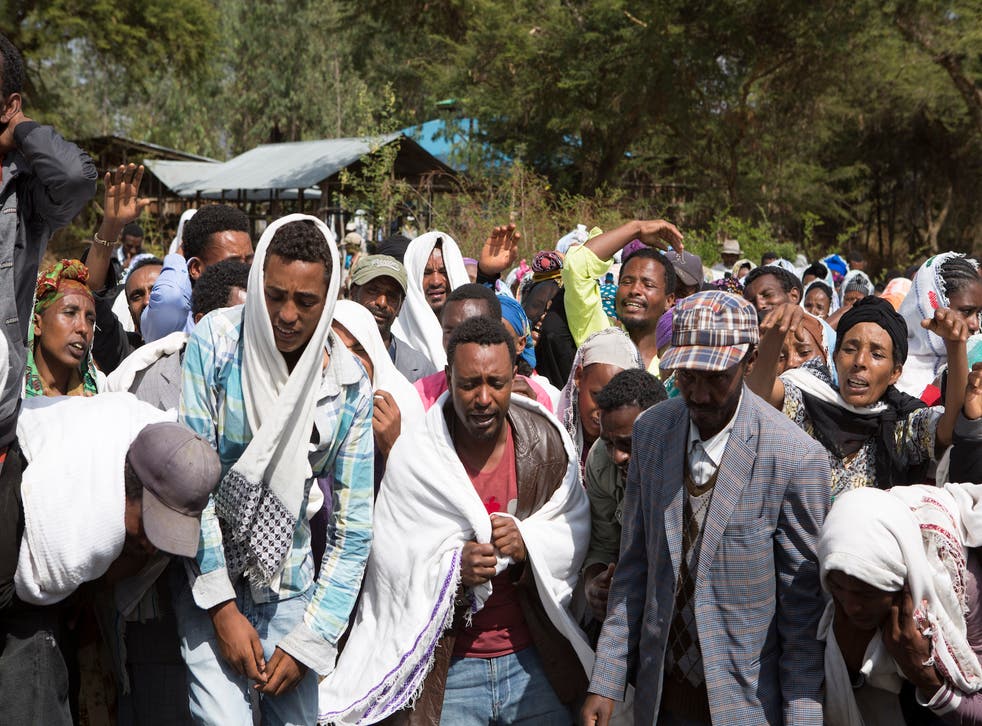 A US-based human rights organisation has accused the Ethiopian government of killing 140 protesters over a land dispute.
"Security forces have killed at least 140 protesters and injured many more, according to activists, in what may be the biggest crisis to hit Ethiopia since the 2005 election violence," writes Felix Horne, a Human Rights Watch researcher.
Mass anti-government protests have erupted across Oromia, Ethiopia's largest region, disputing the capital's plan to expand its control. Demonstrators fear that local farmers will be displaced.
However, the administration has accused the protesters of having strong links to terror groups in the region, BBC reports.
Mr Horne also said that prominent locals have been targeted by the government including Bekele Gerba, deputy chairman of the Oromo Federalist Congress (OFC), the region's largest registered political party.
"He was first taken to the notorious Maekalawi prison, where torture and other ill-treatment are routine. The 54-year-old foreign language professor was reportedly hospitalized shortly after his arrest but his whereabouts are now unknown, raising concerns of an enforced disappearance," he writes, noting that several other senior officials and journalists.
The frustration of the protests have been rooted in angers over a lack of political and economic inclusion, according to the BBC.
The Oromia are currently the reigion's largest ethnic group with 25 million people out of nearly 75 million residents.
Join our new commenting forum
Join thought-provoking conversations, follow other Independent readers and see their replies