Father defends use of FGM despite death of his 10-year-old daughter
Man believes girl was 'taken by Allah' and hits back at criticism of practice
Tom Barnes
Monday 23 July 2018 20:01 Comments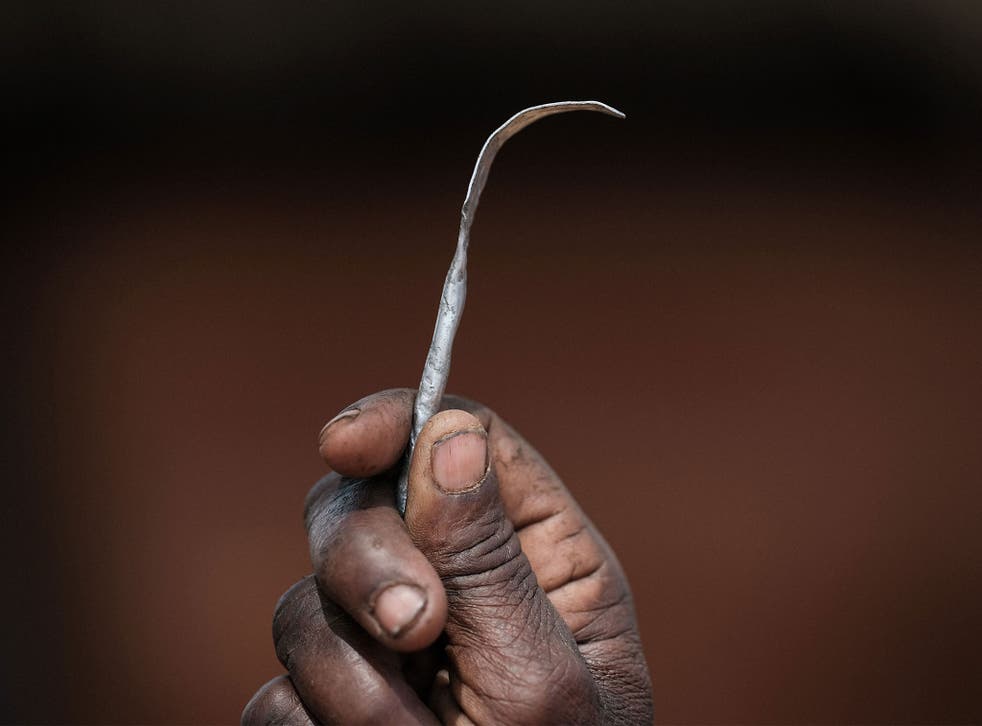 The father of a 10-year-old girl who died after undergoing female genital mutilation (FGM) in Somalia had defended the practice, saying he is "content" the procedure remains widespread.
Deeqa Dahir Nuur is understood to have been killed by blood loss several days after being subjected to FGM in the village of Olol in Galmudug state.
Her death has sparked anger from campaigners in Somalia, where Unicef estimates up to 98 per cent of women between 15 and 49 have had the procedure performed on them.
However, the girl's father, Dahir Nuur, said while he accepts his daughter died due to the practice, he believes she was "taken by Allah."
"The people in the area are content with it [FGM], her mother consented to it," he told Voice of America.
"We have seen the effects but it's a culture in the country we live in."
Mr Nuur added that he held no one responsible for his daughter's death.
But, Hawa Aden Mohamed, director of the Galkayo Education Center for Peace and Development (GECPD), a local women's rights group, criticised the procedure on the girl.
"The circumciser is suspected to have cut an important vein in the course of the operation," she said.
"The woman who performed the operation has not been arrested but even if she was, there is no law that would ensure she is punished for the act.
"This is just one among many cases happening on a daily basis across Somalia."
An estimated 200 million women and girls across the globe are thought to have undergone FGM according to United Nations figures.
Operation Limelight: The FGM unit operating in Heathrow Airport to intercept families taking their children to be mutiliated
The practice usually involves the partial removal of the female genitalia and can cause a variety of serious health problems.
Health experts say FGM can cause fatal childbirth complications later in life.
In some cases, girls can bleed to death or die from infections following the procedure, although it is hidden within communities and rarely reported.
Somalia, an east African country troubled by decades of civil war, has the world's highest rate of FGM.
Its constitution prohibits the practice, but efforts to pass legislation to punish offenders have been stalled by parliamentarians afraid of losing powerful Muslim vote banks who support FGM and view it as a part of their tradition.
Additional reporting by Reuters
Register for free to continue reading
Registration is a free and easy way to support our truly independent journalism
By registering, you will also enjoy limited access to Premium articles, exclusive newsletters, commenting, and virtual events with our leading journalists
Already have an account? sign in
Join our new commenting forum
Join thought-provoking conversations, follow other Independent readers and see their replies