Final Ebola patient discharged in Sierra Leone as countdown begins to country being declared free of disease
Adama Sankoh contracted the illness after her son died from it
Clarence Roy-Macaula
Tuesday 25 August 2015 11:05 Comments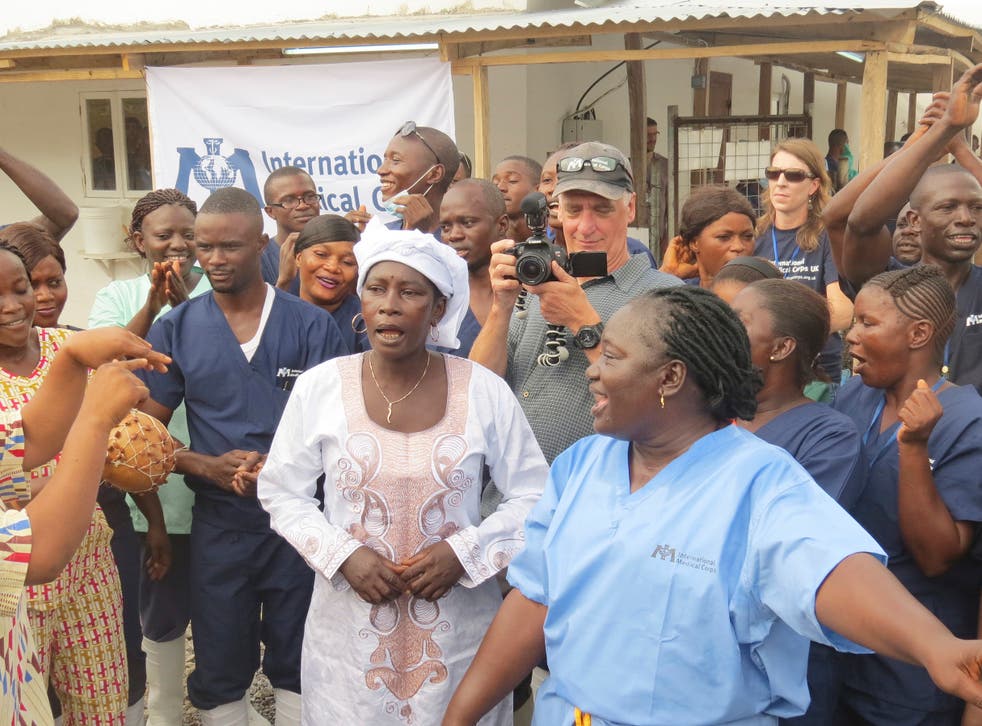 The final Ebola patient has been released from hospital in Sierra Leone – beginning a 42-day countdown to the country being declared free of the virus that has killed nearly 4,000 people here.
Adama Sankoh, who contracted Ebola after her son died from the disease late last month, was discharged and presented with a certificate President Ernest Bai Koroma.
"The Ebola fight is not yet over - go and tell members of your community that," the president said. "Go back to your community and continue to live life as you used to."
Sankoh, whose 23-year-old son contracted Ebola in the capital, Freetown, before traveling to his home village, thanked everyone who provided her care during her illness. She also vowed to be the last person infected in Sierra Leone with the virus.
"Although my child died of Ebola I am very happy that I have survived today," she said upon leaving the Ebola treatment centre in Mateneh village on the outskirts of Makeni, the president's hometown.
If Sierra Leone is declared free of transmission of the Ebola virus it would leave just one country with the disease - Guinea - after an epidemic that has killed more than 11,200 people since late 2013.
But first Sierra Leone must go 42 days - equal to two incubation periods of 21 days - without another Ebola case in order for the World Health Organization to make such a declaration. It's a benchmark that Liberia reached in May only to then experience a brief reappearance of cases.
AP
Register for free to continue reading
Registration is a free and easy way to support our truly independent journalism
By registering, you will also enjoy limited access to Premium articles, exclusive newsletters, commenting, and virtual events with our leading journalists
Already have an account? sign in
Join our new commenting forum
Join thought-provoking conversations, follow other Independent readers and see their replies