Footage of two lions hunting a kudu in Kruger National Park goes viral
The two lions chased the kudu onto the road before devouring its prey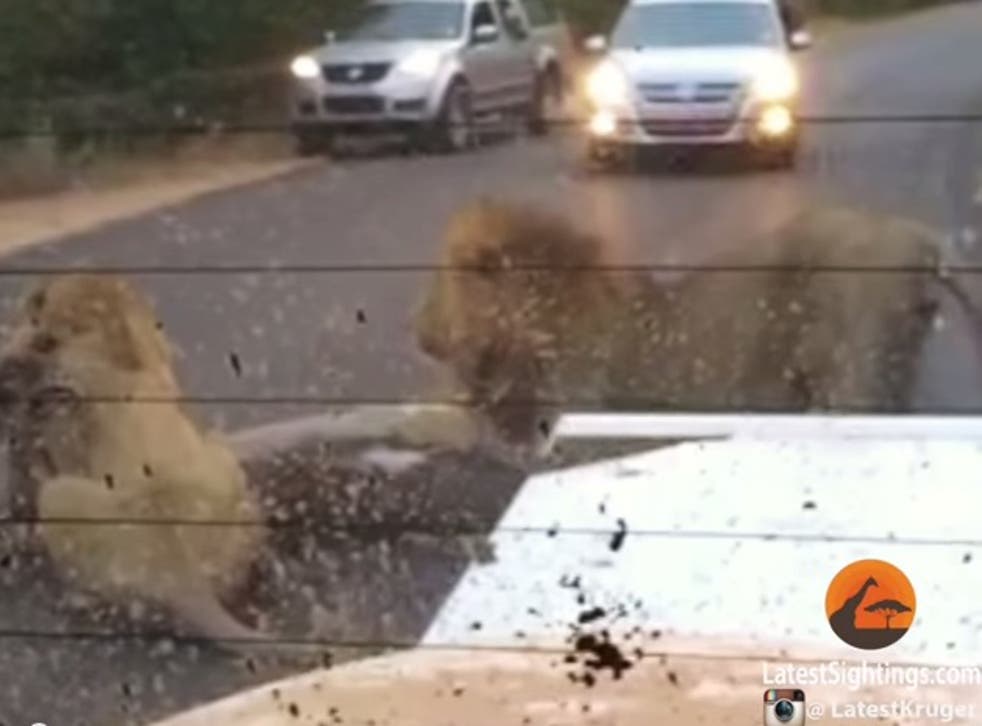 Kruger National Park is a great site to view nature at work. We saw it a month ago where a group of elephants demonstrated compassion; but this time round, we're back to the basics of the jungle - hunt or be hunted.
Footage has been released of two lions chasing a kudu onto the road before it slips over and becomes dinner for the pair.
Watch nature at work below:
The video begins with the kudu running out of the scrublands, seconds later; two lions emerge to the shock of camera person in their car. He urges his fellow passenger to shut the car window.
The footage skips ahead showing the two lions having successfully hunted their prey.
The footage was captured by Kruger Sightings, the national park's official YouTube channel. It has already proved popular online receiving over 200,000 views in just three days, with many comments suggesting vehicles should not be allowed as close to the action because it can interfere with the natural order of things.