Foreign Office to evacuate 150 Britons from South Sudan
British nationals will be airlifted out of the capital Juba today amid fighting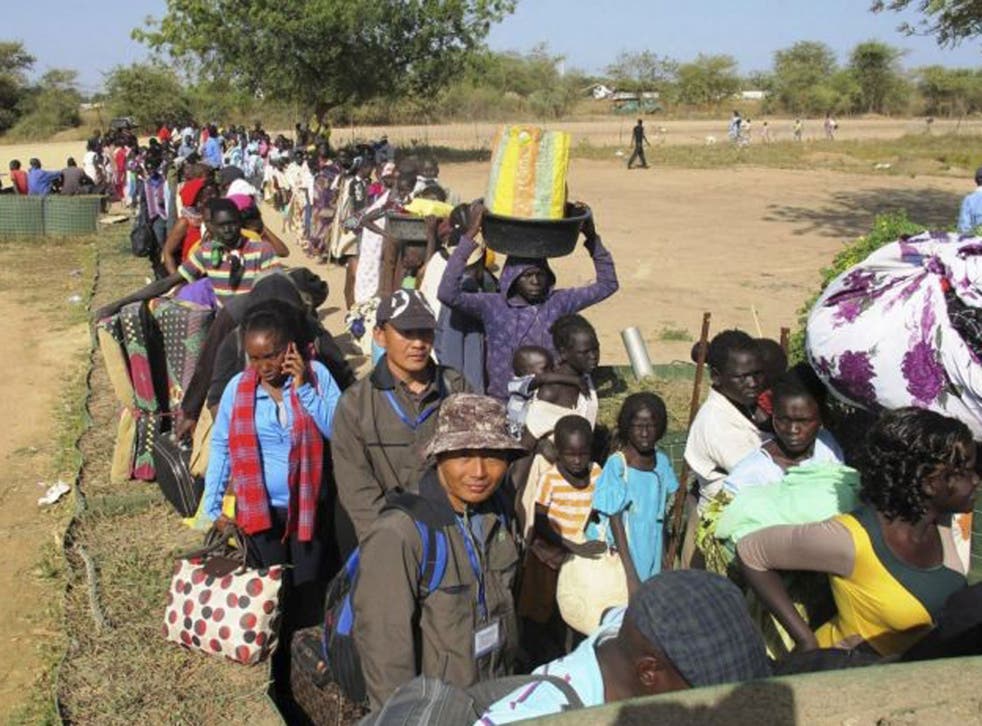 The Foreign Office has announced plans to evacuate British nationals from South Sudan amid fighting that has killed up to 500 people in just four days.
An aeroplane is on its way to South Sudan to evacuate Britons from the country, the Foreign Office (FO) confirmed after more than 150 Britons had been in contact asking for help leaving.
The FO said it is also temporarily withdrawing some embassy staff and their dependents after violence broke out in the capital of Juba on Sunday. It is also advising against all travel within 40km of South Sudan's northern border with Sudan.
However, it stressed that its embassy in Juba remained open, though it is revising its status on a "constant basis".
UN diplomats say sources in the country estimate the death toll to be between 400-500 following an alleged attempted failed coup by soldiers loyal to President Salva Kiir's former deputy Riek Machar. UN secretary general Ban Ki-moon said that around 20,000 people have fled their homes and taken refuge with the UN in Juba.
Mr Machar denies involvement in a coup, according to an article in The Sudan Times. "There was no coup," he said. "What took place in Juba was a misunderstanding between presidential guards within their division. It was not a coup attempt. I have no connection with or knowledge of any coup attempt." He added, "Someone wanted to frame me. I had to flee. They are hunting me down."
A Foreign Office spokeswoman said: "A UK aircraft is en route to Juba to evacuate British nationals who wish to leave from Juba airport on Thursday 19 December.
"If you are a British national and you wish to leave Juba you should contact the FO as soon as possible."
British nationals seeking to leave South Sudan are urged to contact the FO in London for advice on 0207 008 1500 or by emailing crisisfco.gsi.gov.uk.
In pictures: Hundreds killed in South Sudan clashes

Show all 12
Join our new commenting forum
Join thought-provoking conversations, follow other Independent readers and see their replies