Former British soldier Joshua French convicted of killing 'suicide cellmate' in DRC
Lewis Smith
Wednesday 19 February 2014 22:14 Comments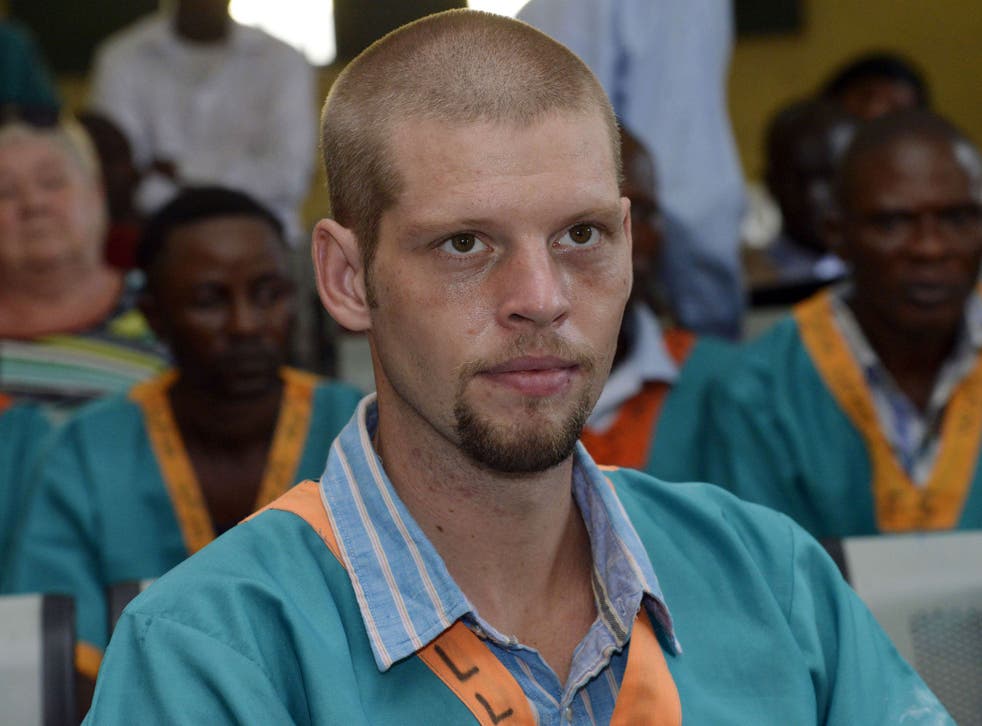 A former British soldier already sentenced to be executed in the Democratic Republic of Congo for murder following a "deeply flawed" trial has now been convicted of killing his cellmate in a separate case – this time despite a post-mortem examination showing the death was suicide.
Joshua French, who served in the Parachute Regiment, has been given a life sentence for murdering his friend and cellmate Tjostolv Moland, who was found dead in prison on 18 August last year. The campaign group Reprieve, which has written to David Cameron urging the government to help, said a post-mortem examination conducted jointly by Congolese police and the Norwegian police agency Kripos confirmed Mr Moland had committed suicide.
Mr French and Mr Moland, a Norwegian, were sentenced to death in 2009 after being convicted of espionage and murder, although they maintained their innocence. They were convicted for a second time in June 2010 following a military retrial branded a "farce" by campaigners.
The original trial saw witnesses provide conflicting testimony, Reprieve said. It is also claimed Mr French was subjected to a mock execution and forced to sign a confession. The group said it was appalled by the latest verdict and said Mr French, 31, should never have been charged.
Maya Foa, director of Reprieve's death penalty team, said: "Life imprisonment in the DRC for someone with such severe mental ill health as Joshua is effectively a death sentence. He is acutely psychotic and should never have been put on trial – his best friend's death was proven to be suicide. The UK government must do everything they can to get him transferred to a hospital where he can receive the medical attention he so desperately needs."
Mr Moland's father has written to the Congolese authorities asking for the charges against Mr French to be dropped, but the request has not been answered.
Register for free to continue reading
Registration is a free and easy way to support our truly independent journalism
By registering, you will also enjoy limited access to Premium articles, exclusive newsletters, commenting, and virtual events with our leading journalists
Already have an account? sign in
Join our new commenting forum
Join thought-provoking conversations, follow other Independent readers and see their replies