France vows to give assault rifles and cash to Central African Republic
Arms sales 'within the strict, respectful, and transparent framework of the United Nations', says French foreign minister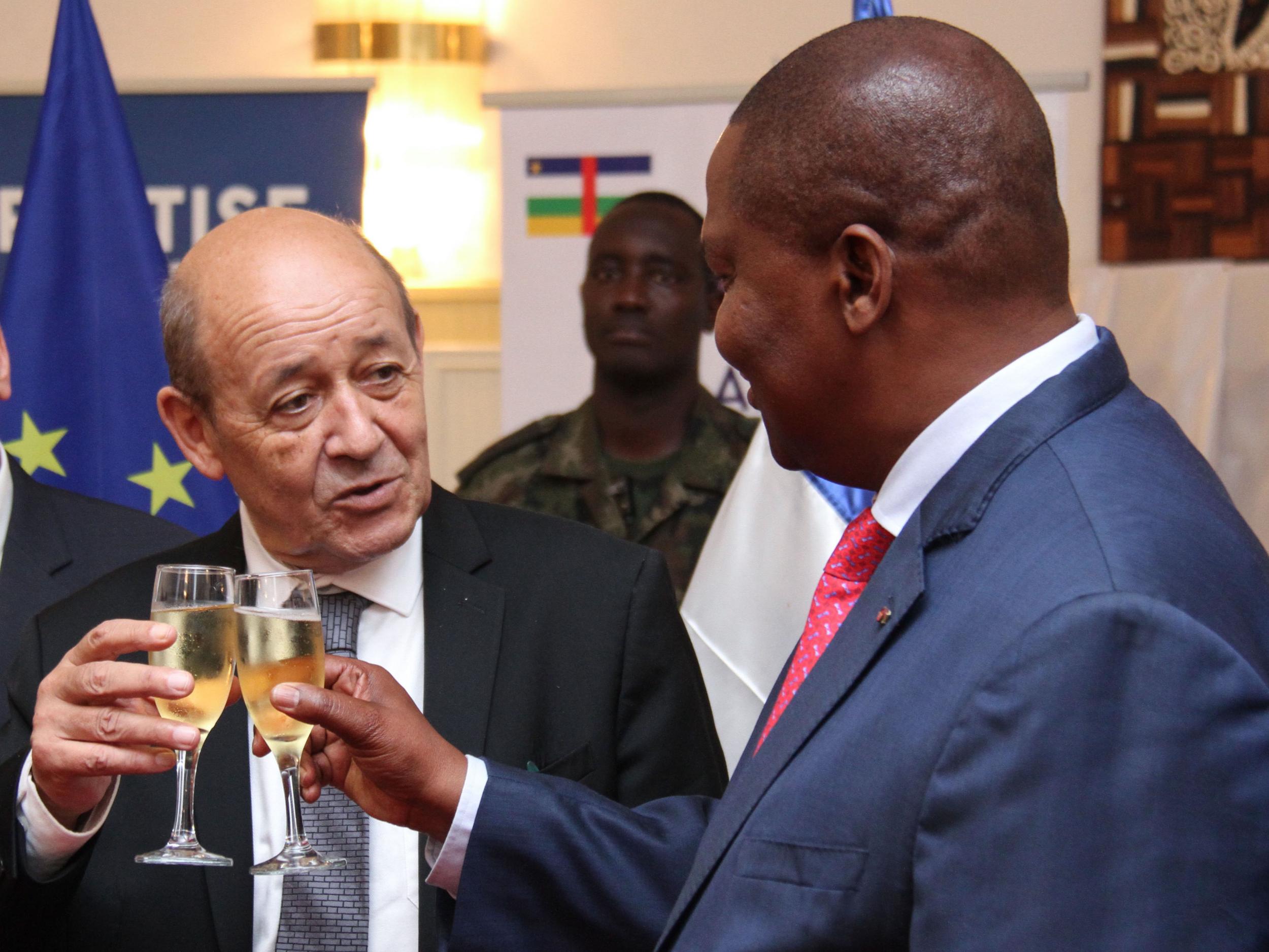 Paris will "soon deliver" 1,400 assault rifles to the Central African Republic, France's foreign minister Jean-Yves Le Drian has announced.
The weapons will be given to the government's Central African Armed Forces, which were established after the country gained independence from France in 1960.
Paris will also hand the republic €24.1m (£21.1m) in aid, Mr Le Drian said, which is intended to help pay salaries and build infrastructure.
"France wishes to continue its historical partnership with the Central African Republic," the minister told journalists in CAR's capital Bangui.
He said the arms sales were "within the strict, respectful, and transparent framework of the United Nations, in total transparency concerning the origin, the routing, and the delivery".
CAR has been unstable since it became autonomous, with the government only controlling only a small part of the country.
Large areas land are ruled by militias, which vie for natural resources, including diamonds, gold, oil and uranium.
Despite its mineral riches, CAR has a GDP of only $418 per capita (£322), making it one of the poorest countries in the world.
CAR has suffered from violence since 2013, when longtime leader Francois Bozize was overthrown by a Muslim rebel alliance called the Seleka, before they were pushed back by Christian militias.
A UN Security Council arms embargo on the country has been in place since the uprising, however there is an exemption for weapons provided to the security forces with special pre-approval by a sanctions committee.
World news in pictures
Show all 50
The council allowed Russia to deliver arms to the country's new Christian president in 2017, and Moscow sent 175 instructors to train CAR troops earlier this year.
CAR Foreign Minister Charles Armel Doubane said on Friday it "was time that France decided to make these assault rifles available to FACA within the strict framework of international commitments."
Join our commenting forum
Join thought-provoking conversations, follow other Independent readers and see their replies