French airstrike killed Mali civilians, claim officials
UN investigating whether France killed civilians in Mali bombing earlier this year
Rory Sullivan
Friday 26 March 2021 14:46 Comments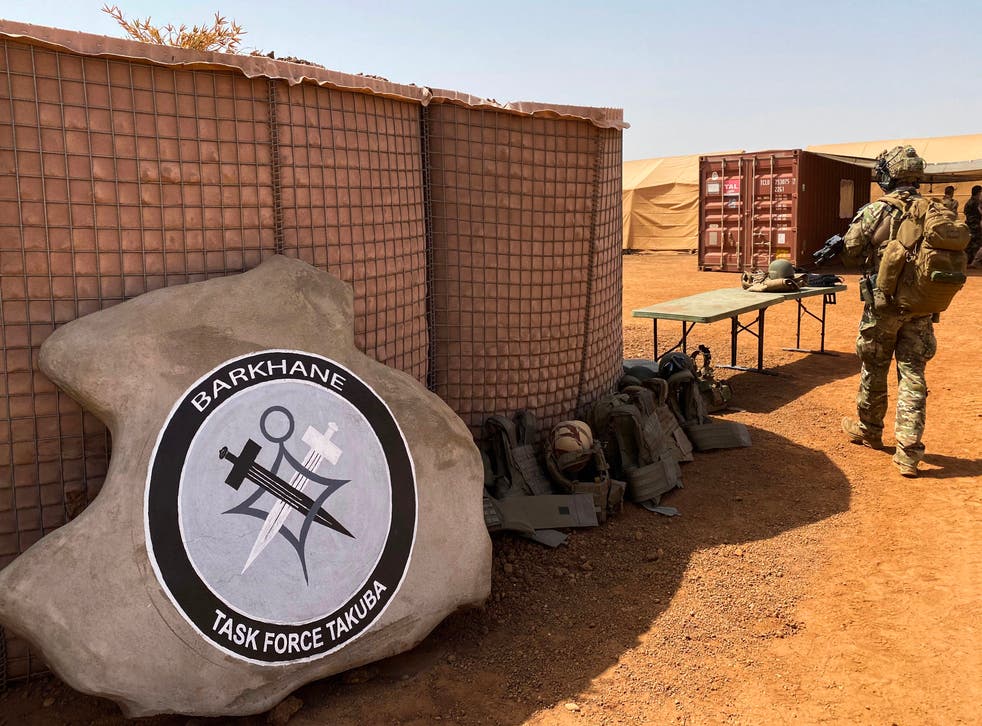 The French army killed six civilians in an airstrike in north-east Mali on Thursday, local officials have claimed.
This is the second time this year that France has been blamed for killing non-combatants in Operation Barkhane, its fight against Islamist militants in Africa's Sahel region.
The anti-insurgency operation said the most recent incident, which occurred 37 miles north or In Deliman in the Gao region, had "neutralised" a group of terrorists.
"This strike was ordered after a phase of surveillance and identification permitting the characterisation of the presence of an armed terrorist group," it added in a statement.
However, local officials contested this version of events, saying that six young men between the ages of 15 and 20 had been killed while out hunting birds.
Mohamed Assaleh Ahmad, the mayor of the nearby village of Talataye, said the victims, some of whom were from his family, were wrongly killed.
Read more:
"We have seen these airstrikes in the past here. We have never said anything, but this time, it is 100 per cent an error," he told Reuters.
Former Malian politician Souleymane Ag Almahmoud also suggested that civilians had been targeted.
The accusation comes amid growing scrutiny over France's actions in Mali, with the UN investigating an earlier airstrike made near the village of Bounti on 3 January.
The French military denies any wrongdoing and says two of its Mirage 2000 fighter jets dropped three bombs on a group of 40 armed Islamist fighters, 30 of whom died. 
But locals said the victims were not insurgents but were guests at a wedding, according to testimony gathered by Human Rights Watch.
Medecins Sans Frontieres, an international health charity, backed up this allegation, attesting that most of the eight men they treated after the bombing were elderly.
Across the border in neighbouring Niger, gunmen are thought to have killed 137 people last Sunday in one of the bloodiest episodes seen in the unstable region.
French president Emmanuel Macron said his country would not reduce troop numbers in the Sahel in the short-term, seven years after Operation Barkhane started.
Additional reporting by Reuters
Register for free to continue reading
Registration is a free and easy way to support our truly independent journalism
By registering, you will also enjoy limited access to Premium articles, exclusive newsletters, commenting, and virtual events with our leading journalists
Already have an account? sign in
Register for free to continue reading
Registration is a free and easy way to support our truly independent journalism
By registering, you will also enjoy limited access to Premium articles, exclusive newsletters, commenting, and virtual events with our leading journalists
Already have an account? sign in
Join our new commenting forum
Join thought-provoking conversations, follow other Independent readers and see their replies