French 'spy swan' detained in Egypt after citizen's arrest is neither a spy nor a swan
Suspicions were raised after a man noticed an electronic device attached to the suspected winged infiltrator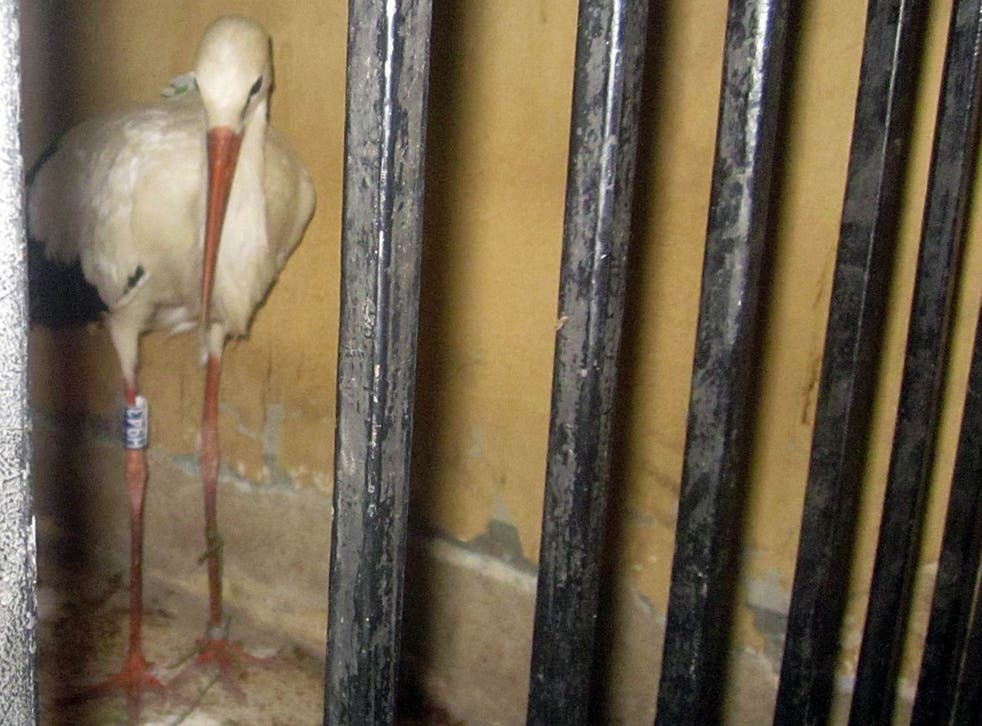 In a case that's likely to once again ruffle feathers regarding the treatment of innocent animals as spies Egyptian authorities have detained a migratory bird that one citizen suspected of working for the French security services.
According to reports, authorities in the troubled country detained the bird after a man in Egypt's Qena governorate, some 450 kilometers (280 miles) southeast of Cairo, spotted the animal - described by officials as a swan - among a group of four others.
Suspicions were raised after the man noticed an electronic device attached to the suspected winged infiltrator.
The head of security in Qena said on Saturday that officials examined the bird and the electronic box concluding - perhaps unsurprisingly - that the device was neither a bomb nor spying equipment.
The box was actually a tracker used by French scientists to follow the movement of migrating birds, Ayman Abdallah, the head of Qena veterinary services said. Mr Abdallah said the device had stopped working when the bird crossed the French border.
In a further twist to an already bizarre story, authorities in Egypt appear to have misidentified the bird as a swan, after images were released showing the bird - looking very much like a stork - behind bars.
Despite its evidently stork-like appearance, Ayman Abdallah and others repeatedly referred to the bird as a swan.
This most recent unwarranted avian arrest follows an incident earlier this year in which a security guard filed a police report after capturing a pigeon he said carried microfilm.
Amid continued unrest in Egypt conspiracy theories abound. In 2010 an Egyptian official said Israel-controlled sharks could be involved in a number of tourist attacks in the Red Sea.
Elsewhere, in December last year an eagle carrying an Israeli tag was touted as a Mossad spy in Sudan and just last month a Kestrel was held in Turkey on suspicion of working for the Israeli security services.
Additional reporting by Associated Press.
Join our new commenting forum
Join thought-provoking conversations, follow other Independent readers and see their replies