Gambia suspends death penalty as country shrugs off authoritarian past
Capital punishment on decline across Africa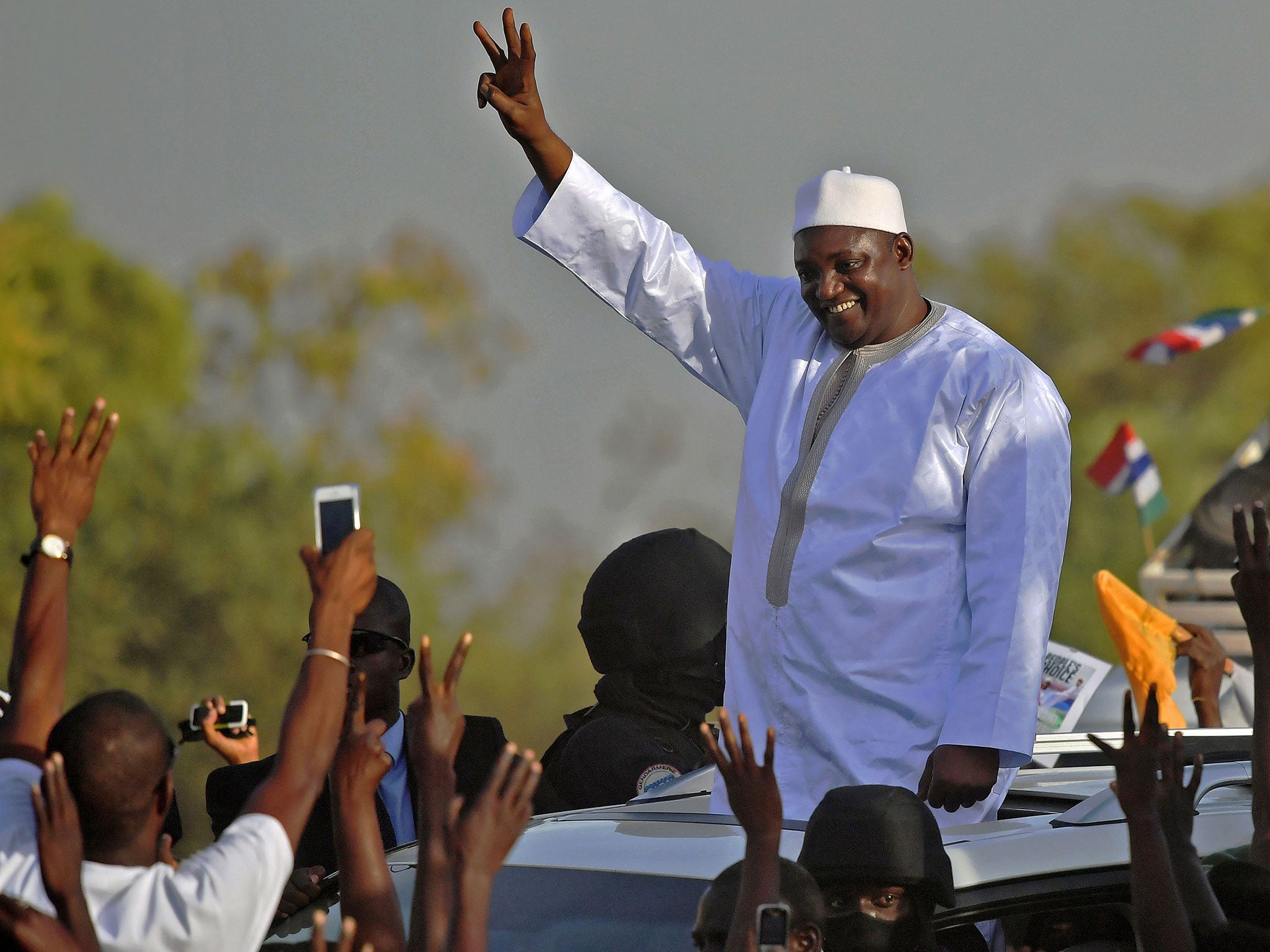 The Gambia's President has announced a suspension of the death penalty as the West African country seeks to rebuild its international standing following the removal of its authoritarian ruler last year.
"I will use this opportunity to declare a moratorium on the use of the death penalty in The Gambia, as a first step towards abolition," Adama Barrow said in a speech to mark the 53rd anniversary of the country's independence from Great Britain.
Capital punishment is on the decline across Africa, where governments executed 22 people in 2016 compared to 43 the previous year, according to Amnesty International.
"This is a positive step forward for Gambia when just six years ago people on death row were tragically executed and abolition seemed a pipe dream," Sabrina Mahtani, an Amnesty International researcher for West Africa, told The Independent.
"We hope Gambia will lead the way, as no Anglophone country in West Africa has yet abolished the death penalty.
"By suspending the death penalty, undertaking a constitutional review process and commencing a Truth and Reconciliation Commission, Gambia is demonstrating its commitment to break with its past history of human rights abuses."
World news in pictures
Show all 50
Yahya Jammeh, The Gambia's former leader who fled the country a year ago after losing his latest re-election bid, drew international criticism in 2012 when his government abruptly executed nine prisoners by firing squad.
Since taking office a year ago, Mr Barrow has tried to repair damage done to Gambia's reputation by Mr Jammeh's 23-year rule, which was marked by human rights abuses and spats with foreign governments.
Earlier this month, Gambia rejoined the Commonwealth, which Mr Jammeh withdrew from in 2013, calling it a "neo-colonial institution".
Join our commenting forum
Join thought-provoking conversations, follow other Independent readers and see their replies