Ghana's witch camps: last refuge of the powerless and the persecuted
Four hundred years after the notorious Pendle trials, in some countries women accused of witchcraft are still being beaten, killed or hounded from their homes. And in Britain, claims of possession have been used to justify abuse
Sarah Morrison
Saturday 25 August 2012 23:31 Comments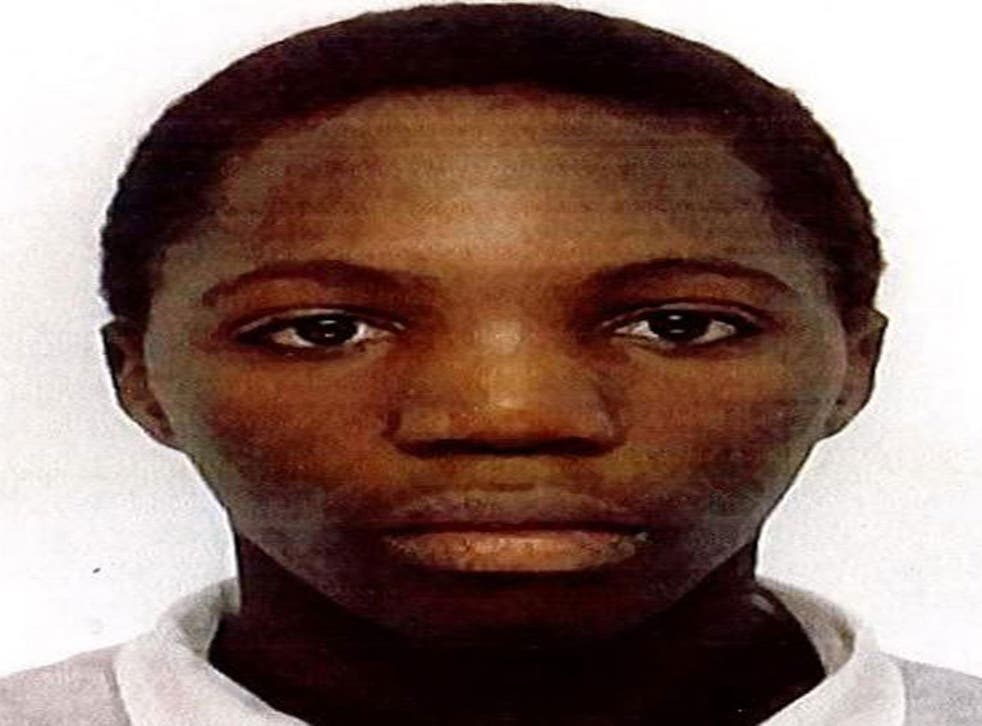 Alizon Device, an 11-year-old girl, from Pendle, Lancashire, was hanged, along with nine others, after admitting she was a witch who often met the devil in the company of her 80-year-old grandmother. Her grandmother was also hanged.
Mercy Gigire was 25 years old, and nine months pregnant with her first child, when she was chased out of her village in northern Ghana for being a witch. Days earlier, she had bought four corn cakes from a woman at her door, who then became sick. It was assumed Ms Gigire had bewitched her.
The first accusation occurred 400 years ago almost to the day, and became one of the most notorious witch trials in English history. The second happened two years ago, and Mercy is just one of hundreds of women in Ghana forced to flee their homes or face execution at the hands of their neighbours.
Threatened with death, Mercy fled to one of the last remaining "witch camps" in the world. It was here she gave birth to her son, miles from her husband and her home.
Around 700 women and 800 children live in Gambaga camp, and in five other witch camps across northern Ghana, where they are virtually cut off from the outside world. Housed in flimsy mud huts, without enough food, they have few basic health or education facilities. Their children and, often, grandchildren grow up inside the camps' boundaries.
In one of the most detailed reports into life inside the camps, the women have spoken to the BBC World Service. The programme, No Country for Old Women, will be broadcast this Saturday.
"I know nothing about witchcraft," said Ms Gigire, when she was first brought to Ghana's largest camp. "The girl's father and three of the men from her family came to my house and told my husband that if I didn't release the soul of the girl they will beat me to death. They said that if I wanted to stay alive I should leave for Gambaga straight away. My husband was not strong enough to fight all of them."
Three months ago, Ms Gigire's husband managed to get his wife out of the camp − paying £70 to the chief and buying animals for a ritual. She is now trying to rehabilitate herself to life outside, but the stigma of being accused is hard to shake off. Around 40 per cent of the women who leave the camps return within a year, according to an ActionAid report, Condemned Without Trial, to be published this week.
Women and children are also targeted in Nigeria, Kenya, Tanzania, South Africa, the Democratic Republic of Congo, Angola, and the Central African Republic. Earlier this year, a mother of two was burned alive in central Nepal after being branded a witch, and just weeks ago, four children were killed by a "witch doctor" in Haiti. Almost 1,300 deaths in India between 2001 and 2008 were related to witchcraft murders. And, in the UK, Scotland Yard has investigated 81 instances in the past decade where a child was abused over allegations of witchcraft.
Professor Dzodzi Tsikata of the University of Ghana said: "The issue is how people respond to the belief in witchcraft. It is to do with how society responds when misfortune hits."
The response in northern Ghana, for the past century, has been to put women in what some have likened to refugee camps. Others, however, see them as safe havens.
The Ghanaian government committed to closing the witch camps last year. They are run by village chiefs, traditional priests, and by groups of women leaders also accused of witchcraft. Most of the inhabitants are aged 40 and above. Ms Gigire was younger than most, but she was poor and powerless Ω an archetypal "witch".
"Life in the camps is very hard," said ActionAid's Adwoa Kwateng-Kluvitse. "There are very few services, rarely electricity, running water, or medical services. Women are incredibly isolated and children who live there don't usually go to school."
But life outside the camps can be even harder. A mother of three was recently branded a witch, beaten and set on fire near Gambaga camp, after a child became sick, said the report.
Sana Kojo, 68, has lived in Kukuo camp, one of the smallest, for more than 30 years, since she was accused of killing her cousin. "People don't care about the alleged witches," she said. "Once you are here, you are forgotten."
But Adam Lamnatu, who works for Songtaba, a women's rights group, said: "The announcement that the camps would be disbanded brought panic to the women. It is a violation of these women's rights to be there, but we must be cautious. Where will these women go when the camps close?"
Case study: 'The mob hammered a nail into my ankle'
Suuk Lari, 51, was accused of being a witch when her teenage daughter died. She has lived in Gambaga camp in northern Ghana for more than three years. She returned home once, but, when another woman's child died, she was again accused of witchcraft, and returned to the camp.
"At my daughter's funeral, a mob attacked me. They hammered a nail into my ankle. People were saying 'look at this woman, she is a witch'. More men came and beat me; one pushed me down a well. They said they would kill me.
"I prefer living here. I am with other women. When I wake up I hear laughter, and we can go where we want to go. I can't ever return home."
Links to child abuse in the UK
Its origins may lie in Africa, South Asia and the Caribbean, but allegations of witchcraft and spirit possession can lead to devastating effects much closer to home.
In 2010, when 15-year-old Kristy Bamu was tortured and drowned in a bath by his sister and her partner in an attempt to rid him of "demons", his community in Newham, east London, was left just as shocked as the investigators. Now, a programme designed to help spot children accused of witchcraft in Newham and reintegrate them and their families back into communities will be launched later this year.
The scheme is run by the charity Afruca – Africans Unite Against Child Abuse – along with Newham's children's and young people's service and mental health services, together with help from the Metropolitan Police. The project is believed to be the first of its kind in Europe.
Debbie Ariyo, the executive director of Afruca, says the charity has witnessed a 10-fold increase in the number of referrals in the past decade. She adds that witchcraft allegations are a "form of child abuse in our community", which they hope to confront.
Sarah Morrison
Register for free to continue reading
Registration is a free and easy way to support our truly independent journalism
By registering, you will also enjoy limited access to Premium articles, exclusive newsletters, commenting, and virtual events with our leading journalists
Already have an account? sign in
Join our new commenting forum
Join thought-provoking conversations, follow other Independent readers and see their replies