Global population will soar to 11.2bn by 2100 - with Africa accounting for much of the growth, says UN forecast
Africa is the only major region of the world that will continue to experience substantial population growth after 2050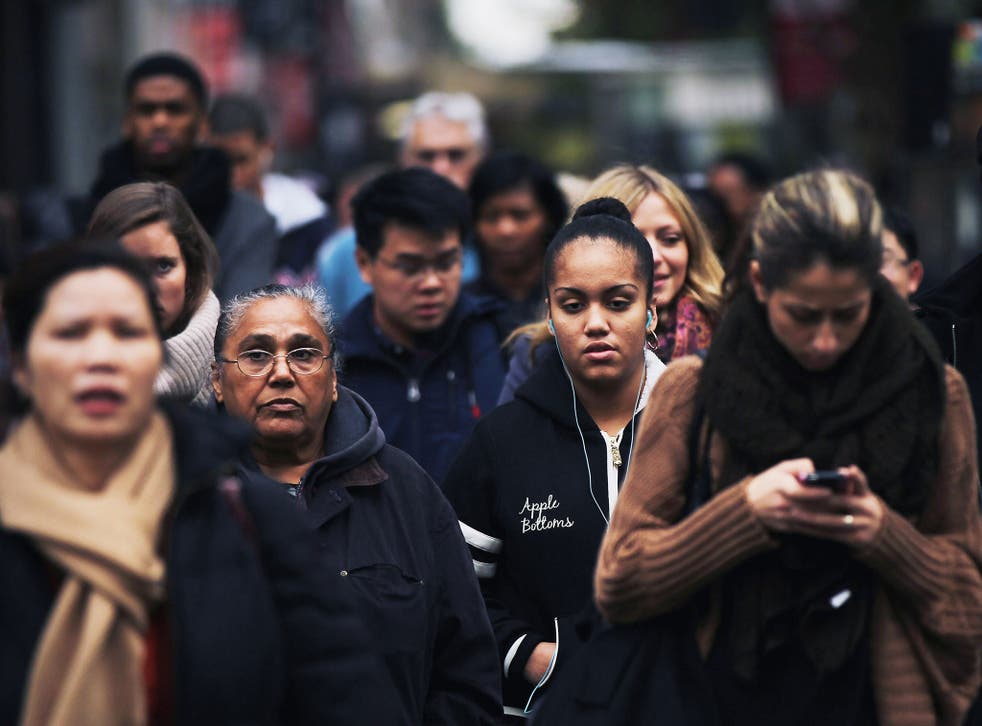 Africa will account for much of the explosive growth in the world's population this century, which is expected to rise from the 7.3bn people on earth today to 11.2bn by 2100, according to the latest UN forecasts.
Fertility rates – the average number of children born per woman – have declined globally but they are not decreasing as fast in Africa as on other continents, said John Wilmoth, director of the UN Population Division in New York.
In countries such as Nigeria – Africa's most populous nation – there are now signs that fertility rates are once more on the increase, which could have a significant impact on future estimates of the global population, Mr Wilmoth said.
Predictions of future population growth rely on accurate fertility-rate estimates in the decades to come. This means that the actual global population for 2100 could be has high as 13.2bn, particularly if women in Africa continue to buck the global trend by having more babies than expected, The UN has warned.
"For the world as a whole, fertility has fallen steadily since the 1960s. Currently the average woman is having around 2.5 children over her lifetime. But this number varies widely around the world," Mr Wilmoth said.
"Africa has the highest fertility level, with around 4.7 children per woman. Even assuming a continued decline in fertility, given this high starting point, we should anticipate a continued rapid growth of the African population, which will roughly double in size between now and 2050," he said.
According to the latest UN projections, there is unlikely to be an end to the growth of the global human population this century unless there are unprecedented declines in fertility rates in those parts of sub-Saharan Africa that are still experiencing rapid growth – the UN estimates that there is less than a 1 in 4 chance of an end to global population growth by 2100.
Africa is the only major region of the world that will continue to experience substantial population growth after 2050, even if there is a significant reduction in fertility levels in the near future, the UN said. As a result, Africa's share of the global population is projected to grow to 25 per cent in 2050 and 39 per cent in 2100, while Asia's share will fall to 54 per cent in 2050 and 44 per cent in 2100.
The relatively large proportion of children in Africa's current population will ensure that the continent will contribute to more than half of the growth in the global population between now and 2050,when today's children have children of their own.
The continent has grown at a rate of 2.55 per cent per year over the past five years, which means that of the additional 2.4bn people added to the global population between now and 2050, some 1.3bn will be born in Africa, the UN said.
Nigeria is singled out as an example where birth control has stalled. Its fertility rate continues to be high, with a 90 per cent chance of its current population of 182m rising to 439m by 2100 – 2.5 times is current size – and a real chance of it increasing fourfold to 752m by 2100, Mr Wilmoth told a meeting of statisticians in Seattle.
Currently, the global population is growing more slowly than in previous decades as fertility rates have fallen across the world. Ten years ago, it was growing at 1.24 per cent per year, while today it is increasing by 1.18 per cent per year – equivalent to the addition of 83m people annually.
The UN estimated that the global population will reach 8.3bn in 2030, 9.7bn in 2015 and 11.2bn by 2100 – based on assumptions of future fertility rates.
However, the UN estimates that the populations of the 48 least-developed nations, of which 27 are in Africa, will grow faster than other parts of the world. It identifies 10 countries in Africa that are likely to experience a many-fold population increase: Angola, Burundi, Democratic Republic of Congo, Malawi, Mali, Niger, Somalia, Uganda, Tanzania and Zambia.
The UN said: "The concentration of population growth in the poorest countries will make it harder for those governments to eradicate poverty and inequality, combat hunger and malnutrition, expand education enrolment and health systems, improve the provisions of basic services and implement other elements of a sustainable development agenda to ensure that no-one is left behind."
Meanwhile, the UN points out that developing countries with young populations but a declining fertility, such as China, India and Brazil, face the prospect of a substantial rise in an ageing populations by the end of the century.
Join our new commenting forum
Join thought-provoking conversations, follow other Independent readers and see their replies