Egyptian president says 'Western' human rights don't apply to his country
Activists say the government should stop making excuses for 'disturbing' civil liberties crackdown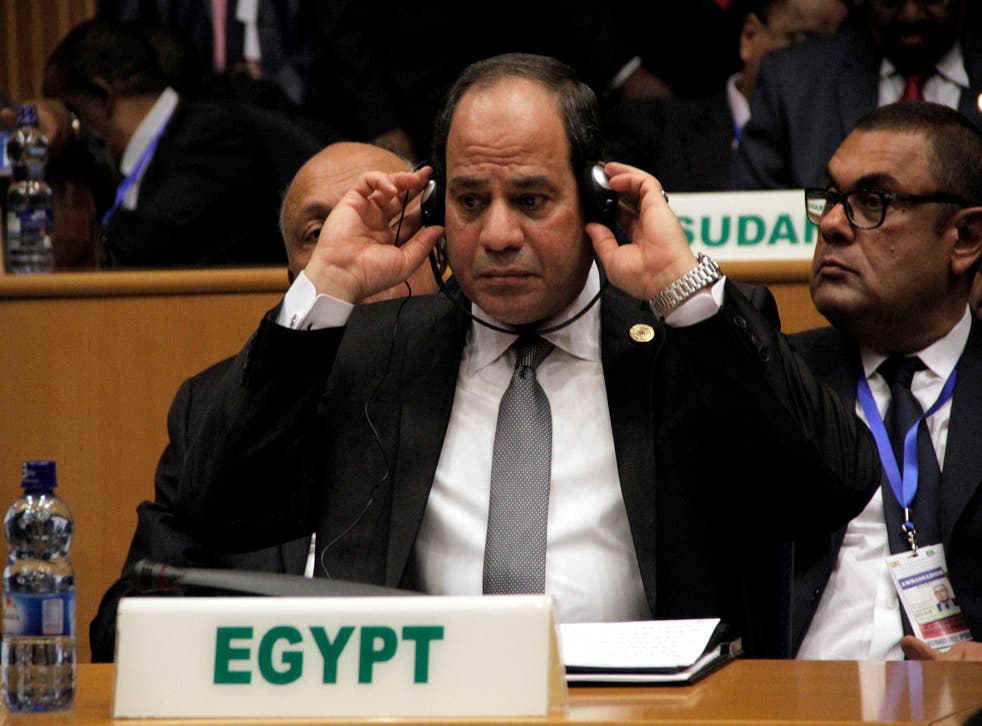 Human rights and freedoms in Egypt should not be viewed from a "Western perspective", the country's president has said in what campaigners have described as "deeply troubling" remarks.
Abdel-Fattah el-Sisi told a US delegation that "differences in domestic and regional conditions" in the north African nation made it difficult to apply the same rules regarding civil liberties.
Britain and France have recently criticised Egypt's government for alleged human rights abuses and attacking the freedom of the press.
According to local media reports, President Sisi was keen to stress that Egypt was committed to "upholding the values of democracy" while in conversation with Michael McCaul, chairman of the US House Committee on Homeland Security.
The meeting involved talks on approaches to volatile nations in the Middle East before the discussion turned to the pressing issue of civil rights, according to Sisi's spokesman.
Meanwhile, McCaul expressed his belief in the importance of America's "strategic relationship" with Egypt and the future stability of the troubled nation.
Nicholas Piachaud, an Egypt specialist at Amnesty International, told The Independent: "President Sisi's reported remarks are deeply troubling, and he should stop making excuses for the authorities' disturbing human rights crackdown.
"There's nothing remotely 'Western' about basic human rights like the right not to suffer torture or to be able to speak freely without fear of arrest and imprisonment.
"The very real security threats facing Egypt shouldn't become an excuse for the crushing of rights and freedoms in the country."
Last week, 237 human rights protesters were arrested during a peaceful demonstration against the el-Sisi regime in Cairo.
Officers also detained two journalists, Mahmoud al-Sakka and Amr Badr, who work for the opposition website Bawabet Yanayer, for "spreading false news and endangering national security."
The controversial arrests sparked further uprisings, during which Cairo police cordoned off the headquarters of the journalist's union in the city centre.
Human rights attacks around the world

Show all 10
In their annual report published in April, the UK's Foreign and Commonwealth Office said human rights in Egypt had "deteriorated" in 2015 with more cases of torture, police brutality and forced disappearance.
The report continued: "Restrictions on civil society further limited the ability of NGOs to register, work and obtain funding, and a number of prominent human rights defenders were banned from travelling. Restrictions on freedom of expression also increased."
Register for free to continue reading
Registration is a free and easy way to support our truly independent journalism
By registering, you will also enjoy limited access to Premium articles, exclusive newsletters, commenting, and virtual events with our leading journalists
Already have an account? sign in
Register for free to continue reading
Registration is a free and easy way to support our truly independent journalism
By registering, you will also enjoy limited access to Premium articles, exclusive newsletters, commenting, and virtual events with our leading journalists
Already have an account? sign in
Join our new commenting forum
Join thought-provoking conversations, follow other Independent readers and see their replies