#Iam76: South Africans are re-enacting the 16 June Soweto Uprising in real time on Twitter on its 39th anniversary
The protest by thousands of school-children, on 16 June 1976, against the compulsory teaching in Afrikaans turned violent, resulted in many deaths and fired-up the anti-apartheid movement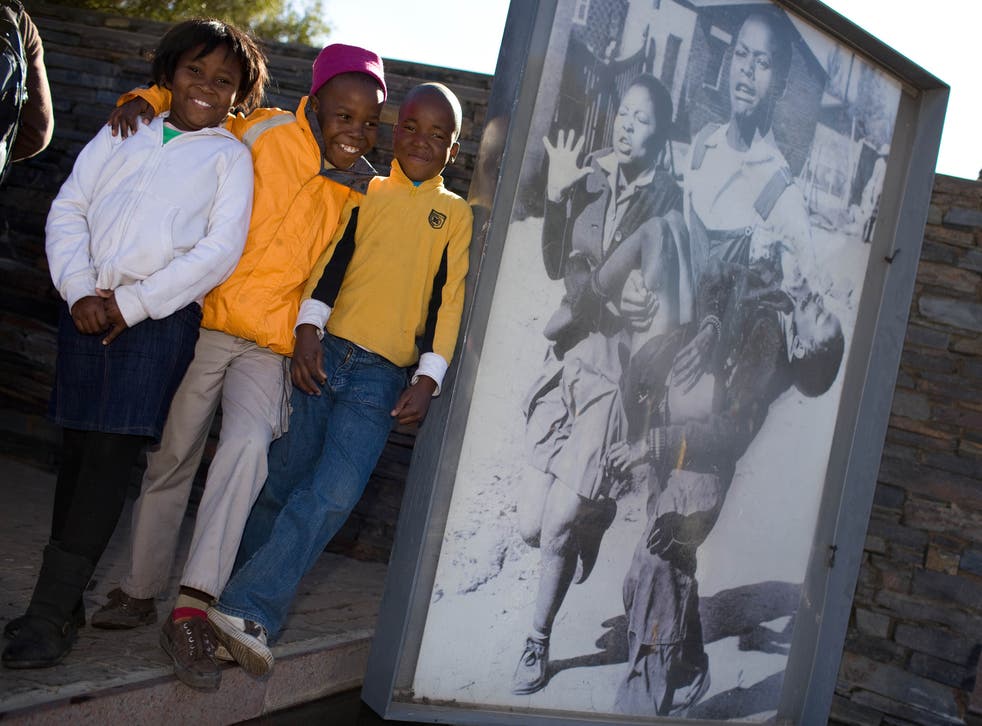 South Africans are remembering the Soweto uprising, the bloody protest by school-children that lent crucial momentum to the anti-apartheid movement, by 'live-tweeting' it on its 39th anniversary.
Using the hashtag '#Iam76', Twitter users are giving a blow-by-blow account of the march through the township by up to 20,000 school-children, which resulted in many deaths when they were fired on by police and riots broke out.
The protest was sparked by an order by the apartheid government that certain school subjects must be taught in Afrikaans, seen as the language of white supremacy by black South Africans.
The uprising led to similar protests across the country lasting several months, and is seen as a crucial turning point for the ultimately successful anti-apartheid movement, led by the African National Congress (ANC).
The exact number of deaths in Soweto remains unclear, though it is often given as 176 by the end of June 1976. Other estimates put it nearer to 700, while the official death toll in Soweto for June 16, 1976, according to the government at the time, was 23, including two white officials who were beaten or stoned to death by protesters. Thousands were injured.
Featuring heavily among the tweets a photograph taken that day – one of the most famous photos of the apartheid era: photographer Sam Nzima's image of 13-year-old Hector Pieterson, a protester who was shot and killed by police near Orlando West High School in the township. He is shown being carried by a stranger, Mbuyisa Makhubu, while Antoinette Sithole, Hector's sister, runs alongside.
Newspaper columnist Khaya Dlanga is playing the role of the photographer and tweeting his 'thoughts' - and snaps - in real time:
The Soweto uprising is commemorated in South Africa with a public holiday, known as Youth Day.
Join our new commenting forum
Join thought-provoking conversations, follow other Independent readers and see their replies