Irish student facing death penalty in Egypt after Ireland's appeal for immediate release rejected
Ibrahim Halawa is being tried as an adult alongside 493 other defendants on terrorism charges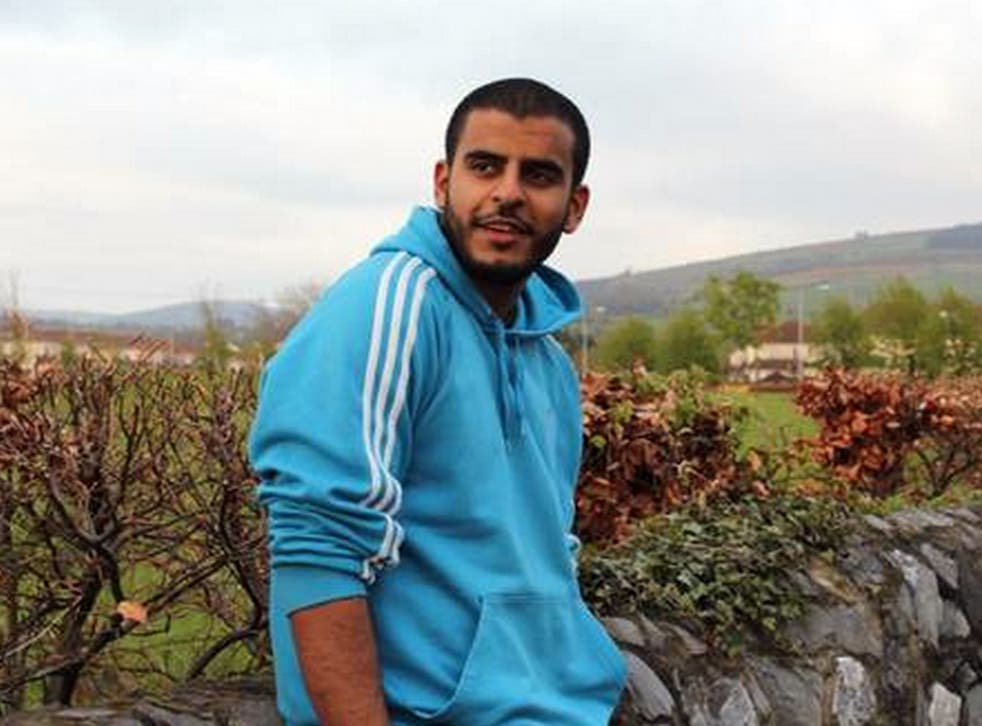 An Irish student is facing the death penalty in Egypt after the country's president reportedly refused a request from Ireland's leader to release him.
The Irish Department of Foreign Affairs confirmed that Taoiseach Enda Kenny wrote to Abdel Fattah al-Sisi on 17 November and asked for the Dubliner's immediate release.
But President Sisi turned down the request, according to The Times.
Ibrahim Halawa was just 17 when he was arrested at a protest while on holiday in Egypt in 2013.
Mr Halawa reportedly attended the pro-democracy rally in Cairo with his three older sisters before it was broken up by the Egyptian army.
The now 20-year-old is being tried as an adult alongside 493 other defendants on terrorism charges, and faces death by hanging if found guilty. Proceedings are due to start on 13 December after repeated delays to the trial.
President Sisi's refusal comes amid fears an amnesty for young prisoners may exclude those detained over political protests.
Egypt announced the amnesty for detained juveniles last week, but it is thought authorities told Ireland the scheme is only available to those already convicted.
These claims are at odds with Egyptian media reports, which suggested the amnesty had already led to the release of juveniles still awaiting trial.
Other reports claim the amnesty actually excludes young people detained in relation to political protests.
The Irish Government confirmed on Thursday it has also requested a formal pardon for Mr Halawa. The same law saw the release of three Al Jazeera journalists last year.
The three reporters had once shared a cell with Mr Halawa, and have called publicly for his release.
Egypt jail routinely torturing prisoners, rights group warns
Harriet McCulloch, deputy director of the death penalty team at Reprieve, said: "Ibrahim Halawa has been through an appalling ordeal, all for the so-called 'crime' of attending a protest – including torture, a deeply unfair mass trial, and the ongoing threat of a death sentence.
"It's shocking that the Egyptian President appears unwilling to recognise that Ibrahim, and scores of other young people, should have been freed long ago.
"It's now vital that Ireland, and other countries who are aware of Ibrahim's case such as the UK, call strongly for Ibrahim's release, so he can return to his family in Ireland."
Mr Halawa has previously described his horrific treatment at the hands of the Egyptian state in a letter given to The Independent by Reprieve.
In it, the Irishman detailed how he has been beaten, abused and mentally tortured during his three years in jail.
He writes how prisoners are punished by being made to watch fellow inmates being tortured, while others are "crucified" by guards.
The UK has told the human rights organisation it is "monitoring" Mr Halawa's case.
Full transcript of Ibrahim Halawa's letter:
I am sorry it has been 3 years.
Dad, I am sorry that for 3 years your son has been taken away from you without being able to see him. I am sorry that you raised me to be righteous and ambitious, I am sorry you wake up every morning knowing that you might never see me again. I am sorry it has been 3 years.
Mom, I'm sorry that for 3 years you have been chasing me from prison to prison. I am sorry that you saw me dragged just because you wanted an extra minute to make your your son is fine. I'm sorry you can't be happy with me like most mothers. I'm sorry it has been three years.
Nosaiba, Ahmed, Somaia, Khadija, Fatima and omaima. I am sorry I couldn't be there as a brother for you. I am sorry I couldn't be an uncle for your kids. Somaia and Omaima, I am sorry I couldn't be at your wedding to take by your hand and make it the best day of your life. I am sorry that standing up for rights had us split up. I am sorry it has been three years.
Anas my friend, I'm sorry that our plan we drew for ourselves in primary school has ended before it started. I am sorry i can't be you best friend. I am sorry it has been 3 years.
Ireland, I'm sorry I've been away from you for 3 years. I'm sorry I can't see your kind people. I'm sorry I can't see your bright green colour. I'm sorry I can't walk your beautiful mountains. I'm sorry I can't breathe your reviving air. I'm sorry I can't soak from you pure rain drops. I'm sorry I can't watch the city as it get early in the morning. I'm sorry I can't live the happiness of the villages around Ireland. I'm sorry I can't watch the blue sea from your high cliffs. I'm sorry it has been 3 years.
Irish people, I'm sorry that for 3 years you have been fighting for my release. I'm sorry for the years I have missed between you. I'm sorry for missing out on all the Irish gatherings. I'm sorry I was stolen away from the warmth of the Irish laughter. I'm sorry for a limitless language expressing limitless feelings, but I'm fighting for what you though me to die for. I'm fighting for other to gain democracy like back home. I'm sorry that I am willing to die for freedom. I am sorry it has been three years.
Ibrahim Halawa, 17/08/2016.
Join our new commenting forum
Join thought-provoking conversations, follow other Independent readers and see their replies