Isis commander linked to Sousse and Bardo Museum attacks in Tunisia targeted by US air strikes on Libya camp
Up to 40 Isis recurits were reportedly killed by strikes on Isis territory near Sabratha
Lizzie Dearden
Friday 19 February 2016 11:54 Comments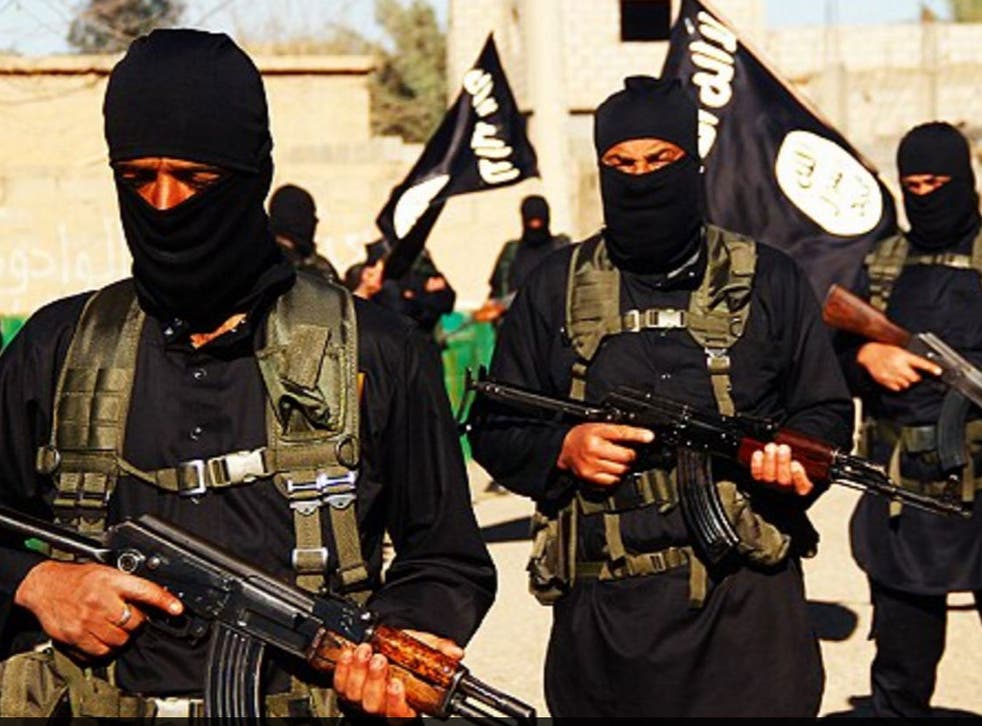 The US has targeted one of the Isis leaders behind the terrorist attack that killed 30 British holidaymakers in Tunisia in an air strike.
Officials hailed the "removal" of Noureddine Chouchane, who was was believed to be at a camp in the group's territories in neighbouring Libya that was struck early this morning.
An official told the New York Times that American fighter jets hit the stronghold near Sabratha, west of Tripoli, and killed dozens of Isis recruits.
Chouchane, known as Sabir, had been linked to June's hotel attack in Sousse, which killed 38 people, and the massacre that killed 22 people at the Bardo National Museum in Tunis.
Footage shows Tunisia attack
He was wanted by Tunisian authorities alongside four other men, including one who was arrested near the Libyan border last May.
Peter Cook, the Pentagon's press secretary, described Chouchane as an Isis "senior facilitator" who aided the movement of foreign fighters between his home country of Tunisia, the targeted training camp in Libya and onward to other countries.
"Destruction of the camp and Chouchane's removal will eliminate an experienced facilitator and is expected to have an immediate impact on Isil's ability to facilitate its activities in Libya, including recruiting new Isil (Isis) members, establishing bases in Libya, and potentially planning external attacks on US interests in the region," he added.
"We are assessing the results of the operation and will provide additional information as and when appropriate.
"This strike demonstrates we will go after Isil whenever it is necessary, using the full range of tools at our disposal."
Timeline: The emergence of Isis

Show all 40
The head of Sabratha municipality, Hussein al-Thwadi, told Reuters that planes struck at around 3.30am, hitting a building in the Qasr Talil district.
He said 41 people had been killed and six wounded but the death toll could not be confirmed and estimates varied this morning.
The Sabratha Media Center, a Facebook page run by activists, said more than 50 people were killed including a "number of foreigners".
They were believed to be inside a farmhouse a few miles outside of the city, in an area that was overrun by Isis in December.
Sabratha, exchanged between government forces and rebels during the Libyan civil war, houses a Unesco world heritage site and is home to one of the world's best-preserved Roman amphitheatres.
Isis' expansion into Libya, which largely remains in a state of chaos following the overthrow of the Gaddafi regime, has raised alarm in the West because of its proximity to Europe and use by people smugglers sending refugees to Italy.
The terrorist group was known to control a swathe of territory along the central coast around Sirte, but Sabratha lies far to the West, in a region previously split between forces loyal to Libya's two competing governments.
British, American and European intelligence services are believed to keeping a close eye on Isis networks in the country and Barack Obama has not ruled out intervention in Libya.
"I have been clear from the outset that we will go after Isis wherever it appears, the same way that we went after al-Qaeda wherever they appeared," the President told a press conference on Tuesday.
"We are working with our other coalition partners to make sure that as we see opportunities to prevent Isis from digging in, in Libya, we take them.
"At the same time, we're working diligently with the United Nations to try to get a government in place."
A previous American strike killed Abu Nabil, who the US described as a senior Isis leader.
Register for free to continue reading
Registration is a free and easy way to support our truly independent journalism
By registering, you will also enjoy limited access to Premium articles, exclusive newsletters, commenting, and virtual events with our leading journalists
Already have an account? sign in
Join our new commenting forum
Join thought-provoking conversations, follow other Independent readers and see their replies