Isis weapons seized in Libya by Brigade 166
The weapons were seized by the Misrata fighters following battles with Isis this week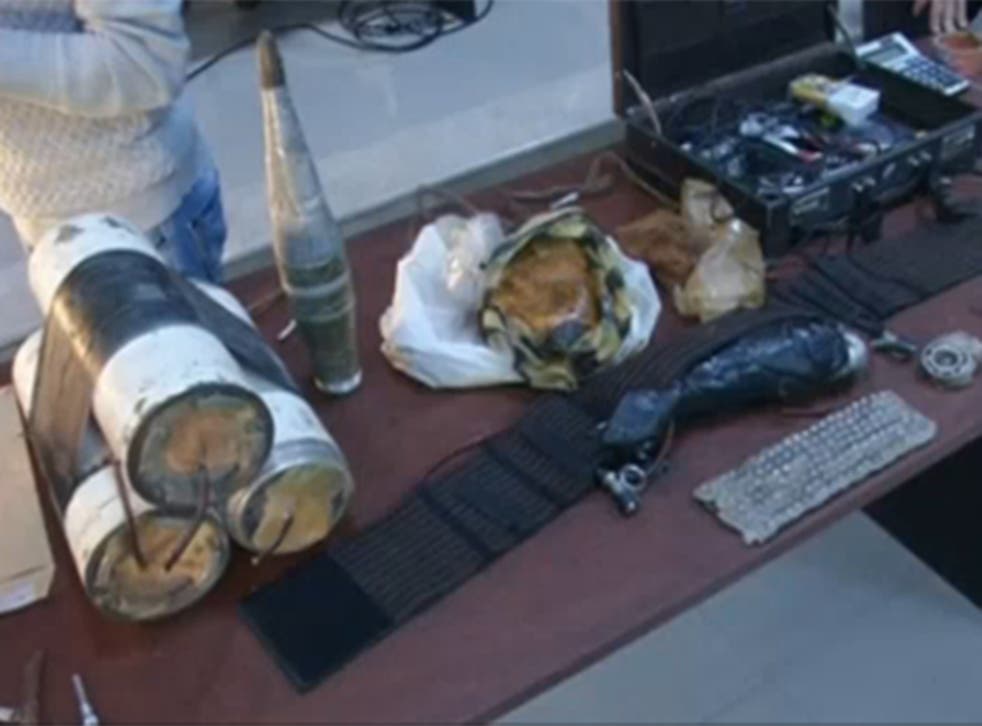 A cache of weapons reportedly belonging to Isis have been seized by military forces in Sirte, Libya.
The Brigade 166 of Misrata also claims to have set off explosives belonging to the group on Tuesday following battles with Isis fighters.
One of the commanders of Brigade 166, who are acting under the command of the Tripoli military, said their fighters clashed with the militants east of the coastal city of Sirte. Most of the Islamic fighters were killed during the latest battle.
The forces raided areas that Isis militants gathered at, including schools that the group used for training and bomb-making facilities, the Brigade 166 commander added.
During the skirmish the Misrata fighters also found three foreigners who say they were oil workers. The men say they were kidnapped and later released by Isis.
Since the fall of Libyan leader Muammar Gaddafi, Sirte is believed to have become a stronghold for Isis forces in Libya.
Sirte is one of the country's biggest oil ports and it is feared that if Isis are not quelled, they could spread to the capital Tripoli.
Register for free to continue reading
Registration is a free and easy way to support our truly independent journalism
By registering, you will also enjoy limited access to Premium articles, exclusive newsletters, commenting, and virtual events with our leading journalists
Already have an account? sign in
Register for free to continue reading
Registration is a free and easy way to support our truly independent journalism
By registering, you will also enjoy limited access to Premium articles, exclusive newsletters, commenting, and virtual events with our leading journalists
Already have an account? sign in
Join our new commenting forum
Join thought-provoking conversations, follow other Independent readers and see their replies