Trial of British aristocrat over '£4.5m drugs bust' delayed after prosecutors fail to confirm all 100kg is cocaine
Jack Marrian, 31, was arrested in July and charged with smuggling an alleged £4.5m of cocaine. But the trial has suffered a series of setbacks and has now been delayed another month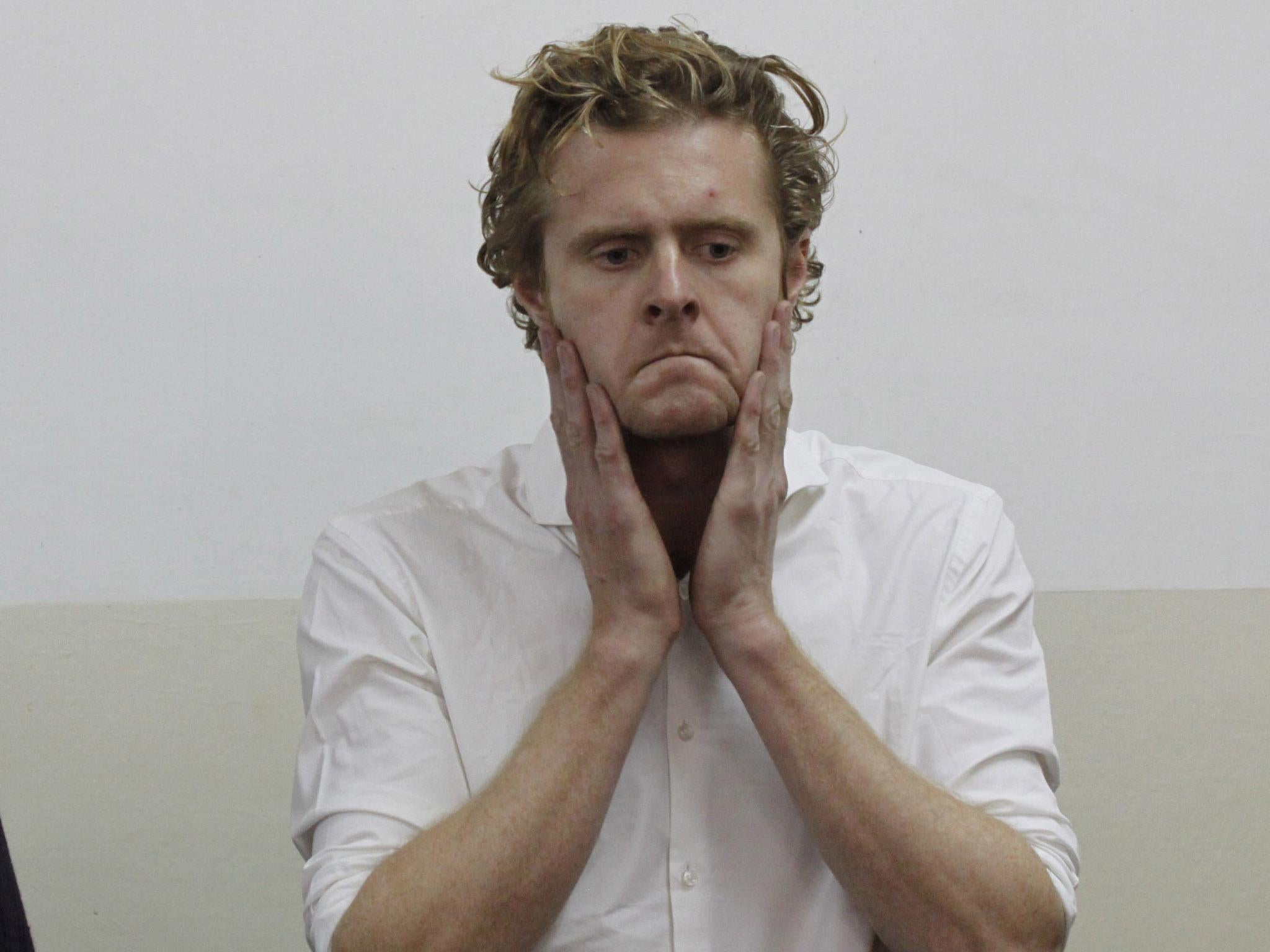 The drug smuggling trial of a British aristocrat has been postponed for a month after it emerged that Kenyan prosecutors could not confirm the alleged £4.5 million haul was all actually cocaine.
Jack Marrian, 31, the son of Lady Emma Campbell of Cawdor and grandson of a British colonial cabinet minister, was arrested in July after police found drugs in a sea container destined for his commodities firm in Mombasa.
The trial was due to begin this week, but has been delayed until early November after a hearing at the Kibera Law Courts in Nairobi where it was revealed that a government report into the nature of the 99.7kg haul was "not ready".
Prosecutor Mungai Warui told the magistrate: "It was a huge consignment and the report had to take some time to be ready. The accused were charged on the basis of a preliminary report that indicated the substance was cocaine."
It is the latest set-back in a trial which Mr Marrian's family says has been rushed and politically motivated. They say he is innocent, and had no idea the shipment of sugar in the container had been contaminated with drugs.
According to an investigation by The Times, the ship carrying the container was loaded with almost five times as much cocaine when it left port in Santos, Brazil.
At least two other containers were removed from the MSC Letizia and seized by other authorities on route to Kenya, investigators told The Times. Those cases also involved contaminated shipments of sugar, but were registered to a different commodities firm to Mr Marrian's ED&F Man.
The boat's owners say the involvement of other containers suggests a rise in "rip-on, rip-off" smuggling, where drugs are smuggled onto ships without the owner's knowledge and removed equally surreptitiously at ports elsewhere.
World news in pictures
Show all 50
Both the Spanish police, who first detected the drugs when MSC Letizia passed through Valencia, and the US Drugs Enforcement Administration (DEA), which tipped off the Kenyan authorities, say the evidence points to Mr Marrian being unaware of the drugs.
"A criminal gang based in Valencia tried to get the cocaine out of the container but failed," Melvin Patterson of the DEA told the Mail on Sunday.
"The Spanish stressed this was a rip-off load and the recipient of the container would have no knowledge it was being used to transport drugs."
Mr Marrian was born in Britain but grew up in Kenya, and attended the most prestigious prep school in Nairobi alongside Team GB cyclist Chris Froome.
He later boarded at Marlborough College, where the Duchess of Cambridge and Princess Eugenie were also students, and went on to the University of Bristol.
Mr Marrian's case will now be heard, alongside that of his company's clearing and forwarding agent Roy Francis Mwanthi, on 9 November.
Join our commenting forum
Join thought-provoking conversations, follow other Independent readers and see their replies