Kenya faces calls to end forced anal examinations of gay men
The procedure has been dismissed as 'medically worthless'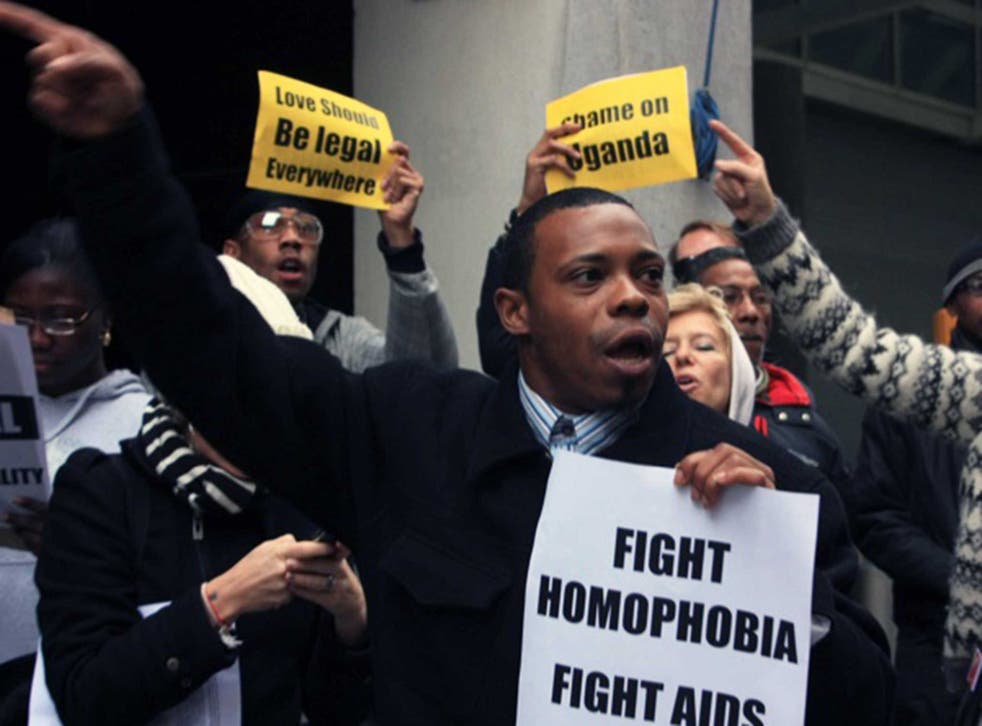 A landmark court case against forced anal examinations on homosexual men is being fought in the Kenyan courts.
In what is believed to be the first legal petition brought against the practice - widely condemned by rights groups as torture - two men are fighting the Kenyan government on enforcement of the exams.
Anal examinations are believed to be relatively rare in Kenya, but are commonly used against homosexual men in, among other places, Egypt, Tunisia, Uganda and Turkmenistan.
They are purportedly used to check if a man has had anal sex. However, the practice has been dismissed as "medically worthless".
Arguments were lodged by lawyer Sande Ligunya on Wednesday on behalf of two men who were arrested in a bar near Ukunda along Kenya's Indian Ocean coast in February 2015. Police suspected them of having gay sex, a criminal offence in Kenya.
Ms Ligunya said the men were forced to undergo anal examinations after a magistrate ordered a medical examination in a Mombasa hospital.
The plaintiff's accounts of their examinations differ from the doctors who carried them out, according to Neela Ghoshal, a Nairobi-based senior researcher on the Human Rights Watch LGBT Rights programme. She has spoken with the men and is closely following the case. The men told her they had a tube-like object inserted into their anus, a practice which constitutes torture under international law but is commonly used against people arrested for homosexuality in other countries.
However, the doctors said they had the men lie in a bed with their feet in stirrups (in a similar fashion to a gynaecology exam) and then visually observed their private parts. This would still constitute cruel treatment, Ms Ghoshal stated.
"Kenya would certainly be advocating state-sanctioned torture or cruel, inhuman and degrading treatment [if the government upheld the decision to examine the men]," Ms Ghoshal told The Independent. "That would be very disturbing."
LGBT+ rights around the globe

Show all 9
Both violations are a crime under the ruling of UN's Convention against Torture, to which Kenya adheres, as well as a number of local laws. The UN Committee on Torture and the UN Working Group on Arbitrary Detention has also said the practice "contravenes the prohibition of torture and ill-treatment".
The attorney general is expected to respond to the case on May 12, leaving the government with a tight deadline, which could bode well for the plaintiffs. If the judge rules in the favour of the men – who have remained anonymous - it would present a landmark victory for the rights of LGBT people in Kenya and beyond.
The government may attempt to argue the men were examined as part of an investigative procedure into a crime (same-sex relations), Ms Ghoshal said. But she added: "Even if penetration is not used, forcing people to strip and having their sexual organs examined as part of a criminal procedure constitutes a form of cruel, inhuman and degrading treatment."
Muthoni Wanyeki, Amnesty International's regional director, told The Independent: "It's completely unacceptable. Such examinations should never take place without informed consent and a medical reason -- not helping the state prove criminality under an outdated penal code, which is ridiculous.
"I'm really glad these men have taken it to court and I think a really strong message needs to be sent to medical practitioners about assisting state homophobia."
Support has also emerged internationally for the men. Prominent human rights campaigner, Peter Tatchell, said to The Independent: "Forced anal exams are unethical, degrading and humiliating. They are an invasion of privacy and a violation of individual rights. A core principle of any intrusive bodily procedure is the informed consent of the person being examined. Moreover, such exams are discredited, as they do not provide proof of homosexuality. They are not admissible evidence in any science-based, civilised country.
"It is particularly shocking that such exams are happening in Kenya, given that anal abuse was perpetrated on Kenyan nationalists by the British colonisers during the independence struggle in the 1950s. Kenyan freedom fighters rightly condemned such abuse six decades ago and their successors should condemn it again today."
Anal examinations have been widely condemned by scientists and have been dismissed as "medically worthless" in UN documentation. Both the Independent Forensic Expert Group (IFEG) and the International Rehabilitation Council for Torture Victims have condemned the practice.
IFEG member Dr Vincent Iacopino, Medical Director at Physicians for Human Rights said: "Sexual identity and orientation is not a disease or a crime and health professionals have no business diagnosing it or aiding state officials in policing and punishing people on the basis of their sexuality."
Join our new commenting forum
Join thought-provoking conversations, follow other Independent readers and see their replies