Girls in Kenya are hiding in school over Christmas for fear of FGM at home
Danger of female circumcision becomes more acute during holiday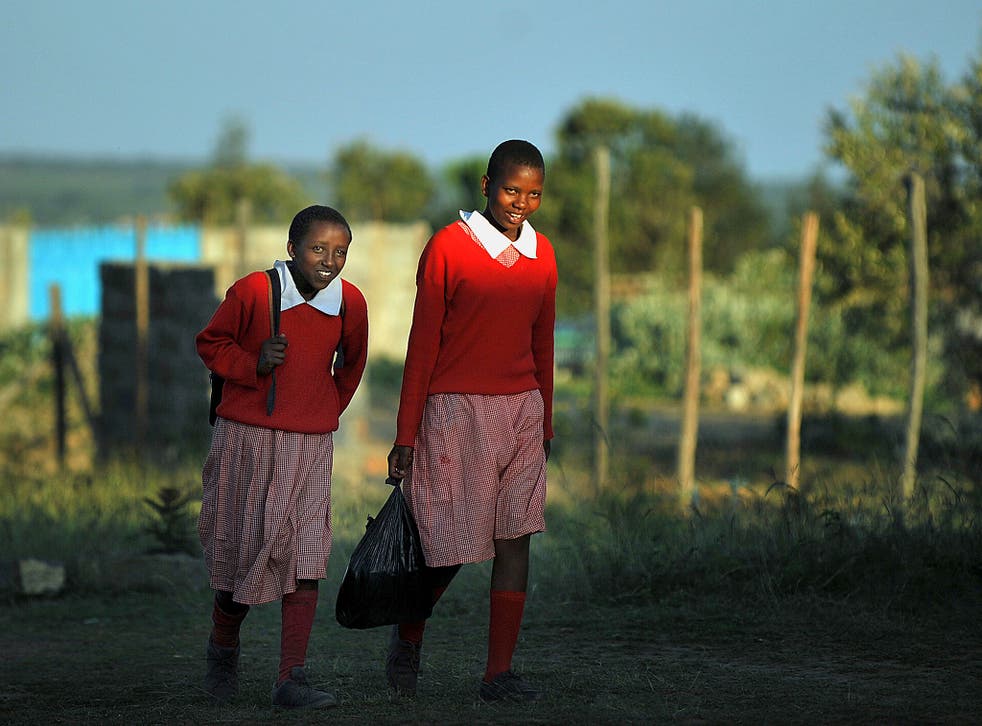 Some Kenyan schools will stay open throughout the Christmas holidays to accommodate hundreds of girls who are scared their family will force them to undergo female genital mutilation (FGM) if they go home.
Schools that would have closed more than a month ago for the Christmas break are staying open for the girls, with head teachers being told to make the buildings available and ensure they attend classes.
The danger of female circumcision becomes more acute around Christmas, which is a time for initiation rituals in many communities, the BBC reported.
FGM was banned in 2011, a move that with Kenya's Women Parliamentary Association hailed as a "bold step" for the rights of women.
But one county official Brian Njeru, who has converted all the girl's schools under his jurisdiction into rescue centres for the holidays, told the BBC girls continued to undergo the procedure in secret.
"This is a deeply entrenched issue that will take time to completely get rid of," he said.
"These days there are no elaborate ceremonies to celebrate girls who have undergone FGM.
"It is very secretive and it makes it very difficult to apprehend those who are behind this."
FGM tribal circumcision ceremony in Baringo County

Show all 12
Yet he said the number of girls enrolling in primary and secondary school had rocketed in the wake of the ban.
Register for free to continue reading
Registration is a free and easy way to support our truly independent journalism
By registering, you will also enjoy limited access to Premium articles, exclusive newsletters, commenting, and virtual events with our leading journalists
Already have an account? sign in
Register for free to continue reading
Registration is a free and easy way to support our truly independent journalism
By registering, you will also enjoy limited access to Premium articles, exclusive newsletters, commenting, and virtual events with our leading journalists
Already have an account? sign in
Join our new commenting forum
Join thought-provoking conversations, follow other Independent readers and see their replies