Kenya shopping mall attack: British death toll rises to six as architect and pregnant wife named among victims
As the death toll from Nairobi rises to 69, the list of those killed includes the president's nephew, an esteemed Ghanaian poet, and a six-months pregnant journalist
Tom Harper
,
Richard Osley
,
Adam Withnall
Monday 23 September 2013 23:23 Comments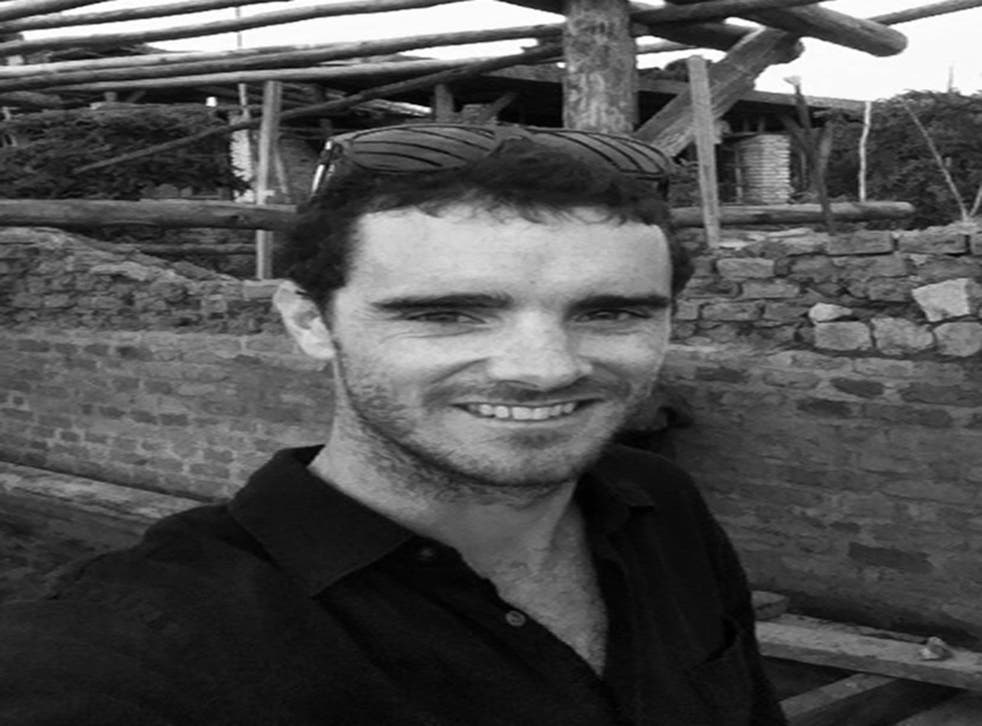 An award-winning architect has been named as one of six Britons killed during the terrorist atrocity in Kenya. Ross Langdon and his heavily pregnant Dutch partner Elif Yavuz were just weeks away from having their first child when they died as al-Shabaab militants stormed the Westgate shopping mall in the centre of Nairobi.
Yesterday the death toll rose to 62, including five further Britons, and the number of injured climbed to 175. Zahira Bawa, 41, and her daughter Jenah Bawa from Leamington in Warwickshire were last night named locally as among the British victims while the Kenyan President Uhuru Kenyatta confirmed that Mbugua Mwangi, his nephew, and Mbugua's fiancée Rosemary Wahito also lost their lives during the attack. Kofi Awoonor, a Ghanaian poet, professor and former ambassador to Brazil, Cuba and the United Nations, was another of those to die.
Mr Langdon is the only British fatality officially to be identified by the Foreign Office. Born in Tasmania, the 33-year-old holds dual UK-Australian citizenship and worked across east Africa, even designing a hospital in Kenya for HIV-Aids patients free of charge. Among his other projects were a Danish opera house and an eco-village in Uganda that was built using only local labour.
A picture on his Facebook profile earlier this year shows him with the Ugandan President, Yoweri Museveni, while Peter Adams, an artist and environmental writer from Tasmania who had been friends with Mr Langdon for many years, said he and Ms Yavuz had dedicated their lives to trying to create a peaceful world.
"You talked to the two of them and you would feel hopeful," he told the Brisbane Times. "They were so happy. They symbolised to me what everybody would want in their life – a good relationship, good work, a good sense of confidence about who they are. They had all three.
"There just was no dark side to Ross that I ever saw in the 20 or so years I knew him. Ross was just this true angel of light, and that's where the pain comes from."
Dr Yavuz, a malaria specialist with a doctorate from Harvard, was born in the Netherlands and worked for the Bill and Melinda Gates Foundation in Kenya.
The Clintons released a statement saying they were "shocked and terribly sad" to learn of the death. It said: "Elif devoted her life to helping others, particularly people in developing countries suffering from malaria and HIV/AIDS. She had originally worked with our Health Access Initiative during her doctoral studies, and we were so pleased that she had recently rejoined us as a senior vaccines researcher based in Tanzania. Elif was brilliant, dedicated, and deeply admired by her colleagues, who will miss her terribly."
The architectural practice where Mr Langdon worked as a director said in a statement: "Profoundly talented and full of life, Ross enriched the lives of all those around him. Ross's leadership on projects throughout East-Africa was inspirational. Ross was living his dream, greatly contributing to the lives of people within highly disadvantaged communities. [Ross] will be very, very sorely missed."
Some of those trapped inside the shopping mall managed to escape and recount horrific stories of terror and courage. A 35-year-old French expat wounded during the siege, known only as Pauline, told French media that she lay on top of her children when the gunmen stormed the Westgate.
She said: "Shots were being fired every 30 seconds. A gunman came towards us. He saw us and opened fire. I think there were about 15 of us, most of them were dead. After firing at us he left. I was lying on top of my children. Thankfully they were not hurt."
Radio presenter Ruhila Adatia-Sood was hosting a cooking competition in the car park at the Westgate mall on Saturday, happily posting pictures of the contestants to the photo-sharing website Instagram. Married last year and with a baby on the way, the self-proclaimed thrill-seeker was popular for her bubbly style and good humour.
But soon after uploading the snaps of the excited young cooks, many of them children, she had been killed, with reports suggesting she may have been shot several times. She was rushed to hospital in vain. On Sunday, local media added Ms Adatia-Sood's name to the tragic list of those who lost their lives in this weekend's terror attack, and today the story of her death was partly told by successive twitter posts from witnesses –one of whom was a colleague.
Register for free to continue reading
Registration is a free and easy way to support our truly independent journalism
By registering, you will also enjoy limited access to Premium articles, exclusive newsletters, commenting, and virtual events with our leading journalists
Already have an account? sign in
Join our new commenting forum
Join thought-provoking conversations, follow other Independent readers and see their replies