Kenya tells former envoy Clay he is 'persona non grata'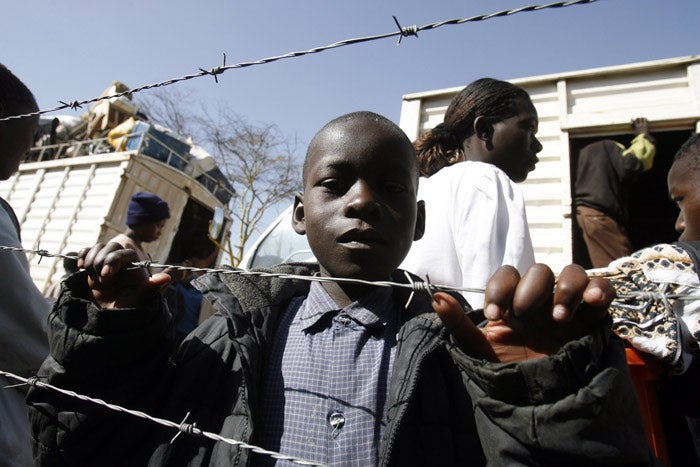 Sir Edward Clay was never going to hang up his pith helmet when he retired from the diplomatic service as Britain's high commissioner to Kenya.
He is one of the old school of British envoys, who shoot from the lip and damn the consequences. In Kenya, he gained international notoriety for accusing the government of President Mwai Kibaki, which came to office on an anti-corruption ticket, of eating "like gluttons" and vomiting "over all our shoes". Since retiring three years ago, he has haunted the letters columns of British newspapers and continued to speak out against the rampant corruption that has tarnished the reputation of Africa's most stable democracy.
In his battle with the Kenyan government, Sir Edward has just received a painful blow: he has been declared persona non grata in the country.
The first sign that trouble was brewing came on 9 January, when Sir Edward appeared with the Kenyan Justice minister, Martha Karua, in the BBC World programme Hard Talk. Their discussion focused on prospects for Kenyan stability in the light of the tribal bloodletting that erupted following the government's declaration of victory after the tainted 27 December elections. The former diplomat had never made any secret of his belief that President Kibaki had "stolen" the election. "I just never believed he would be so brazen about it," he says, accusing the head of state of "a civilian coup".
During Hard Talk, the Justice minister warned him he had been "PNGed". Ten days later, he wrote to the Kenyan high commissioner to London, Joe Mucemi, seeking clarification. Last Saturday, a terse reply confirmed that Mrs Karua had reflected "the correct position".
Sir Edward said: "Of course, I am rather sad," adding that he was "not altogether surprised". But he believes that the declaration of persona non grata was a "spine-chilling" warning to others campaigning against Kenyan corruption, including non-government organisations. "It really alarms me because it is a warning shot against the bows of other people in Kenya. Karua and her ilk are saying, 'We're not afraid of this former British high commissioner'."
In the present climate, Sir Edward believes targeted sanctions should be invoked to bring what he calls the "Kibaki mafia" to heel. The British Government has not recognised the new government of President Kibaki, who has just attended an African Union summit as head of state during which he briefed colleagues on the "fair" elections in Kenya, and accused the opposition of causing the violence. The Red Cross says 1,000 people have been killed and 300,000 displaced.
The UN secretary general, Ban Ki-moon, who held talks in Addis Ababa with Mr Kibaki, was to brief the Security Council last night.
Mr Kibaki and the opposition leader, Raila Odinga, are deeply opposed to a power-sharing deal.Mr Odinga has been sharply criticised by mediator Kofi Annan, the former UN secretary general, for threatening new street protests if a meeting of regional foreign ministers chaired by the government is held this week.
Africa Unscrambled: Steve Bloomfield's reports from Kenya independent.co.uk/bloomfield
Join our commenting forum
Join thought-provoking conversations, follow other Independent readers and see their replies