Kenyan Cardinal John Njue tells congregation that tetanus vaccination programme for pregnant women 'is a bit fishy'
But the Government has said it was common for Government critics to give worshippers false warnings against vaccinations
Kashmira Gander
Tuesday 25 March 2014 17:15 Comments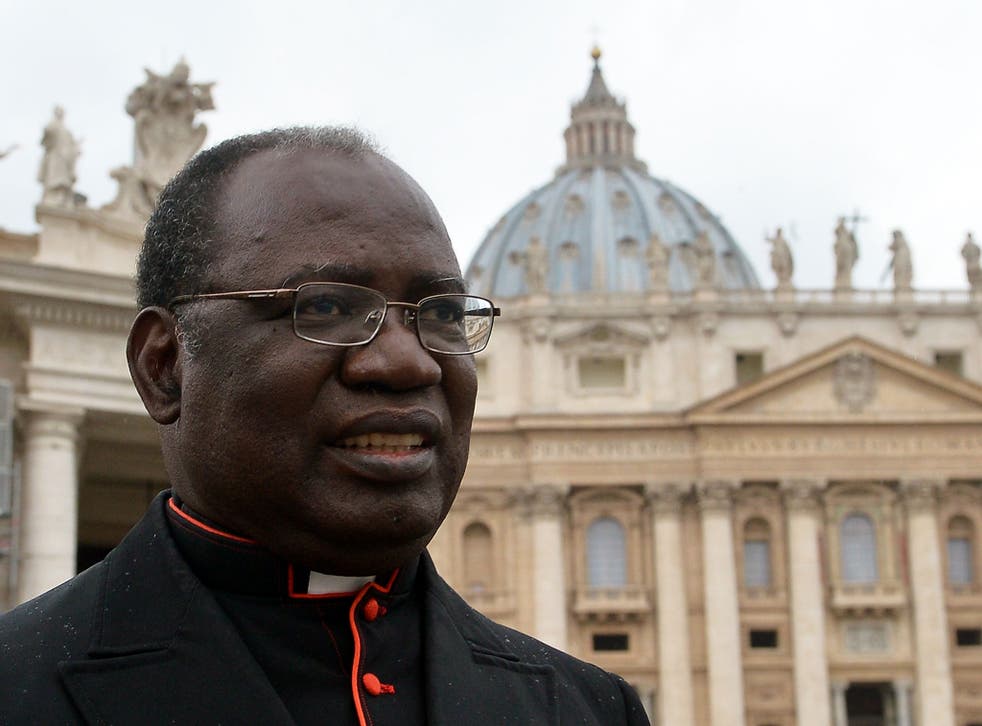 A Catholic Cardinal in Kenya has opposed a Government-led campaign to vaccinate pregnant women against tetanus.
Speaking after a Mass in Nyeri, in the Central Highlands of Kenya, Cardinal John Njue warned worshippers to be sceptical of the government administered vaccines and said that there was "something fishy about [the vaccines]."
He asked: "What is the rationale of a tetanus vaccine for women only?" and said he would be confronting the Government on the matter, the Daily Nation newspaper reported on Monday.
He did not explain why he was opposed to the vaccine, but the newspaper reports that worshippers fear the medication could be part of a family planning campaign disguised as vaccination.
Nyeri public health officer Dr Samuel Muthenji told the publication that the drug administered was a genuine tetanus vaccine.
Dr Muthenji added that it is common for Government critics to start rumours when new health initiatives are introduced.
"Even the polio vaccine was faced with propaganda that it could be a family planning method. The campaign against tetanus has been going on for some time. Why have the fears started now?" asked Dr Muthenji.
He said that the tetanus campaign was taking place in select counties, and said pregnant mothers will be vaccinated with the same drug administered to those hurt by metallic items.
The initiative was announced last April, and sees free vaccinations given to women aged between 13 and 49 years old. In April, Head of the Immunization Division Tatu Kamau told Kenya's Star newspaper that the Government hopes the vaccine helps reduce tetanus infection during pregnancy.
According to the NHS, sufferers infected by the Clostridium tetani bacteria can experience symptoms including muscle spasms and stiffness, which spreads across the body in around three days.
Swallowing can become difficult, and in severe cases breathing difficulties can lead to suffocation, and complications result in heart failure.
Register for free to continue reading
Registration is a free and easy way to support our truly independent journalism
By registering, you will also enjoy limited access to Premium articles, exclusive newsletters, commenting, and virtual events with our leading journalists
Already have an account? sign in
Join our new commenting forum
Join thought-provoking conversations, follow other Independent readers and see their replies